Pikinini (Pikinini) Ohashi husband and wife
Aiming for a shop where children as well as adults will have fun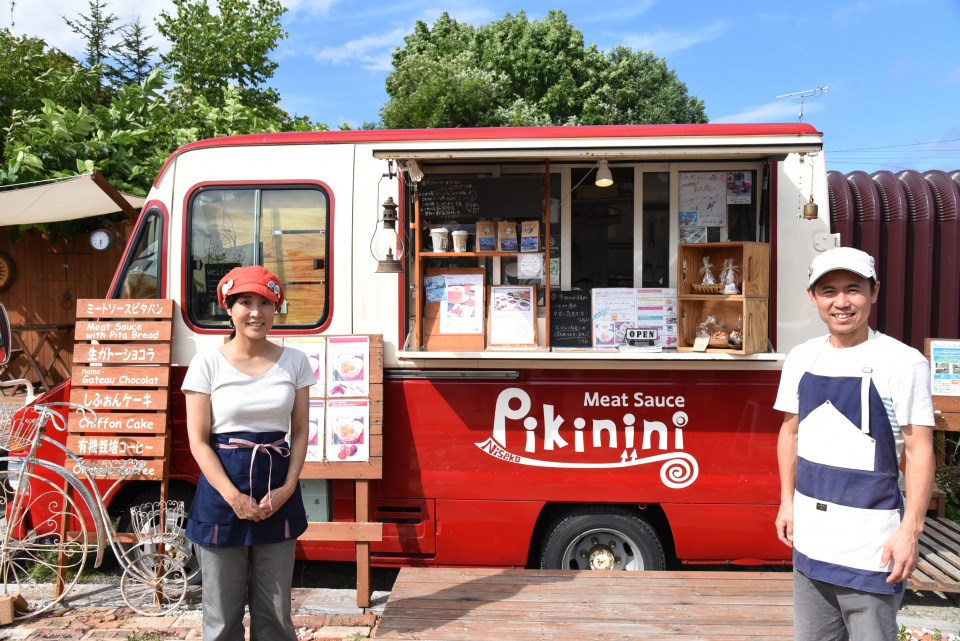 Interview Date: June 24, 2019 Interviewer: Public Relations and Auditors Ohno
Thoughts put into Pikinini (Pikinini)
People who have visited Niseko Town may have seen a mobile car with a cute child's picture along the Kira Kaido. It is a food truck, Pikinini, that offers additive-free food that focuses on local production for local consumption. We asked Kimitaka Ohashi and Rie, the owners of this pickinini, about their thoughts and the background of their immigration.
 
The name of the store Pikinini (Pikinini) means "child" in the language of Papua New Guinea.It is said that the store name was put with the thought that we want to leave the wonderful earth and natural environment to the children who bear the future. Kotaka is from Otaru City and loves sports in general. I stayed in Papua New Guinea as a JICA Overseas Cooperation Volunteer for teaching sports. On the other hand, his wife, Rie, is from Takaoka City, Toyama Prefecture, and loves music. He also taught violins in Ecuador as a Japan Overseas Cooperation Volunteer. After the two-year term of the JOCV, and after the two were married, I experienced work and parenting in Papua New Guinea.

In contact with the lives of people in Papua New Guinea, Kimio and Rie have seen people who are always happy with a smile, even though they are not as blessed as developed countries. While interacting with such people, I felt that "eating" was the most important for humans to survive and became interested. Also, eating delicious food has made people think that they can feel happy. Therefore, in October 2015, we opened a picinini in Niseko Town with the wish of `` I want you to eat delicious and body-friendly food casually '' so that Japanese people can be more happy with smiles. .
 
There are some feelings in Pikinini. I will introduce some of them.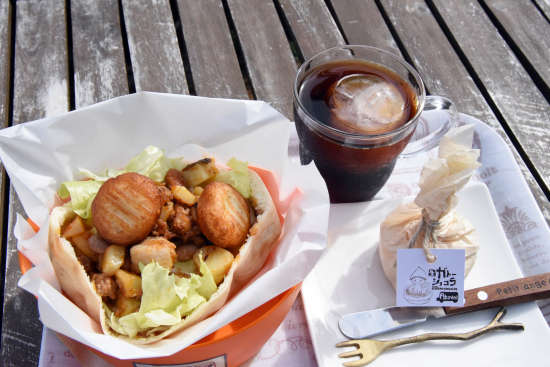 1. Being local production for local consumption
We think it is more natural to eat local ingredients and use ingredients from Niseko or as close as possible.

2. An effort to no additive
From the experience of eating a food that does not take the additive, the one that we give to the customer does not use the additive as well.
3. Pursuit of taste
I make it one by one so that people who eat can eat delicious things and feel happy.
 
4. Make environmental consideration a standard
In order to control the discharge of waste, we discount ¥ 20 from drinks for people who used Pikinini mugs, and those who brought My Bottles and My Cups.
 
5. Use organically grown coffee
I am asked to create a Pikinini blend at an organically grown coffee specialty store that has been certified as an organically grown JAS processor for the first time in the country from the idea of being "naturally and physically friendly". Coincidentally, it was a shop where Mr. Kotaka had been roasting organic coffee he had enjoyed before.
 
The commitment to environmental consideration in 4. is an initiative that we want to promote more and spread to many shops as an Eco-Model City Niseko Town. (I forgot to bring my own bottle and my cup.)
 
And after all, it's delicious with a feeling of 3. When I'm tired from work, or when I'm depressed, eating Pikinini's pita bread makes me feel like energy comes from the core of my body.
Interview with Mr. Ohashi and his wife
Please tell me the chance and circumstances of being moved to here.
Ms. Kotaka has always been looking forward to skiing in Niseko as a family since childhood, and since that time she likes Niseko, and since she was an adult, she has a view of Mt. Yotei, a wonderful natural environment, clear air, water I felt that I was attracted to delicious agricultural products, hot springs, and various people from all over the world. After staying in Papua New Guinea for work for three years after marriage, I decided to live in the Niseko region when I returned.
Therefore, after returning home, while I was in Otaru where Mr. Kotaka's home was for about half a year, I searched for a home to live in the Niseko area. Luckily, I found one house along the Kira Highway, and in April 2015, I moved with four family members.
Did you feel uneasy before migration?
At the time of immigration, the two children were 4 and 8 years old. Therefore, they seemed concerned about the education of children. As I grew up in the future, I was worried that if a child wanted to learn something, a small municipality like Niseko Town would be able to fulfill her wish. Also, in Niseko Town there were no friends or acquaintances at all, and this did not mean that they did not feel uneasy, but they seemed to have a strong desire to emigrate.
How was the support of the local government since you moved?
Niseko Town seems to have been generously assisting in raising children, such as free medical care for children up to the age of 18. There are parks and a rich natural environment, so the two children are also happy, and the mothers who have started learning lessons in recent years have increased, and the children below seem to be busy.
How is the living comfort of Niseko Town?
Mr. Kotaka, who was from Otaru and knew the amount of snow at Niseko Town, was still surprised by the amount of snow falling every day. "I think it's a different thing to know from short-term stays and move your living base completely to Niseko Town and live there." "In winter, the sunshine is short and snow falls almost every day, I feel psychologically obstructive. "
Have you been surprised or unexpected when you moved?
Many people said, "What can you do?" When you were making a cafe space by yourself along the Kira Highway. "At first, I could see it with strange eyes, but there are also times when children are attending school and there are exchanges through children, so now there are many friends and I do not feel a sense of alienation "
"The season is very comfortable in summer. It's cold in winter and it's hard to remove snow. I love skiing and moved to Niseko Town, but I'm too busy and I can't afford to ski. is."
What kind of dream do you have in the future?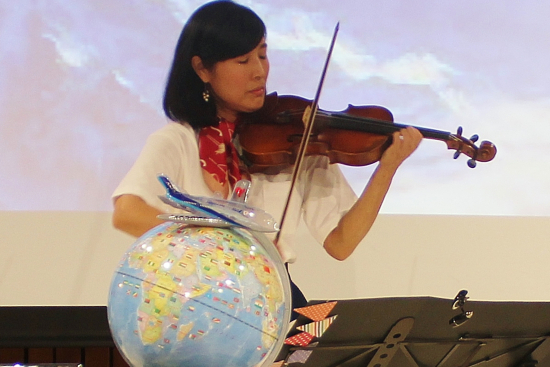 Kimitaka wants to contribute to the future of children through music and Rie through music. Ms. Kokumi teaches the importance of food through Pikinini communication. Mr. Rie has held a concert twice a year in the Niseko Central Warehouse Group for adults and children alike. More than 100 people attend the Pikinini concert each time. There was an increase in the number of performers and co-workers, and a very warm atmosphere was flowing in the venue for the 5th "Delightful Pikinini Afternoon Tea Trip Concert" held on June 23, 2019.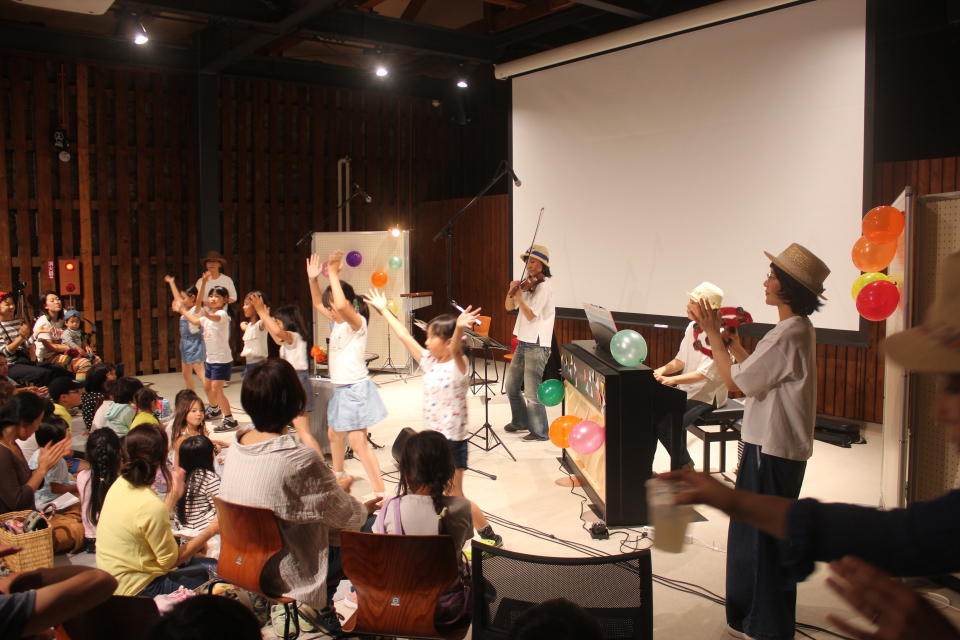 Finally, would you advise someone who is planning to emigrate?
"I wanted to live at Niseko Town, and I wanted to do my own business, so I started pickinini." However, since Niseko Town is not a populous town, we use a mobile vending vehicle so that people can go where they are.
In addition to work on mobile sales vehicles, Ms. Kotaka is a ski instructor in winter, and Rie's work on violin performances, taking advantage of their special skills.
From now on, to those who are thinking of migration, "I think that activities and activities to gain trust in the community will make friends and acquaintances, and make it a pleasant place to live." It was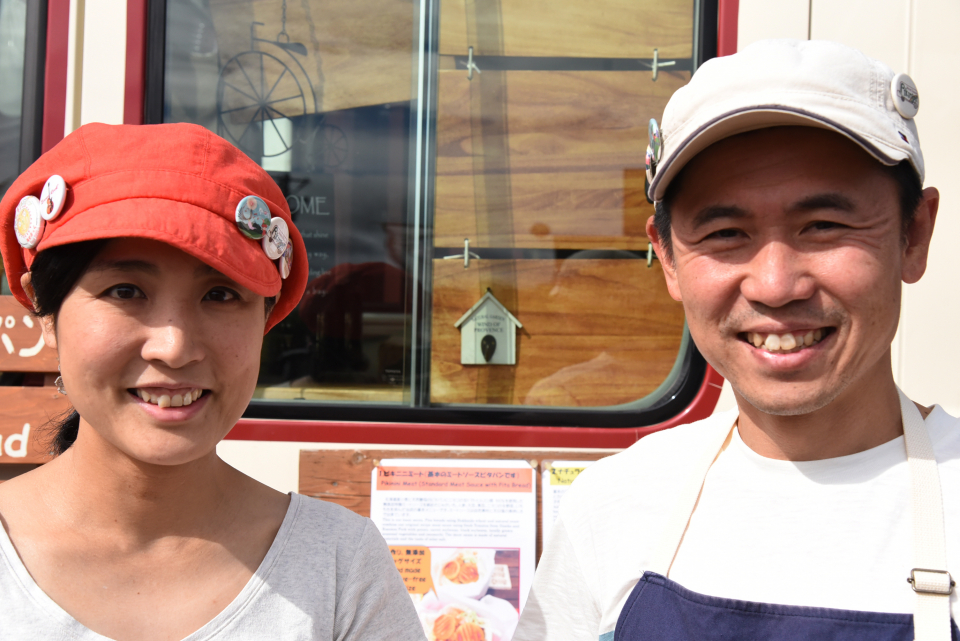 Inquiries regarding information on this page
Planning and Environment Division Autonomy Creation Division

TEL:

0136-44-2121

FAX:

0136-44-3500
Planning & Environment Division Public Relations Hearing Association

TEL:

0136-44-2121

FAX:

0136-44-3500