Powderlife Lands Mr. and Mrs.
Niseko Town is responding to a diversifying society.
I am very comfortable to live.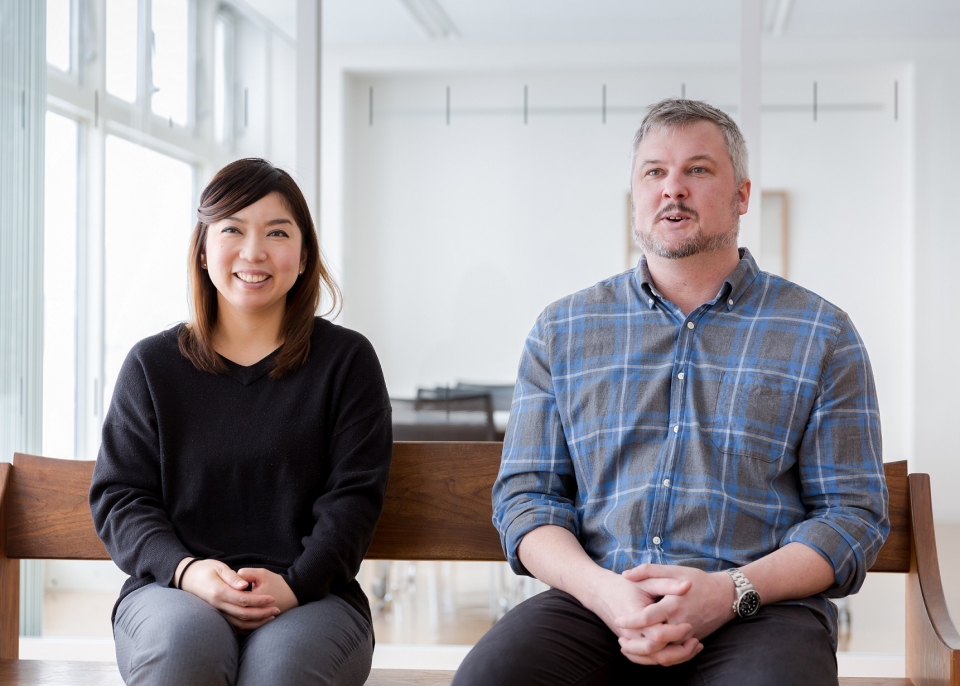 Interview date: December 27, 2017
There is an area information magazine issued for foreign tourists visiting Niseko.
Free magazine "powderlife". Articles conveying the winter scene of Niseko and local culture are made up with a beautiful visual picture, and it is a spectacular information magazine that has received high praise not only from travelers but also from clients.
Landlife's editor-in-chief is Land Christian, a former newspaper publisher in Australia. Currently she lives in Niseko Town with his wife Chika and two young children.
Christian first visited Niseko in 2006.
"Because of my father's work, I spent my childhood in Tokyo and studied Japanese at a university in Australia, then my father who lived in the Hidaka Tube in Hokkaido heard that" Niseko's snow is wonderful " And I worked part-time at accommodation in Hirafu district. "
At that time, foreigners are asked many times "Do not have an English information magazine?" I thought that "If not, I will make it myself" started a business, and said that it became a trigger for migration.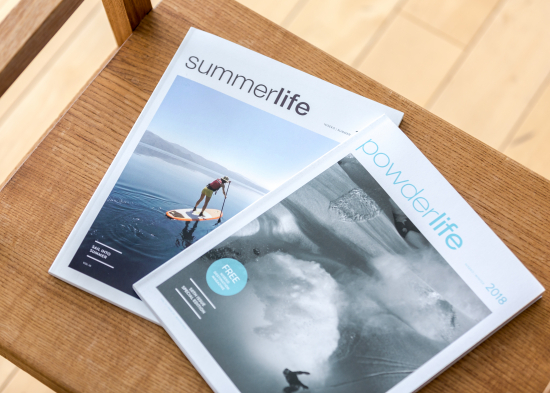 "Free powder magazine" "powderlife" "summerlife"
Meanwhile Mr. Chika knew that many Australians were fascinated by powder snow and headed for Niseko around 2005 when they worked at Chitose Airport, so that I can do a job that takes advantage of my English ability acquired in my experience of study abroad etc. Well, I will decide to change my job to a resort facility in the Niseko area.
"Niseko was originally from the place where my father was from and my grandparents lived in. Although snowboarding was a hobby, I thought that it might be a better opportunity to use the English proficiency gained through my study abroad experience, and I tried to move to Niseko district daringly I decided"
What kind of place sticks to the free magazine 'powderlife' and making it?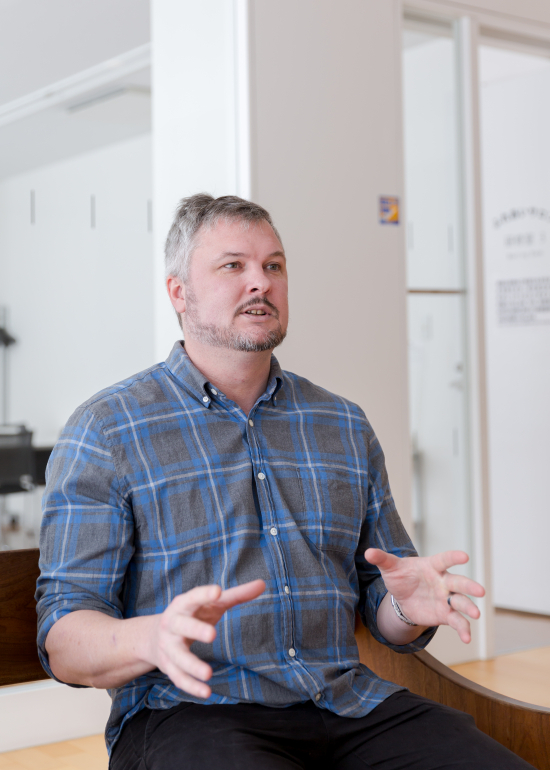 Mr. Chris, my husband
Mr. Chris "People from overseas visit Japan in addition to leisure, looking forward to Japanese culture and food. I think that it is my mission to communicate the wonderfulness of the Niseko area through such information magazines to them There are still a lot of things I want to say.In addition, advertising targets are gradually changing for clients, so I am careful to capture that trend accurately. "
 
Ms. Chika "Staff living around Niseko, including editing assistants, photographers, designers, translators, writers, etc. We are turning around with 4 or 5 people, but for example, photographers can also use photographs of various people, Currently I am worried that it will be established as a living industry.Powderlife currently has about 20,000 books on accommodation and shops in Niseko and Hirafu areas etc. Also shipped to Canada, Thailand and Malaysia We are on the plan to make it. "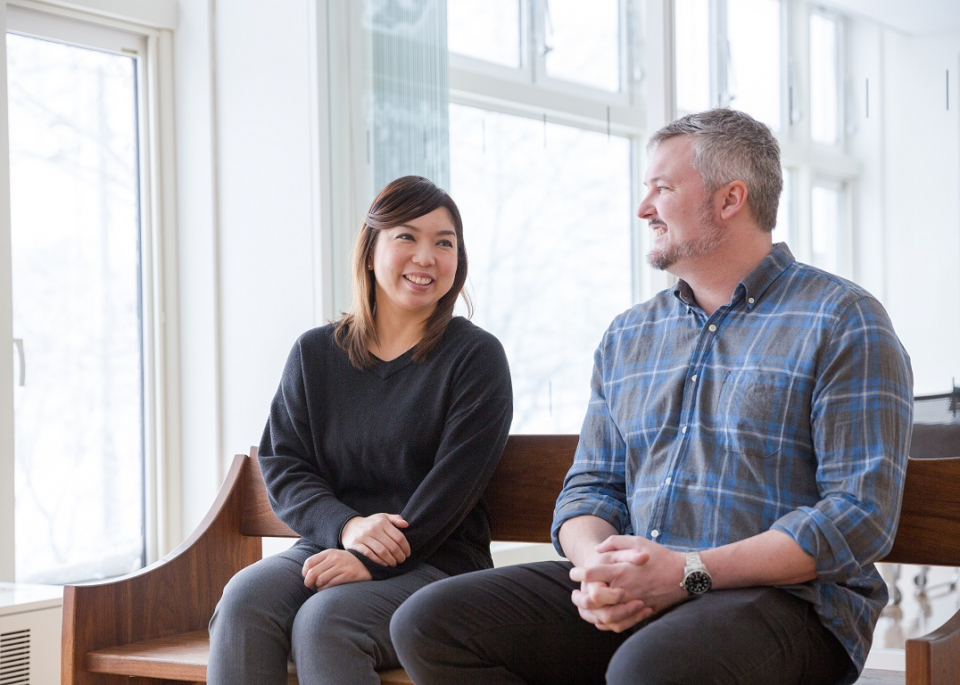 How is the comfort of living in Niseko Town?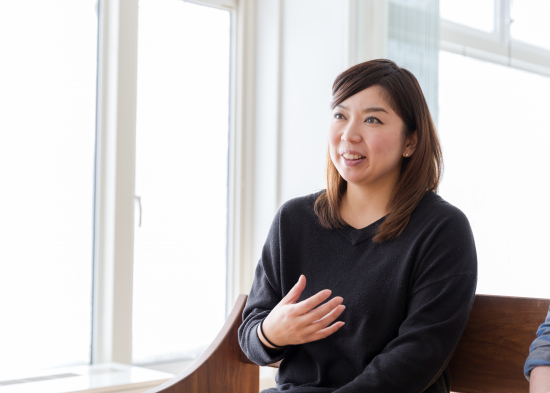 Mr. Chika's wife
Chika-san: There are many international couples and half-children in this area, but they have no prejudice, and they have similar worries, so I was able to build a relationship to consult and consult. In addition, the people of Niseko Town are warm and very kind, and the whole town copes with the diversifying society, so I feel very comfortable even if I live.
Whether there is an international school in the town of 5,000 people is also attractive for parents who want to baby their children bilingually. Since my eldest son lived in Australia, I could speak English, but I was forgetting to go back to Japan, but in a few months I got astonishing English skills after entering the international school. However, since there is no middle school of the current situation, the future is troubling. It would be nice if there was a system that does not forget English in normal middle school. "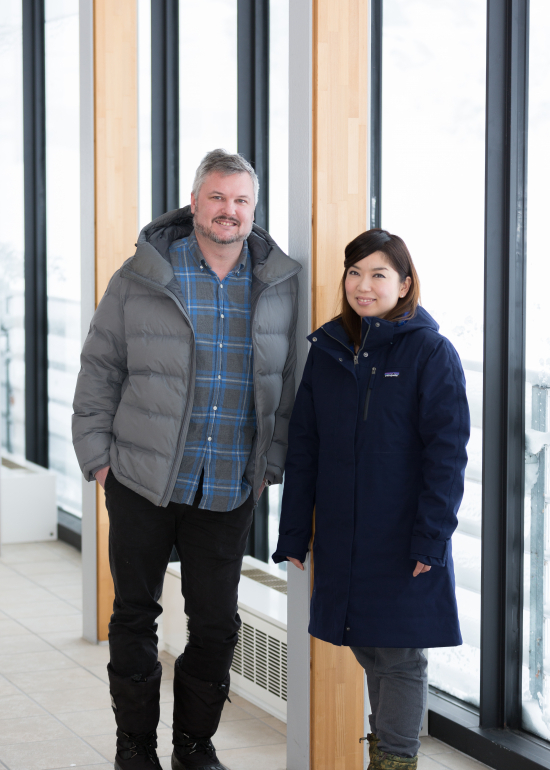 Land Mr. and Mr. and Wife who talk about living
Mr. Chris "My favorite is summer, Niseko's summer is very beautiful, I like running while enjoying the scenery by riding a bicycle with my child.I am also blessed that I can taste delicious spring water in such a place Everyone in the neighborhood is friendly and the next person always brings fruits and vegetables, which is fresh and very tasty. "
 
 
Chika "Many neighbors are always concerned about our family, and if we are leaving home for a while, there are a lot of gentle people who snow to the front of us or sometime when we go to Sapporo Sapporo has no landscape and water is different.So I was surprised to see this is that the water is delicious.I have a lot of snow, but it is If I think that it melts into groundwater and becomes delicious water, I can endure the lot of snow (laugh).
How was the support of the municipality in immigration?
Chika: "The procedure for child nursery school and the process of becoming a Niseko Town resident went very quickly and flexibly compared to overseas, so it was very helpful. Even if someone who could not speak Japanese moved to Niseko Town, I think it would be appealing that there is no problem even if the whole family is a foreigner because there is a system supported by the International Exchange Committee. ''
Is there a part that is better if it is this way?
Chika Mr. Chika "I think that there is a membership organization that entrusts children with charge for those who would like to give parenting assistance, according to the desires of those who want parenting assistance, as in other cities Half of the young family generations are immigrants from Honshu, so I think that it is necessary for young families who do not have dependents to stay in town. "
 
Mr. Chris "There are few children's playgrounds, maybe I think I should play outside, but the nature here is tough for the little kids and it would be nice to have facilities to play indoors safely."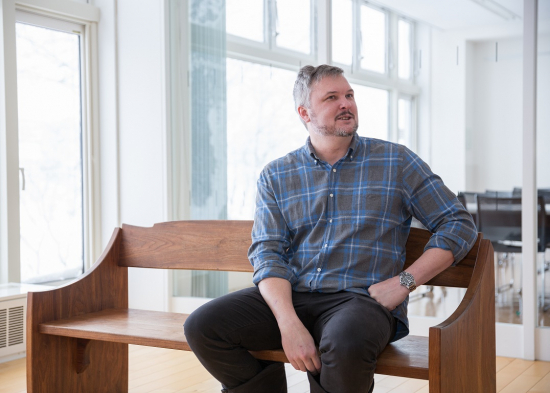 Mr. Chris, my husband
It has been over ten years since I lived in this area, do you feel the change in the Niseko area?
Mr. Chris "The wealthy Asian affiliates have increased in tourists, and once companies have also entered in a small business, I feel that major players have made inroads and the appearance has changed, and big Niseko is still a business town in winter.It is necessary to increase the possibility of Niseko in the summer and to attract tourists all year. We are beginning to take various new initiatives But there is such a nice accommodation, so summer can be crowded and the economy of the area will be better and employment will be born.When the money goes in, you can make Niseko more beautiful and the population of the settlers will increase more With such aim, I made the summer magazine 'summerlife' for the first time in 2017. We will continue this activity in the future. "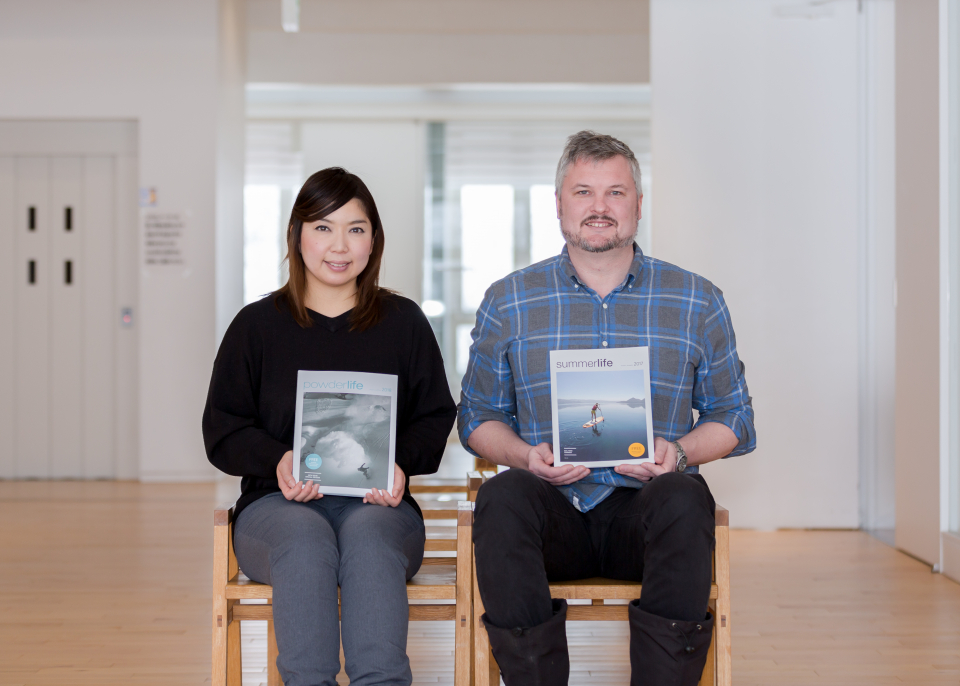 Inquiries regarding information on this page
Planning and Environment Division Autonomy Creation Division

TEL:

0136-44-2121

FAX:

0136-44-3500
Planning & Environment Division Public Relations Hearing Association

TEL:

0136-44-2121

FAX:

0136-44-3500