Hokkaido Lion Adventure Shinichi Shimoda
I want to make a town where both immigrants and people raised in this town can work together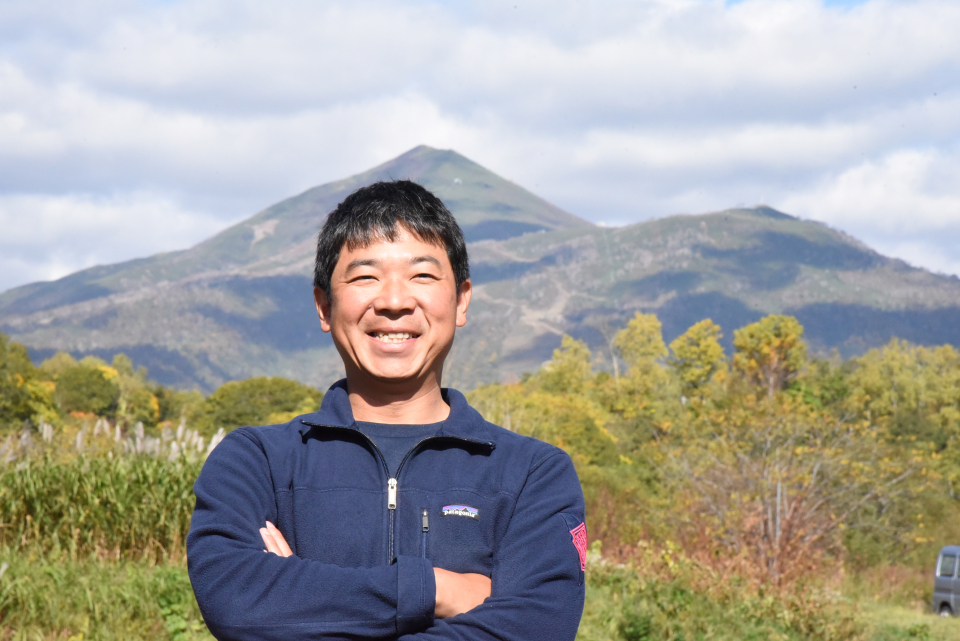 Interview Date: October 15, 2019 Interviewer Public Relations Public Relations Ohno
追記:2022年6月29日 息子さんの下田珀さんが第59回有島青少年文芸賞佳作を受賞
追記:2022年7月21日 有島農場解放宣言 百年に寄せて(「土香る会」主催事業への応募について)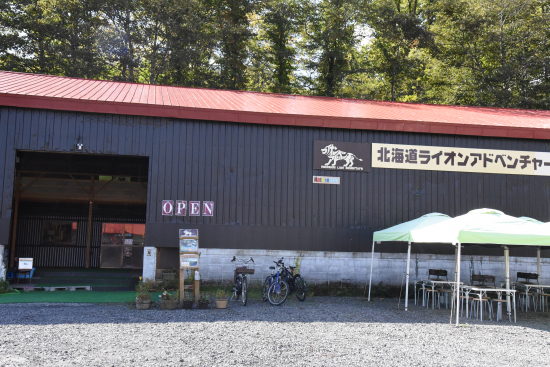 Niseko Town that loves skiing and snowboarding and has many immigrant people. Shinichi Shimoda is one of them. Hokkaido Lion Adventure Co., Ltd. (hereinafter referred to as Lion Adventure), headed by Shimoda, is one of the leading outdoor companies in Niseko Town that provide rafting and cycling. Many people have come to Niseko to experience the activities provided by Lion Adventure.
Previously, Lion Adventure had an office next to Niseko Station, but after the town maintained a central warehouse group in front of the station, we borrowed one of them and renovated the warehouse with employees to create a nice office I was reborn.
 
Mr. Shimoda was born in Tokyo. After living in Saitama and Canada, I moved to Niseko Town 17 years ago. Mr. Shimoda is involved in various community development activities in addition to Lion Adventure. Mr. Shimoda, who is busy with other days than his main business, asked Mr. Shimoda, who does not seem to feel any dust, about the process of migration and messages to those who are thinking about migrating in the future.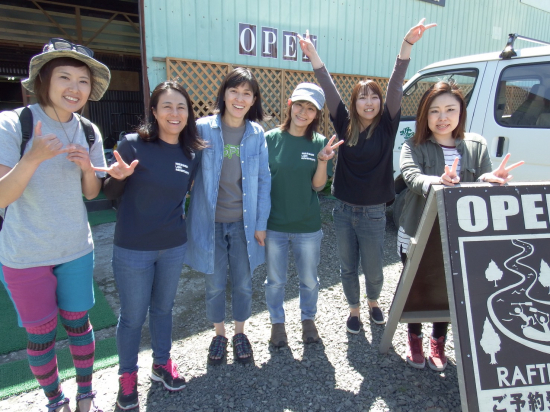 Provided by Shinichi Shimoda
Interview with Shinichi Shimoda
Please tell me the chance and circumstances of being moved to here.
I was born in Tokyo and raised in Saitama. After graduating from high school, I entered an art school and obtained a teacher's license. It was still serious about life at that time (laughs). However, after I fell for the teacher recruitment exam, I started thinking about how to live my life later.
As a result, I will come up with a long-term overseas trip to spread my opinions for a rich life design. You will work as a sales driver in the transportation industry to save travel funds. It was so harsh labor that I don't want to remember now. I worked until I fell down so much that it was unacceptable in the era.
After achieving the goal of funding, I quit my job and moved to Canada with a strong desire to jump out of Japan and see a wider world. I spent the winter season twice in Whistler, Canada, because I wanted to do winter sports. I met my wife in Canada (Japanese from Tokyo (laughs)). After living in Banff for six months, I thought about traveling to Zermatt, Switzerland, New Zealand, etc., but we talked together that we needed a place to be the basis of life and decided to return to Japan. The wonderfulness of Japan is imbued with living abroad.
I thought about the total lifestyle, and I thought it was no longer Tokyo when I returned.
 
Why did you choose Niseko Town as your destination?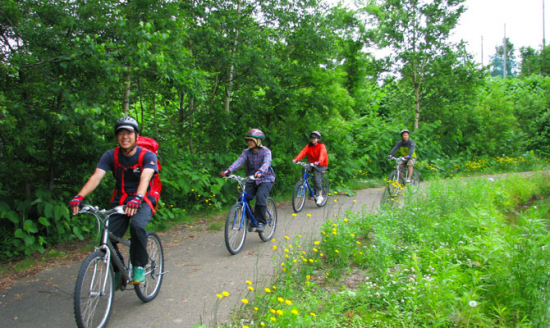 From the Lion Adventure website
Since I was in Canada, the snow quality of Niseko has become a hot topic among Snowbum (people who seek powder snow), and I decided to live in Niseko when I returned to Japan. However, suddenly living in Niseko was considered too hurdles, and in order to gather information and earn funds for migration, we first lived in Sapporo with a preparation period for Niseko migration.
I have obtained a large / large special / forklift driver license to do any work in Niseko. I originally wanted to do any work to live in Niseko, rather than going to Niseko because I had a job. I loved the outdoors from that time, but I never thought about working.
Please tell us about your work after moving to Niseko Town.
After a preparation period in Sapporo, I moved to Niseko Town in 2002. At that time, Kutchan and Niseko Town but I did not know even the difference of, housing lived in the introduction of acquaintance helped me in the first work happens Niseko Town was.
When I came to Niseko, I did everything from ski resorts, farmer assistance, roof snow removal, higher drivers, ski and snowboard instructors. The following year, he worked at the Saison Club in 2003 and worked as a bus driver, school trip sales, and rafting guide.
Later, the outdoor division of the Saison Club was spun off. In 2006, Lion Adventure was established independently of the Saison Club.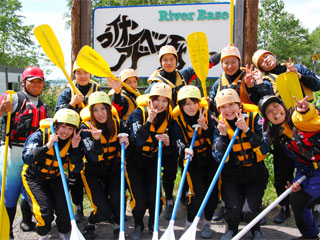 From the Lion Adventure website
Please tell us about how the company was established.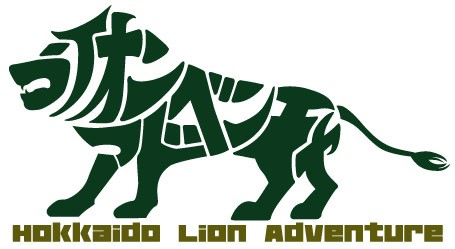 I am often asked if it is related to Lion Adventure in Hakuba, Nagano. In fact, Hakuba Village's Audi Door Company Pop Co., Ltd. and Saison Club, where I worked, were originally outsourced during the seasons and had close business relationships. Pop Co., Ltd. invested in the Outdoor Division of Saison Club and started as a Hokkaido branch in 2006.
The staff continued with the friends who worked at the Saison Club, so we were able to make a smooth transition. I'm really grateful to both the president, the staff at the time of launch, and the staff to date.
When the Lion Adventure logo was established in Niseko Town, Shimoda, who has a teaching qualification as an art teacher, himself thought of it. If you look closely, the word "Lion Adventure" is hidden. Shimoda also thought of the name of the company.
Hakuba's headquarters later changed its name from "Hakuba Outdoor Sports Club" to "Hakuba Lion Adventure".
Now, it is completely independent from Hakuba Lion Adventure, but continues its outdoor business under the same name in both Hakuba and Hokkaido. I'm still good friends (laughs)
The current capital structure is invested by "North Japan Resort Co., Ltd." of the Cross Project Group.
I am deeply grateful that the current Hokkaido Lion Adventure is made up of connections between people. If there were no encounters with the people who helped me after moving to Niseko, there would have been no situation.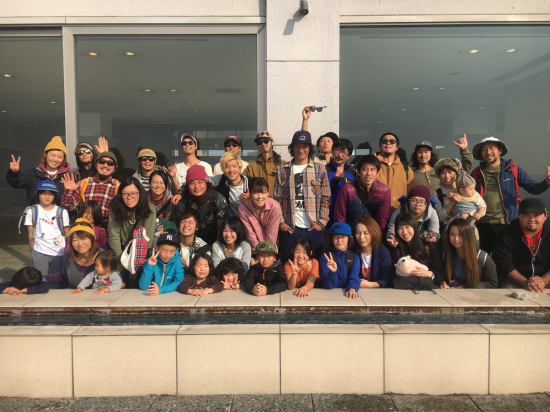 Provided by Shinichi Shimoda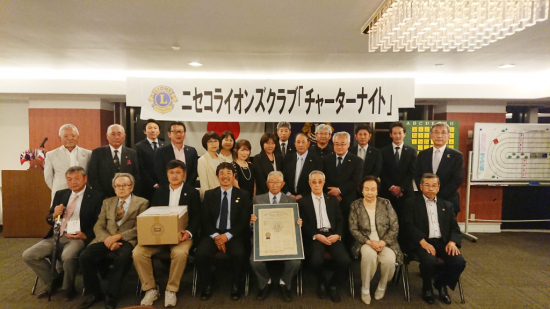 Provided by Shinichi Shimoda
From the common point of the name of "Lion", you can speak to the "Niseko Lions Club" to get to know various influential people in the town including the mayor, deputy mayor, superintendent of education, chairperson, etc. The network has spread. Of course, we have helped many times in terms of business as well as local contribution projects. Again, I am really grateful for the connections with people.
How about living comfort? Please tell me the specific part where you feel comfortable living.
The comfort is the best. The Arishima area is particularly wonderful. I've been emigrated for the 17th year, but I still feel like I'm traveling every day. Niseko is the best place to live in the world! (Lol)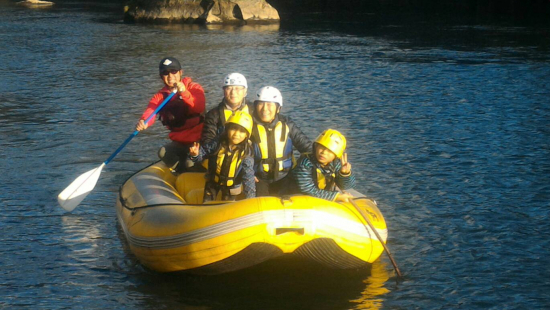 Provided by Shinichi Shimoda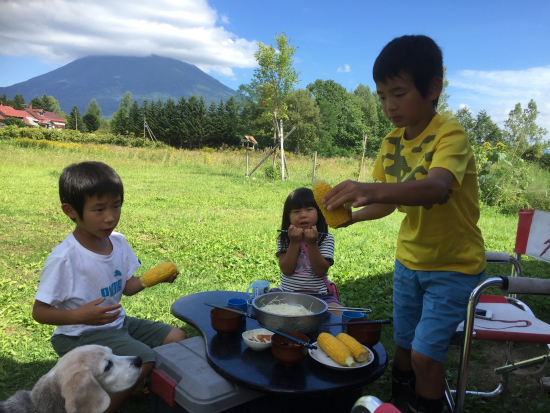 Provided by Shinichi Shimoda
Three children were born and decided to build a house in the town. I moved to the Arishima area about 6 years ago. Until then, the district where I lived was only migrants and did not receive publicity. The Arishima area has many migrants, but there are many local people who have lived in the past, and most of them are in the neighborhood association. The neighborhood association has a deep relationship with the monthly gathering, and once a year it goes on a trip with one night. At first I was surprised at how deep it was, but I thought it was like that. The Arishima area is a land where Takeo Arishima has released the farm free of charge, and the idea of "mutual assistance" is alive. The culture of raising children in the community remains, and it is a very good place to raise children.
I wrote about the background of this area in detail below, which I contributed to the journal of Arishima Takeo Memorial Museum 's Tomo no Kai "Tokarukai", so please read it if you like.
また、2022年7月に「土香る会」主催の「有島農場解放宣言文を読んで、感想文を書こう」という事業に応募したので、よければ読んでみてください。私のニセコ愛、有島愛が伝われば嬉しいです。
After that, when I actually lived in Niseko Town, the snow removal was beautiful and I was surprised. We think that we remove snow more beautifully than Sapporo. (Sapporo is also beautiful!)
Has there been a mental change?
If I lived in Tokyo and Saitama, I would never have had three children. You may not have considered keeping a dog. His wife is also from Tokyo and both are migrants, but his children were born and raised in Niseko Town. When I return home, I go to Tokyo with my children. It seems that children think that `` Tokyo is not a place to live, but a place to go to play '' probably because they are experiencing the queue experience and crowded train as an activity (laugh)
How about communication with local people?
When my dog died, I told the story to the president of a local seed company and gave me a seedling. Because he was a dog that was vulnerable to heat, he thought he would not like cremation and dug a hole in his garden to make a tree funeral. The seedlings of the gift fall and fall, so it feels like the dog is still alive. Thank you very much.
I met the president of the seed company at the Lions Club, and after that, in the company's busy season, I dispatched staff to the farm and received many edamame and vegetables for thanks.
I also help local farms. I often get vegetables with money as an entrance rent. I had opened my home for four days on a trip, and I forgot to close the key of the entrance when I came home. When I opened a terrifying door saying, "I've forgotten to close the key and got into the thief?", There was a farmer's rent and a large amount of yurine at the entrance. It would be nice to live in this town when I had this kind of thing.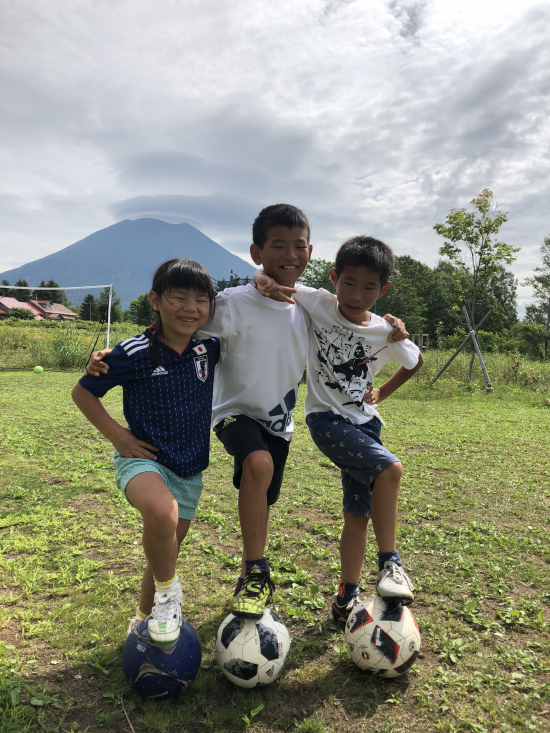 Provided by Shinichi Shimoda
Do you have any thoughts, "I wish I should have done this more"?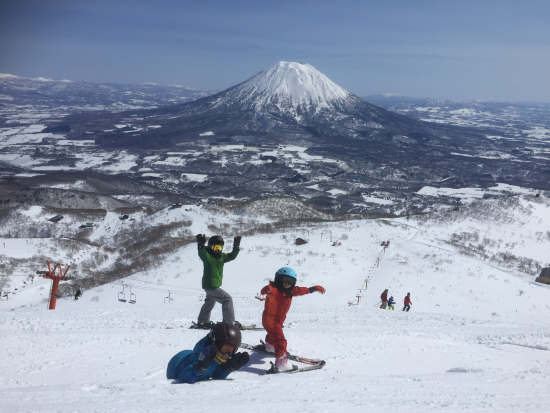 Provided by Shinichi Shimoda
I want the countryside to remain forever. I want you to have the warming richness of someone who has vegetables in good faith in front of the entrance. The world of "Let's lock in with chitin" is gradually becoming a reality, but Niseko Town has a spirit of mutual assistance, so I hope that this spirit will be preserved for 100 years.
I think some people would like to live in Niseko Town, but when it comes to having children and keeping animals, the current housing situation is very difficult. I hope that people who want to live in Niseko Town will have enough options to live at a reasonable price. There is a limit to tax input alone, so it is important to utilize the power of companies that become Niseko fans.
Also, Niseko Town has a good child-raising environment, but after completing compulsory education, I feel that many children go out of town. Of course, there are also people who have gone from Niseko Junior High School to Niseko High School and are active in the area. However, I feel that the environment and charm of Niseko High School in the town are not fully utilized. In Hokkaido, we welcome university students from all over the country and call it "Niseko Study Abroad", and we are doing an internship while learning English in the Niseko area. I think Niseko High School can do much more, such as international ski resort education and English language education, by taking advantage of the characteristics of this area. Now, local children are forced to leave the town when they want to go to higher education or college. I hope there is an environment where you can stay and learn in this town. Conversely, if you create an environment that can be attracted from all over the country, more junior high school students may wish to enter from outside the town. I think that it will also help correct the concentration in urban areas. Now, if you have an internet environment, there are various study methods such as youtube university. It is an era where even Harvard classes can be taken for free. What you want to do is important, but where you want to live is also very important.
If children in the region deepen their understanding of Niseko's appeal that the world recognizes, it can be expected that their attachment to the region will increase further.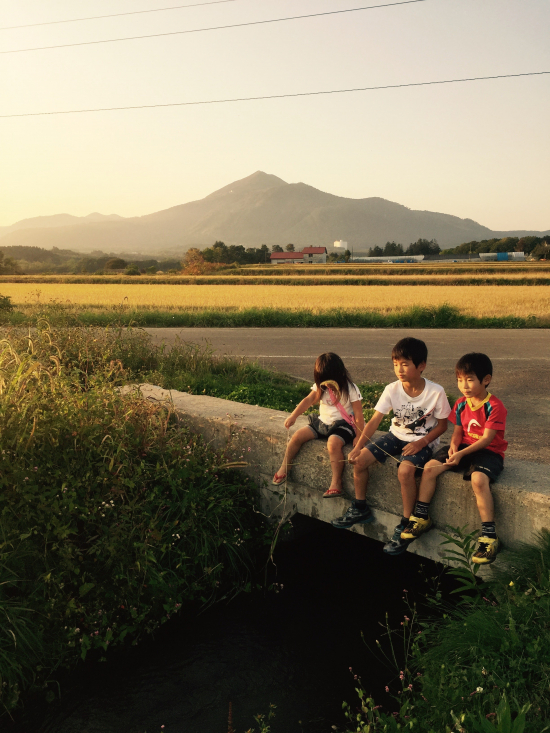 Provided by Shinichi Shimoda
息子の下田珀さんが第59回有島青少年文芸賞を受賞!(追記)
令和3年(2021年)11月、息子の下田珀さんが、第59回有島青少年文芸賞の佳作を受賞しました。
有島青少年文芸賞は、ニセコ町とも関係の深い作家、有島武郎の業績をたたえ、道内の青少年の文学への関心と資質を高めることを目的に、1963年にスタートした制度です。
毎年、数多くの中学生、高校生が応募し、過去の受賞者の中には作家として活躍している人もいます。第59回は、道内在住の中高生らから66点の応募があり、優秀賞4点、佳作10点が選ばれました。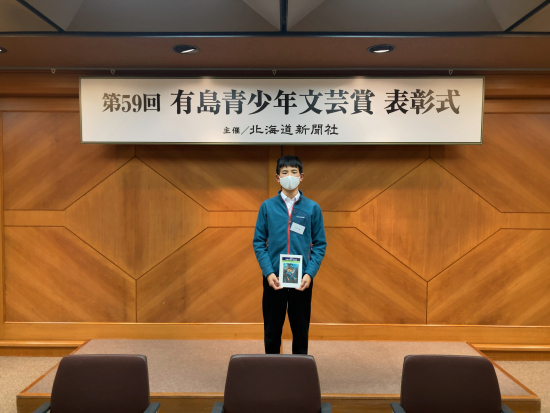 佳作を受賞した下田珀さん
有島青少年文芸賞について詳細は下記
I think there should be a place where children who grew up in this town can play an active role when they notice the goodness of this town and want to return to this town. Even if you want to go back now, you may be fooled by the lack of the environment (admission, work, or residence).
Japan is still concentrated in Tokyo. It is concentrated in Sapporo in Hokkaido. However, the need to be urban to run a business is diminishing. More and more companies are expanding to Niseko Town, including the tea company Lupicia. We can understand the argument that "regulation of development is necessary". On the other hand, I think it's important to provide a living and working environment for children who have gone out of town and got a job and want to return to Niseko Town in the future.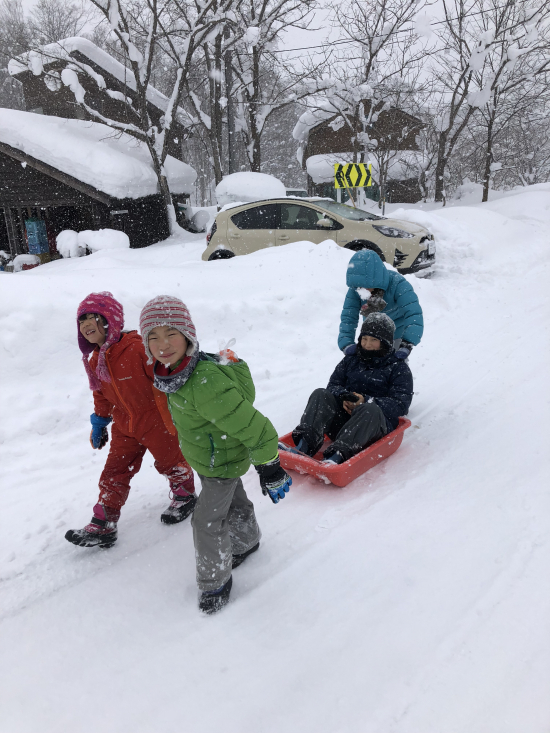 Provided by Shinichi Shimoda
We currently have five local staff from the region working with more than a dozen immigration staff, including me. And finally, a graduate of Niseko High School who was born and raised in Niseko Town has been working straight for Lion Adventure. They all understand the natural environment and the value of snow in this area.
This year, he wants to guide rafting and cycling at Lion Adventure in the summer and patrol at the ski area in the winter. I think it's a very good way of working only in Niseko that is hard to think in Tokyo. Therefore, a discussion was held between the ski resort and the company, and a temporary transfer system was signed so that winter patrols could be counted as years of continuous service. As before, Lion Adventure in the summer and ski resorts in the winter and seasonal employment will cut you off in the middle of the job, making it difficult for your company to return to the next season. In this way, the company can rest assured that the next season will come back. We are proceeding with such efforts little by little.
Entering a good university and seeking a job at a good company is no longer an era where you can live abundantly. I think it would be good for a child who wants to work and live in the town where he was born and raised.
Two of the five local staff are married, have a family, and some are raising children. I think it would be good if you can make a living from this job, and it will lead to attracting juniors.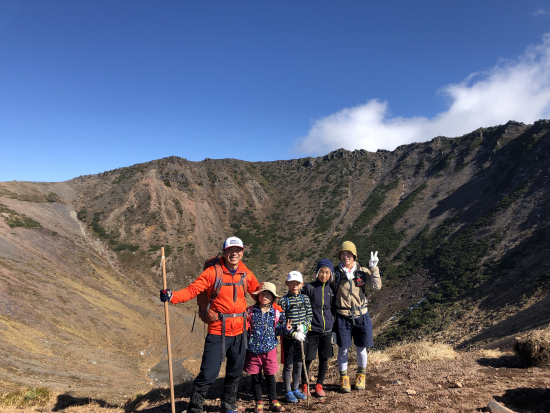 Provided by Shinichi Shimoda
What kind of dream do you have in the future?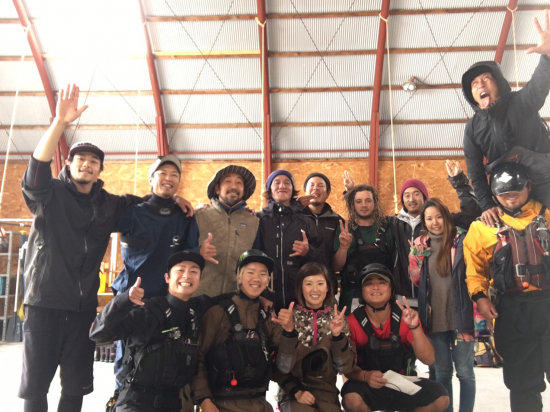 Provided by Shinichi Shimoda
In the future, I hope that Niseko Town will become a sustainable area both in name and in name. I want you to be a prosperous area where you can live forever, both economically and environmentally. For this reason, both migrants and people in this area (including their own children) want to make it a place where people who want to live in this area can fulfill it. It includes work and housing (and marriage if you wish).
Embarrassingly, in recent years, I have been involved in various community development activities apart from my main business. Thanks to the reliable staff, it is possible to carry out community activities outside of the company. Now, even if I am not the president (I don't have it !?), I am thinking and working on my own.
Recently I have been involved as a member of the self-government revitalization committee in Niseko Town and I hope that an energy-independent region should be realized. The other day, "Toward the establishment of a regional energy company," the townsman lecture was very wasteful. The story of the instructor from Germany was wonderful, but it reached only about 30 participants at most. There were no materials distributed and no questionnaires to the participants. Even if you couldn't raise your hand and ask a question on the spot, the participants who heard that story thought a lot.
In the future, I would like it to be distributed to people who have left at least the video and could not come to the venue on the day. If the video remains and is distributed, you can exchange interactively via SNS later. I hope that the system like U-Stream, which was previously implemented, will be restored.
I want these ideas to be truly adopted and continue to be a Niseko Town where small opinions like myself are reflected in town development.
Please leave a message for those who are considering moving to the end.
Niseko Town, where I moved, has a wonderful natural environment and landscape conservation. And there are many good people. I think the connection with people has created the charm of this area. There is a depth in this area that accepts strangers. It was really nice to move to Niseko Town.
I myself haven't achieved anything in succession of failures, and I can't say that it's great, but I really feel that my life is only once. I think migration is "whether or not it can be done". I didn't think about when I moved, but now I have local government support and a local revitalization team. There is a short-term trial migration plan. Preparation is important, but momentum is also important.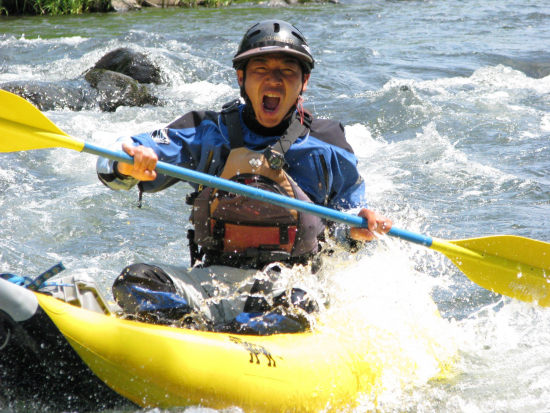 Provided by Shinichi Shimoda
After the interview
Mr. Shimoda also serves as the representative director of Niseko Resort Tourism Association and the vice chairman of Niseko Town Commerce and Industry Association. It was impressive to think deeply about the next generation and describe the future of Niseko Town.
Inquiries regarding information on this page
Planning and Environment Division Autonomy Creation Division

TEL:

0136-44-2121

FAX:

0136-44-3500
Planning & Environment Division Public Relations Hearing Association

TEL:

0136-44-2121

FAX:

0136-44-3500