International exchange Niseko FRIENDS

International exchange Niseko What is FRIENDS?
Niseko FRIENDS (official name:Niseko Town International Exchange Promotion Council) was established in 2011 to promote international exchange in the Niseko area.
The support and cooperation of international exchange events held by international exchange staff working in Niseko Town, and support for local residents to engage in activities regardless of nationality through participation.
A state of activity
Niseko FRIENDS carries out various international exchange events mainly for international exchange workers. Every event is a pleasant event to experience multiculturalism.
Event announcement information is announced at HP, international exchange newspaper, leaflet etc etc. Please feel free to join us.
○ Japanese language course
We hold Japanese language courses for foreign residents. Currently, there are 3 classes, including beginner and intermediate levels, with more than 50 participants.

 
Language class
○ World Festival
The World Festival is held once a year. This is an event where you can understand the culture of the country of origin of the international exchange staff and experience a lot of foreign games and cooking.
○ Let's eat Niseko
An international exchange member partnered with Niseko High School to hold an event to experience cooking abroad. We cooked Irish, American and Chinese dishes together using ingredients from Niseko.
○ Chinese style cut-out workshop
It is an event to experience paper-cutting art with a history of about 1500 years. Participants challenged traditional Chinese designs and created original works in their favorite colors.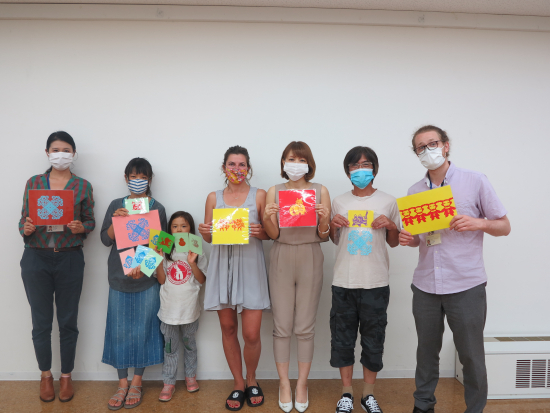 Overseas culture & cooking experience
○ Picture book world
This is an international exchange event where you can freely read picture books from all over the world and participate in multilingual storytelling of picture books, workshops, games, etc. by international exchange staff to experience various cultures.
○ Kids English Tour in Niseko
It was an event to learn English through various activities. I experienced making ice cream Niseko Town to talk about things around me in English.
○ Night of Saint Martinus and Lantern
On the German holiday "St. Martin's Day", we made lanterns and baked bonfires. Even though I lived in Niseko, I was able to enjoy the German festival.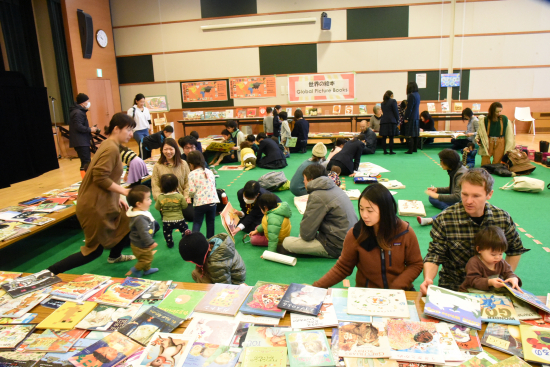 Events for children
enrollment guidance
If you are interested in international exchange, want to know foreign culture, anyone can join. For those who wish to join, please apply by mail, telephone, fax. You can also join us at the direct office.

○ Those who apply by mail or fax
Please fill in the application form below and send it by post or fax.
<Postal> Niseko Town 048-1595, Planning and Environment Division, Corporate Planning Section
​

○ Those who apply by phone
I will enroll in the application form by telephone.
​

○ For those who apply at a direct office
Please come to the Planning & Environment Division. Please fill out the application form.

I am waiting for everyone's enrollment.
International exchange newspaper
I publish international exchange newspaper once a month.
The cultural introduction of the home country of that season and the closeness of the international exchange worker are posted.
2012
2013
2014
2015
2016
2017
2018
2019
2020
2021
2022
2023
Inquiries regarding information on this page
Planning & Environment Division, Business Planning Division

TEL:

0136-44-2121

FAX:

0136-44-3500