Niseko Town
Such a town
Located near the center of Shimane pipe, I wish Niseko Annupuri in the north, Yotei mountain which is familiar with the nickname of Ezo Fuji to the east.
In the core industry, accommodation facilities such as hotels and pensions are enriched in agriculture and tourism industry. In agriculture, both the quality and taste of potato, melon, asparagus are high, and it is rated nationwide.
It is also known for many visitors, winter sports are actively performed in experienced outdoor sports during the summer season and large snow-quality ski slope which is proud worldwide in the winter season.
In addition, it has been selected as an "environmental model city" from the country, and we are making efforts based on environmental policy.
In addition, Niseko Town established the "Autonomous Basic Ordinance" the "Basic Town Planning Community Planning Ordinance" that is said to be the first "nationwide constitution" of the town. By doing so, "citizen participation" and "information sharing" are an important pillar, and we are promoting town development while helping each other.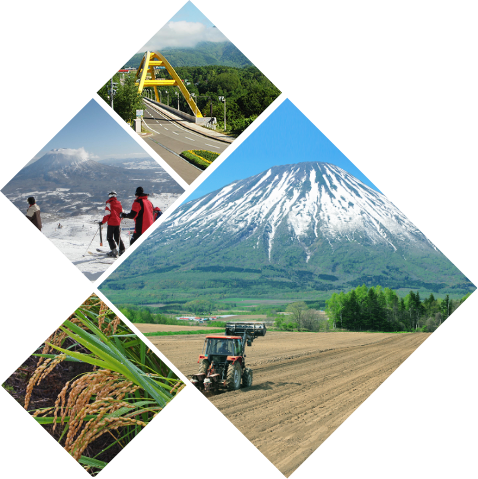 INTERVIEW
I interviewed people who emigrated to Niseko about the charm and comfort of the town.
Policy of Niseko Town to work safely
Located in the international tourism resort area, Niseko town is a major industry with agriculture and tourism industry. Taking advantage of the regional nature visited by many tourists from home and abroad, there are opportunities for business development targeting tourists. There are also ways of working to select work contents by season, such as a restaurant and souvenir shop entrepreneur, winter sports instructor of winter sports.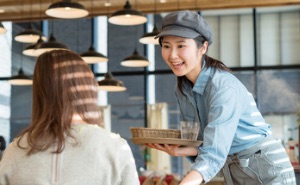 Foundation support support
One stop for entrepreneurship support
In Niseko Town and Niseko Town Commerce and Industry Association, we have set up a one - stop window for entrepreneurship support and provide support in our foundation. We will respond to a wide range of consultations including business plan advice and loans.
Support for entrepreneurship and business expansion
In Niseko Town, we provide subsidies to support business operators who challenge and step up in town.
Niseko Business School
At the Chamber of Commerce, we are offering the "Niseko Business School" in collaboration with Otaru University of Commerce to learn knowledge about entrepreneurship.
Information provision
At the Chamber of Commerce, we are matching matches of vacant house stores, such as wanting to rent a store, to rent it.
Industry Promotion Fund (fund loan / fund support)
In Niseko Town, individuals, organizations, or companies can receive funds and financial assistance in cases where funds are needed to conduct industrial promotion projects.
Niseko-cho wine special zone
As a special measure for the regulation of production and sales of fruit liquor and liqueur such as wine, the minimum production quantity standard (6 kl) for liquor production license prescribed by the liquor tax law is relaxed.
※ This is not a measure that makes liquor production license unnecessary.
Inquiries about work
Niseko Machi Chamber of Commerce

TEL 0316-44-2214
Niseko Machi Chamber of Commerce and Industry will help you with consultation and support of entrepreneurship. Please feel free to contact us.
Hello Work

TEL 0316-22-0248
On the first floor of the Niseko town office, we have set up bulletin boards mainly for short-term employment, and Hello Work is located in Kutchan-cho, a neighboring town.
Mr. Shirahiri "Town, Hito-Shigoto" matching plan

TEL 0136-23-1362
URLwww.shiribeshi.pref.hokkaido.lg.jp/ss/srk/matching/j_top.html
For those working at winter season resorts such as Niseko, we will introduce summer "work" and "house", and those who work in summer will introduce "Shigoto" and "Housing" of winter resort.
Niseko life experience
"Living a little"
A wonderful accommodation in Niseko town, we have a long stay plan.
Try searching for favorite places, get local unique information, or relax anyhow ... why not try discovering Niseko's charm that you can not taste but trying out a little Niseko townspeople?
A little living compatible facility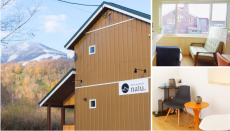 Niseko town migration consultation window
Niseko Town Office Planning & Environment Section

TEL 0136-44-2121
FAX 0136-44-3500