Rupicia group representative Hiroki Mizuguchi
Coverage: Public Relations Hearing Coordination Sakaguchi
Rupicia group president Mizukuchi who found value in Niseko's lifestyle has made Rupiaza Guru Mann Co., Ltd. responsible for food processing "migration" from Tokyo Daikanyama. In addition, Mizukuchi himself also paid off his home in Tokyo and moved to Niseko town together with his husband and wife. It may be said that Niseko town has prepared the land, attracting companies that have relocated subsidiary headquarters and migrated to group representatives, it is a success example not in the past. What was this driving force of Chairperson Mizuguchi? I interviewed why I thought about doing business here.
Interview starts from 2 minutes 28 seconds after playback
https://youtu.be/9ChT4Zy6ooo
Food processing plant operates in Motomachi, Niseko town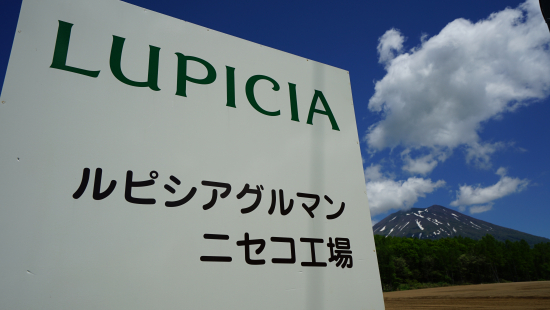 Recruiting employees!
I think that "Villa rupicia" in Kutchan-cho Kabayama is well-known that it is a restaurant operated by Lupicia Co., Ltd. which is famous for tea. It started from seven years ago, and now there is a degree of recognition that the former ambassador to Japan that Kennedy came in. What kind of company is Rupicia?
With Rupiaia Holdings (group sales: 12 billion yen), we have three companies, tea manufacturing and retailing / import company, food processing company, wholesale company for corporations, with 140 stores and more than 1,300 employees, with more than 400 employees I am dealing with tea. Overseas I also have bases in Melbourne, Hawaii, Paris etc.
About 70% of the employees are female employees, it seems that the woman has a very strong voice.
We hold events called "Grand Marche" every year in multiple cities. In Sapporo this time, there were about 10,000 visitors in 3 days. In Yokohama and Osaka etc., the venue and visitors are said to be about three times as many as Sapporo. At the venue, sessions of jazz etc were also held, crowded so that the shoulder and shoulders collided with each other. Tea from around the world is displayed, it is possible to purchase after comparing drinking. Even with the same Darjeeling, there are spring picking, summer picking, autumn picking, and specialists in each corner will explain the color of black tea.
The establishment of the venue is also very unique, and ordinary partitions and electrical wiring facilities, etc. are entrusted to specialized contractors, but it seems that female employees almost equitably cooperate with facilities.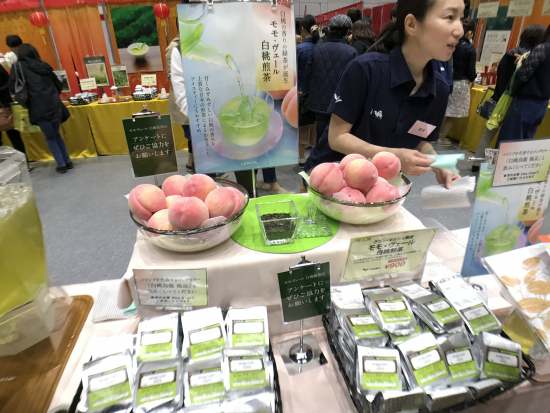 Grand Marche held at the convention center in Sapporo
What is making at the food processing factory?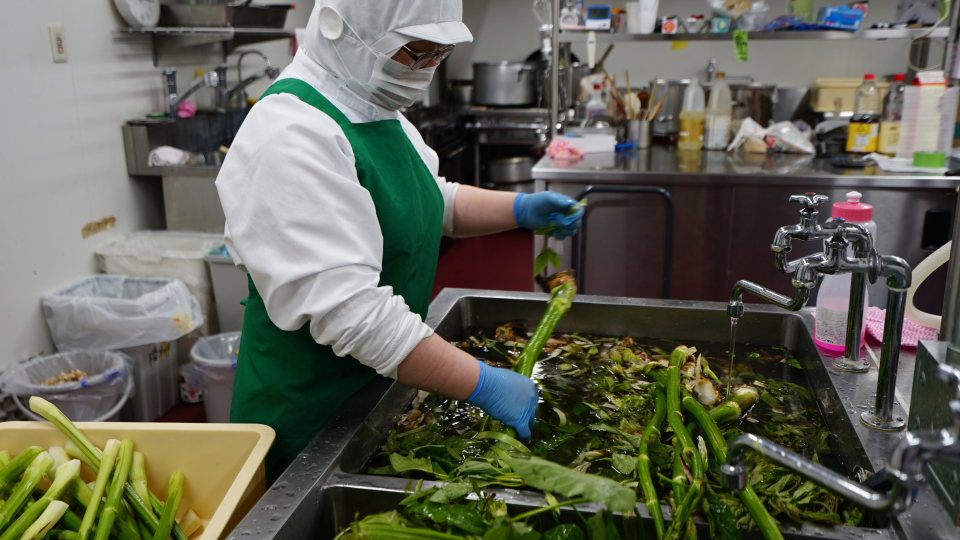 Rupicia Guriman's factory is handling "food" mainly with black tea. It is a multi-product processing factory that produces cookies, vegetables, meat, smoked products, dried fruits and the like that meet tea. We undertake the production for Villa rupiaia and an online store with 400,000 people.
There is no reason why you can not do business unless you live in an urban area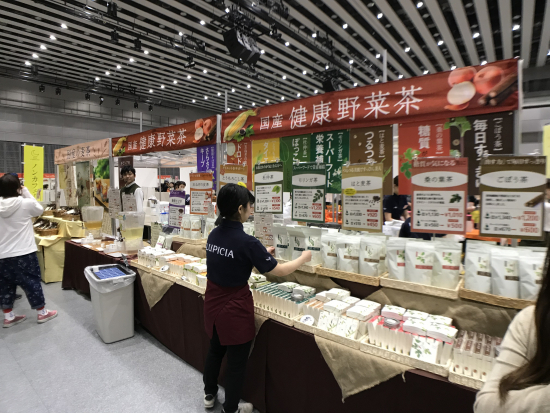 "I have been coming to Niseko since ten years ago, of which foreigners came a lot and the appearance of the town has gradually changed.The internationalization has progressed and it is no ordinary countryside.In addition, As the information infrastructure speeds up, I can do video conference anywhere in the world, I no longer ask the place, low cost airplanes such as low-cost carriers also flew frequently and traveling costs have been considerably cheaper In this way, there is no longer a reason why you can not do business unless you live in a city.
Ideas do not get caught in cities without four seasons
"Since human beings were born, I have lived in nature like Niseko all the time.It was recently that humans began to live in cities, it is recently that living in cities is rather unnatural So I think that human DNA is suitable for living like Niseko and if you live in Tokyo without four seasons, I can not think freely and I do not think any good ideas will come out. "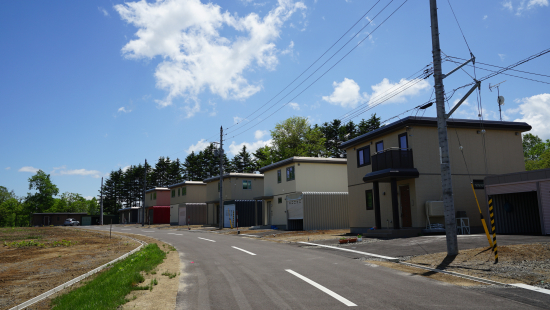 Employee company house is set up behind the factory
Plan for beer factory and vegetable tea factory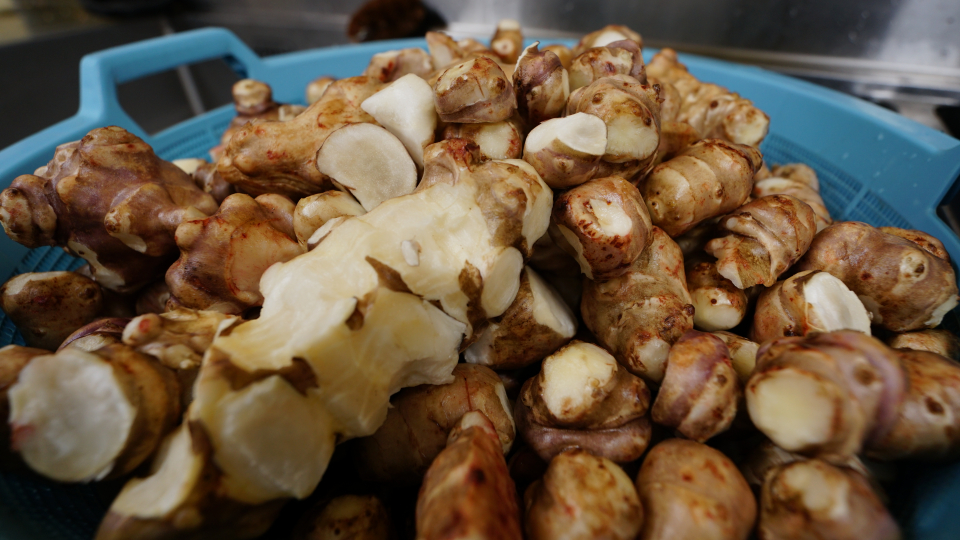 Such a company is planning a beer factory and a vegetable tea factory in the present site. For example, vegetable tea is one that dries and roasts burdocks, corn, onion leather, moringa from Okinawa, rice soba, etc. The market in this field continues to rapidly expand. We are challenging to commercialize it, paying attention to "Jerusalem artichoke" which was not seen in Niseko town. We already have contract with two farmers in Niseko to purchase the whole amount and we are cultivating. ("Kikuimo" was called from old days as a "swine potato" in Niseko town, and was hated by farmers as "weeds" with strong reproductive power.)
Commercialization of "Curry Nupli" black curry in JR Niseko Station
Nationwide deployment of regional products
Black curry that everyone is familiar with. President Mizushige falls in love with the deep flavor that has been loved for 28 years, commercializing the taste of the shop as it is. Published in our monthly magazine and sent to 400,000 people online members, the stock is gone quickly, the popularity is so big that production can not catch up. To avoid impairing the taste, dare to avoid retorting, "being a frozen flight" is also a secret.
"I thought it was really appreciated when I asked Mizuguchi to commercialize Nupuri's curry in Rupiah," said Ms. Matsuda Yuko who runs tea ceremony. "I handed the curry recipe to Rupia's chef and on the way I also made a product while tasting a few times.So I made it with very much time and effort to make it sweet when I ate it It is made by stir-frying the onion carefully and I think that the finished product is more delicious than the curry at the store. "
"Mizoguchi is truly a strong-minded person to Niseko, it really shows that I like Niseko, the president has the desire to continue to disseminate various things from Niseko, but I I agree with that, I would like to help more and more as I can. "
Mizushiguchi is motivated to continue to communicate with companies and shops in town. It goes without saying that such efforts will have a positive economic effect for the city as well.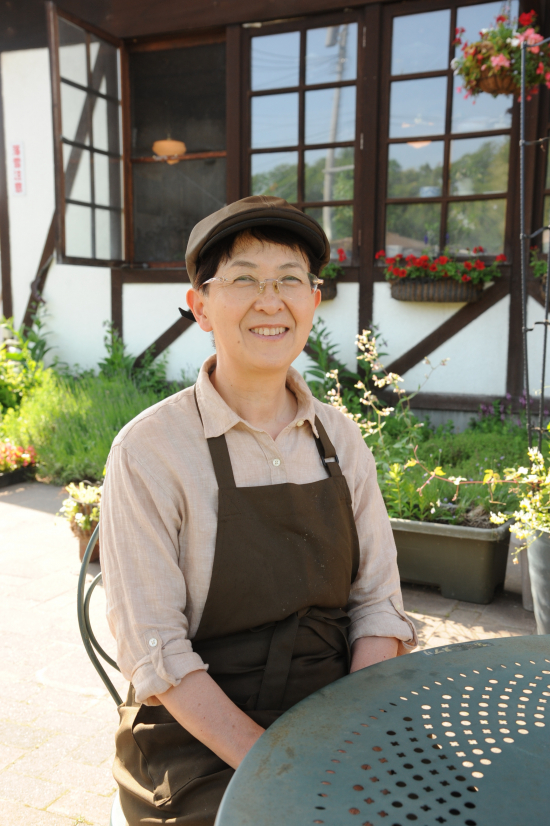 "Tea ceremony store manager" Yuko Matsuda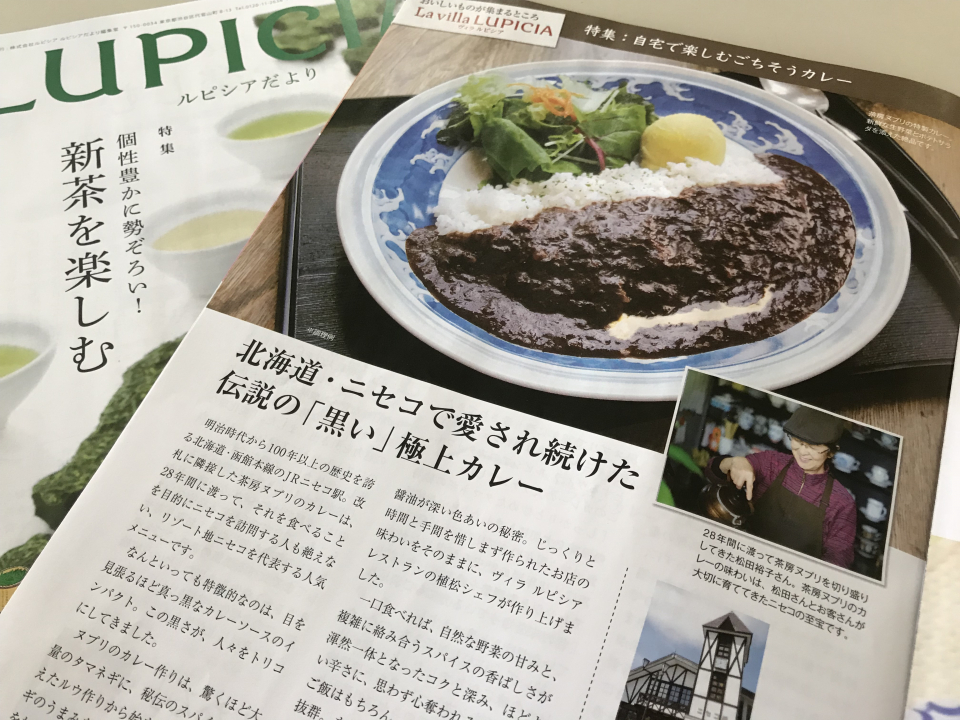 To the new destination of Niseko town (tourist attraction)
Mizukuchi president has a hope to transfer the headquarters itself in Tokyo Daikanyama to Niseko town, leaving behind a factory in Utsunomiya and Shiga. Many challenges remain, such as development that does not compromise the landscape, infrastructure problems such as water supply and sewerage, securing of employees, etc. However, the project utilizing local agricultural products such as vegetable tea factories, joint development of local products with "Tea Nupli" · I think that it contributes to the positive for the regional economy of Niseko town such as commercialization. If beer is not only factory but also "factory to show" where you can eat and drink, it seems that beer will become the destination of Niseko town (sightseeing attraction) from now on, how do you think?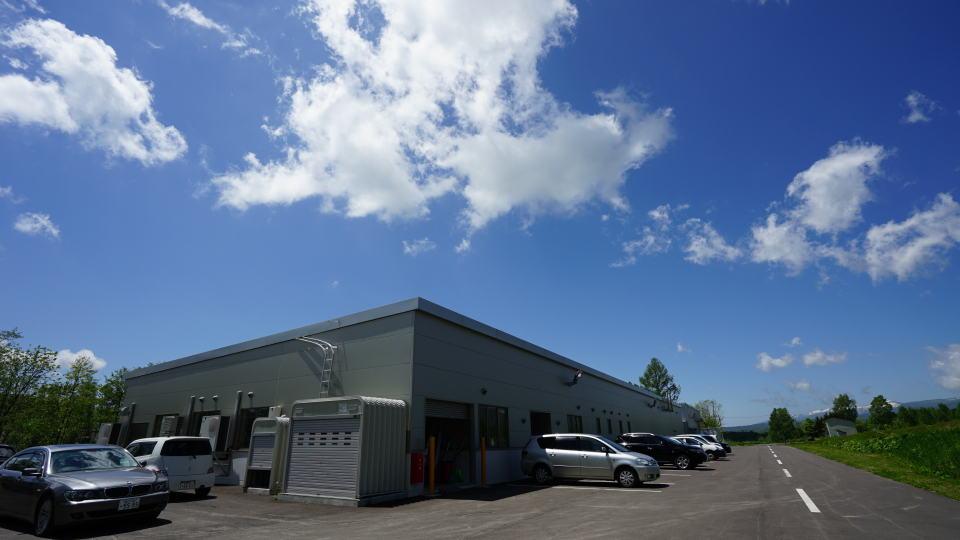 Inquiries regarding information on this page
Planning & Environment Division Public Relations Hearing Association

TEL:

0136-44-2121

FAX:

0136-44-3500