LaLaLaFarm Yoshihiro Hattori
Go to the next stage with the keywords "fermentation" and "circulation"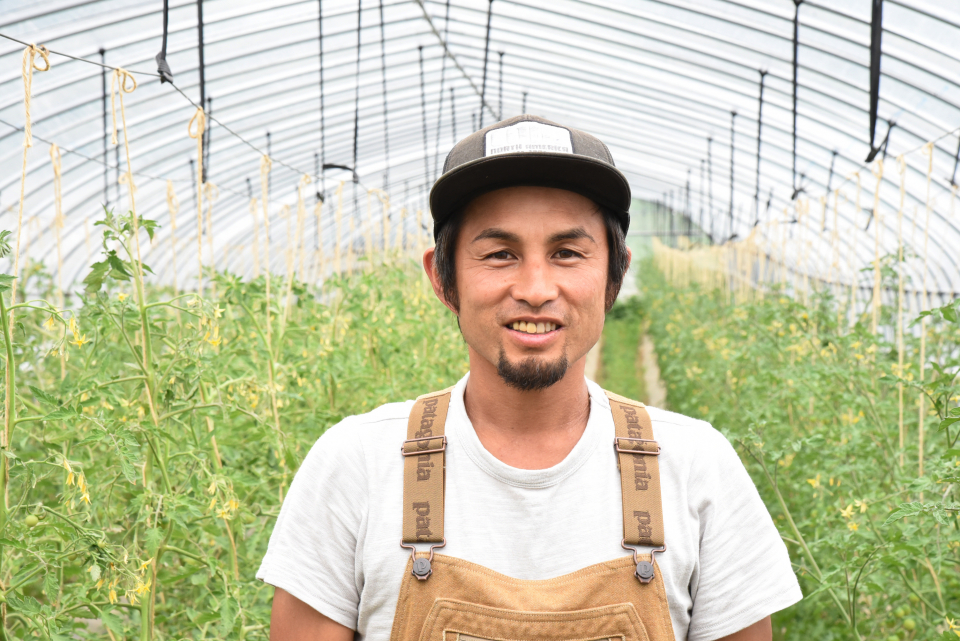 Interview date: June 25, 2020 Interviewer: Ohno, Public Relations Section
Niseko Town there are farmers who are active as evangelists for organic farming and fermentation. I'm Yoshihiro Hattori from Lalala Farm, who has been farming for 11 years.
Mr. Hattori is from Nagoya and studied civil engineering at university and joined a civil engineering company. I was living a good working life, but now I feel that the work of making roads is destroying nature. At the age of thirty, I am determined to do "recycling agriculture in line with nature" in order to have a one-time life and a way of life that I can understand.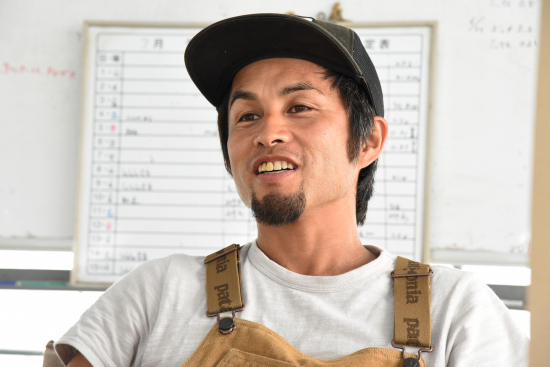 Reasons for choosing Niseko Town
Mr. Hattori chooses Niseko, which has a name value, to live in agriculture. In Niseko, where tourism is thriving, there are many hotels and restaurants in the market, as well as the location of a two-hour drive from both Sapporo and New Chitose Airport. I also supported the reason why I like snowboarding.
Immediately, I investigated the farmers who are accepting agricultural training on the Internet, and for two years from 2006, I was working on environmentally friendly agriculture in Niseko Town. ) Live in and receive training.
"I worked crazy for two years"
Although it was a strict farmer, Mr. Hattori became the last trainee accepted by Mr. Yoshihara, and at the end sent me "I can do it."
After two years of training at a tomato farmer in Yoichi, in 2010, I started my own farming in Niseko Town where Mt.
During the training, Mr. Hattori pondered how he would have no money to eat in agriculture. Those that can be done on a small scale without relying on machines, those that can be eaten every day, those that can bring out the characteristics that are not the same as the others... As a result of careful thought, we decided to put tomatoes as the main income. In addition, I met Akinori Kimura's book "The Miracle Apple" and set a target for "natural cultivation without fertilizers and pesticides."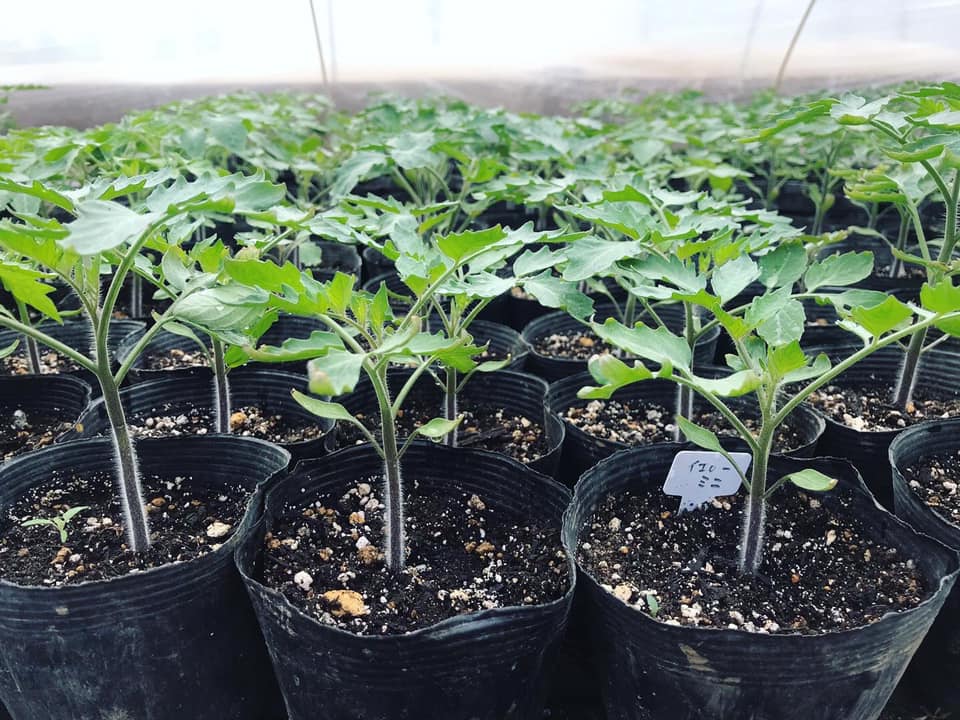 Photo: From Yoshihiro Hattori FB
Enjoy farming as if singing-The birth of Lalala Farm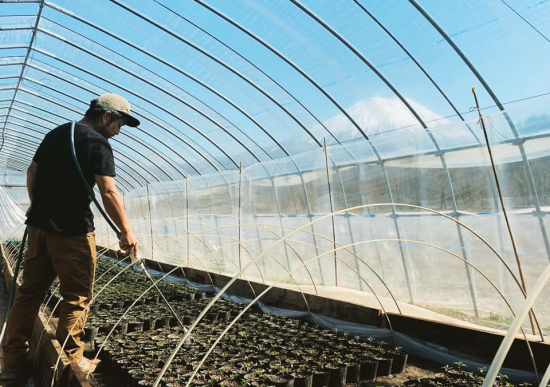 Photo: From Yoshihiro Hattori FB
The farm was named Lalala Farm with the idea that "the people who ate the vegetables I made would smile. I think that smile would make me enjoy farming." ..
However, there is something shocking soon after farming. Mr. Hattori, who had no funds, was preparing a house in the fall so that he could work immediately in the spring to make a profit as soon as possible. I decided to stretch the vinyl after the snow melted, and I thought that it would not be crushed by the snow if it was just a skeleton. However, Niseko's heavy snow mercilessly crushes the house with only a skeleton.
I spent a lot of money crushing a part of the skeleton of the house, "I'm embarrassed, I was shocked and I couldn't sleep.
After all, the broken part started by purchasing a new frame again and starting over.
In the first year anyway, Mr. Hattori opened stores at various events in the Niseko area, opened at hotels and restaurants, sold at Kiranoyu and Michi no Eki in order to let people know about the existence of Larara Farm. I worked on everything. At that time, it was very difficult to newly enter the roadside station Niseko View Plaza direct sales party, but Mr. Hattori passed the strict document examination and interview, and it will be possible to open a store from July of the first year after farming. It was. "At first, I was able to secure a sales channel thanks to the roadside station and managed to eat. I was really lucky to be able to open a shop at the roadside station from the first year."
Hattori, who was standing on the edge of a cliff at the time, worked hard and was able to make the tomatoes of the first year delicious. At the Michi-no-Eki, a lot of customers competed for the purchase, even though the price was set considerably higher than tomatoes from other farmers.
For the locals, it was a shocking debut that "a great newcomer came in." A tomato farmer who had been opening a shop at a roadside station for a long time secretly bought Hattori's tomatoes and ate it...
"A local farmer also acknowledged me for the taste of the tomatoes I grew. At that time, I thought that I would not be able to live as a farmer unless I skipped from the first year, so I was prepared. I had decided. I had a very passionate feeling in my chest."
I am sure that this preparedness was transmitted to local farmers, customers, and many people.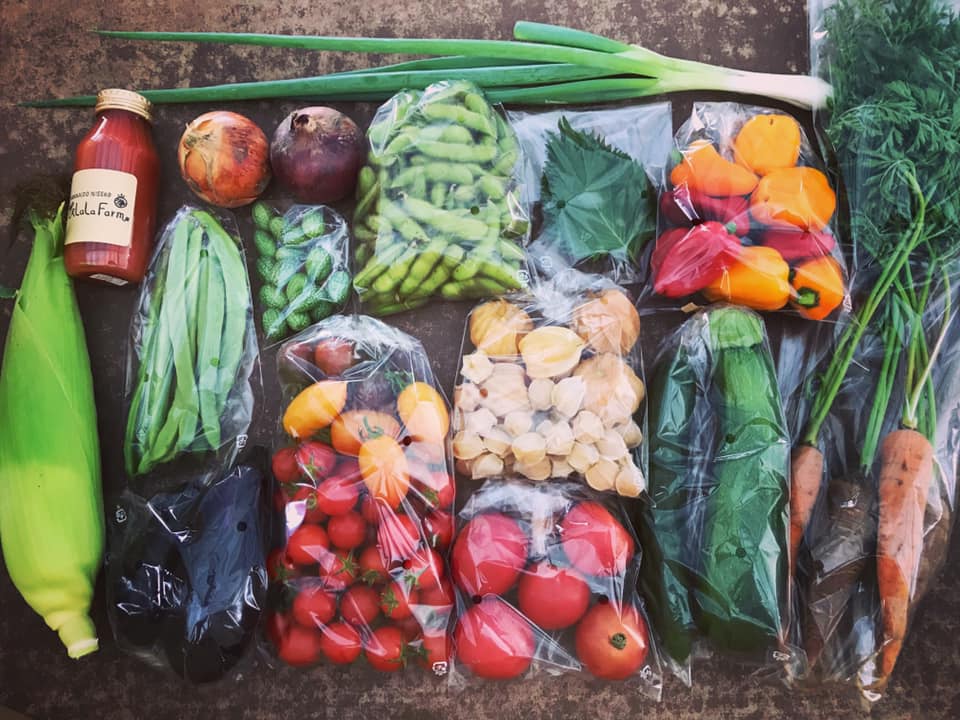 Photo: From Yoshihiro Hattori FB
Value the relationships with the people you meet
Mr. Hattori started farming by himself, but many ski and snowboard friends volunteered to help. I was also lucky to have processed tomato juice from the first year of farming at the edge of my training in Yoichi. The surprisingly sweet and delicious tomato juice spreads through word-of-mouth through Hattori-san's friends. Lalala Farm steadily expanded its sales channels, valuing the relationships with the people it met.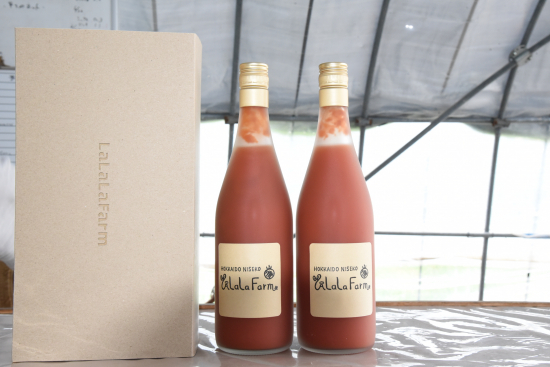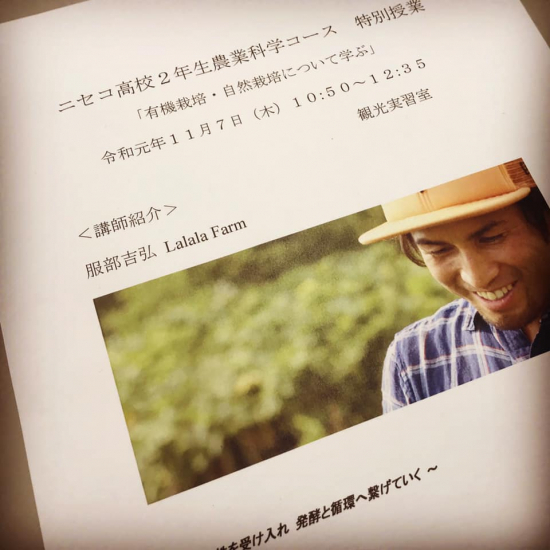 Photo: From Yoshihiro Hattori FB
Now, in addition to the roadside station Niseko View Plaza direct sales party, we are selling to restaurants in Tokyo and Sapporo, lalala members, etc. Hattori-san wants people who know how I feel about vegetables to buy my own vegetables. We plan to expand "online sales" in the future, but we would like to cherish the relationship with which we can see each other.
Mr. Hattori himself also participates in local promotion associations and agricultural associations to actively participate in weeding and local events with the local people. About two years ago, Niseko High School set up a time for classes on organic farming and told local high school students about organic farming and their thoughts.
The future la la la farm
It has been 11 years since I started farming, and a child was born last year. With new families, Lalala Farm is ready for the next stage. From this year, we started growing wine grapes.
Mr. Hattori has been interested in "fermentation" for a long time, and has continued to study fermentation, such as working at a sake brewing company in the winter. In addition to applying what I learned to my own vegetable production, I hold workshops around the country on the theme of "fermentation" such as making miso and making koji, and I am trying to convey "fermentation" to many people.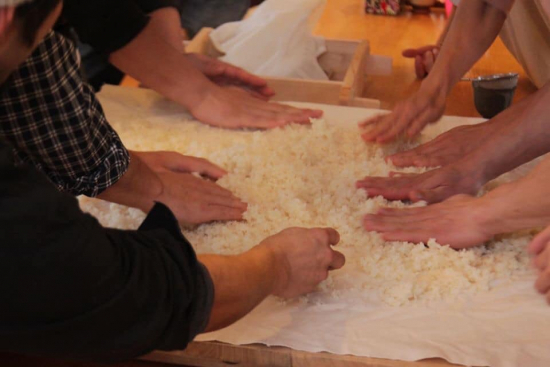 Photo: From Yoshihiro Hattori FB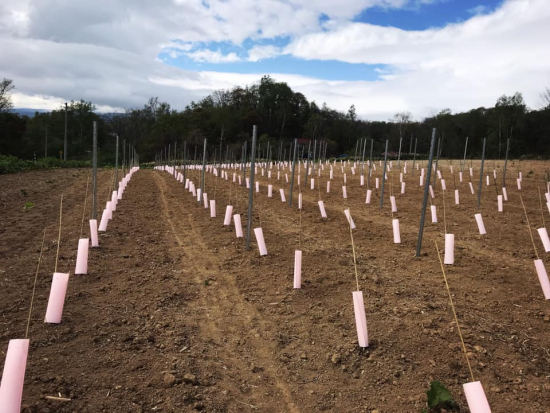 Photo: From Yoshihiro Hattori FB
"I would like to try "fermentation," which I have been working on for a long time, in winemaking."
Wine has an overwhelming power to attract people. It can be communicated to more people than the theme of miso or koji.
"By understanding the mechanism of "fermentation," the yield of vegetables has increased and the taste has improved. I want to convey a message to many people about the mechanism of "fermentation" I acquired through winemaking.
Niseko Town was designated as a Special Wine Zone in 2014. In the town, there is also Mr. Honma, a senior senior Niseko winery who was already working on organic wine.
"I want to be a farmer all the time and I want to brew, so I had no choice not to work on wine grapes."
Then another important reason.
"While my child is growing up, I want to go camping with my child in the summer and participate in school events as a daddy!"
But with the traditional farming style, it's hard to make time in the summer.
This year we planted 400 wine grape seedlings. In the future, we plan to gradually increase viticulture to halve vegetables and halves. For the time being, I will outsource the brewing to Niseko Winery, but eventually I want to own a small brewery.
For those who are aiming for new farming
Mr. Hattori seems to receive many consultations from people who are aiming for new farming. At that time, Mr. Hattori first says, "You should stop."
"Agriculture depends on the weather, and I don't know if the vegetables grown carefully are sold or not. The expiration date is short. It's a very tough world. I've been minus 2 million yen a year for 5 years. I've been eating and borrowing money from my friends. People without a vision shouldn't work."
However, "for those who really want to do farming, I think there should be an organization that arranges farmland in the town," he seriously faces.
In order to start new farming in Niseko Town, it is difficult to stand on the starting line without finding the farmland yourself.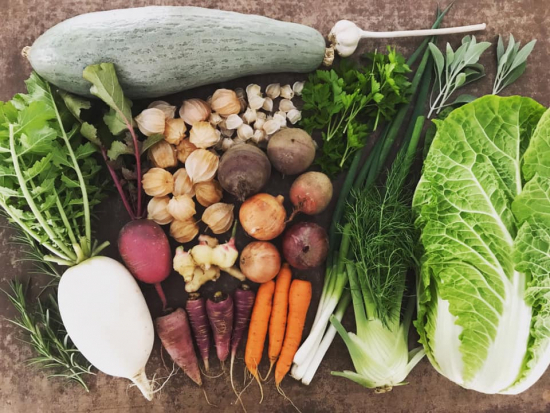 Photo: From Yoshihiro Hattori FB
What we are aiming for in the future
Mr. Hattori believes that it is an era in which he is not a full-time farmer, he is diversifying agriculture and hedging risks.
"In the future, I would like to build a house in this place, create a processing plant, and even have an inn, and do something like a farm-in. Here, make koji and miso, experience harvesting, and enjoy pizza. I want to bake pizza in a kiln and create a place where everyone can gather.''
I hope that people who have eaten the vegetables raised by Mr. Hattori and experience them will be "delicious", "fun" and "want to come again" and spread them around, leading to a good cycle.
"I would be happy if everyone could do what they wanted to do as individuals and bring back what they learned at Lalala Farm to help them."

I draw such a future.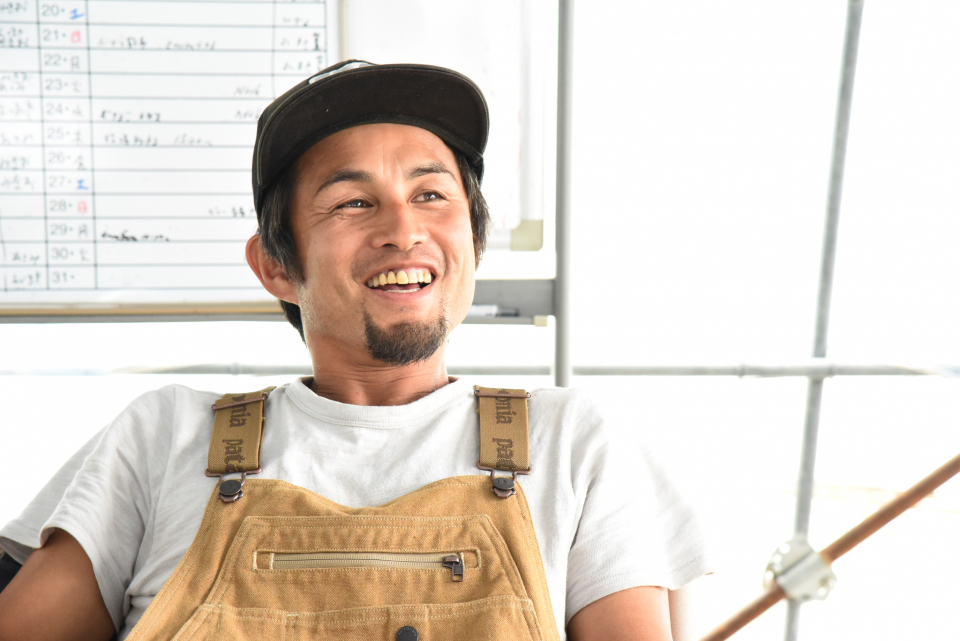 Inquiries regarding information on this page
Planning & Environment Division Public Relations Hearing Association

TEL:

0136-44-2121

FAX:

0136-44-3500
Planning and Environment Division Autonomy Creation Division

TEL:

0136-44-2121

FAX:

0136-44-3500
Emigration settlement counselor

TEL:

0136-55-5538