Niseko Avalanche Institute Atsushi Shinya
I have a sense of mission that my "avalanche information" that supports the "Niseko rule" is my job.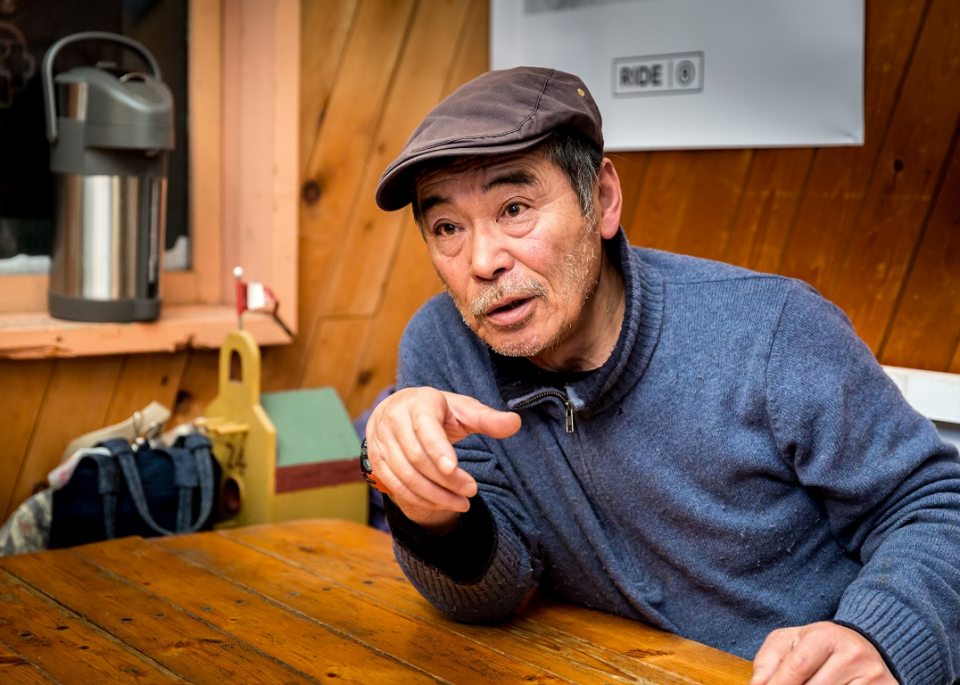 Interview date: December 27, 2017
People who know him call "Niseko's Legend" with respect and familiarity.
Akio Shintani, the owner of Lodge Woodpeckers at the foot of the Moiwa Ski Resort (Niseko Town), has emigrated in her twenties and has lived in Niseko for more than 40 years. Mr. Shintani has various faces besides the lodge owner. One of them is the face of an adventurer. Since the late 1970s, he has been traveling to Pakistan, the Himalayas, and China. Aconcagua peak (6980m) Yuichiro Miura was also a captain of the support member of the mountain climbing squad. In addition, friendship deepened after having been guided by Patagonia founder Ivon Sheinard, an outdoor goods maker who visited Niseko in 1986, and was fascinated by the sea kayak riding on his recommendation, Shakotan, Shiretoko, Chishima, We row Aleutian, South American Beagle Channel, Cape Horn, and so on. Currently, we also guide sea kayaks in the Shiretoko sea in summer.
And Shintani 's winter face. While doing the management of the lodge, I will strive to serve as the director of the organization called Niseko avalanche survey office Niseko avalanche prevention council.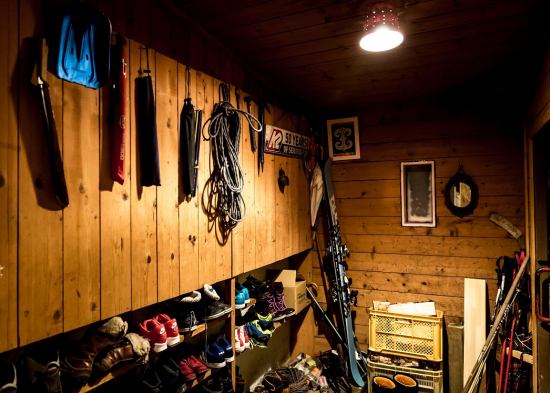 Room full of climbing tools
Do you know the word "Niseko rule"? In the 1980 's, in Niseko the skiing outside the course (back - country skiing) became normal and was the area with the most avalanche accident in Japan where death accident happens every year. This rule is how to cope with this situation, local officials, volunteers were born considering and taking a long time.
"Niseko Rule" is an official rule made in 2001 for the sake of safety of people who glide outside the ski resort controlled area and all ski resort users, while respecting the skiing freedom of the skiers, It is the first rule in Japan that has the minimum regulation and is a local rule related to skiing outside the course.
Mr. Shintani plays a central role in establishing this "Niseko rule", and the winter season, going out to the slope patrol every early morning, taking into consideration analysis of observation data of the Japan Meteorological Agency and the Japan Coast Guard, Niseko avalanche information "is transmitted. This "avalanche information" which Nintani sends in sentence supports the operation of "Niseko rule".
 
【Outline of Niseko Rule】 We set 9 items "Promise" to avoid danger, such as limiting the exit from the slope to "backcountry" to the gates set up in each ski resort. Garbage and other hazardous areas are completely banned from entry and areas other than that allow the sliding.
Please tell me the background of the birth of the Niseko rule.
Mr. Shintani: About 30 years ago, there was an avalanche fatal accident caused by off-course skiing around here almost every year. Even if you are good at skiing, you do not have knowledge of the mountains. I was skating without knowing the fear of an avalanche.The number of such people increased the number of avalanche accidents.The ski slopes are borrowed from national forests and road forests. Therefore, it was the national and road policy to avoid off-course skiing, which is still the same as in principle, but we all want to go off-course and come to Niseko. So, the accident occurred frequently, will be the first time some sort of measures we need, that, Niseko Town began to think even office. So the rules of creating a "gate to go out of course, safe Out of the gate, and ensure that accidents will decrease "if thorough that not issued the day there is a danger of avalanche, I I said. Wonder if before long it 25 years from now."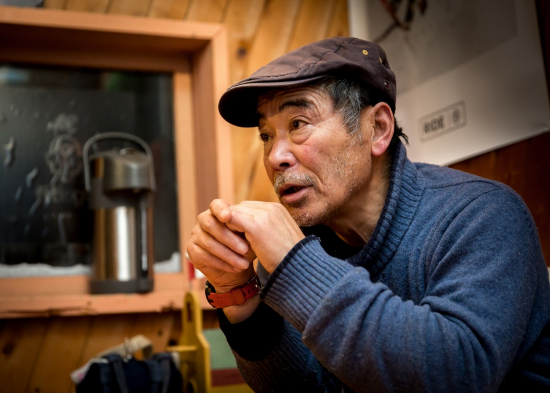 Mr. Shintani talks about the history of Niseko rule
Were you able to smoothly establish a rule?
Mr. Shintani "It's not smooth," the story saying "Who will take responsibility if an accident happens when opening the gate" will certainly appear and will not proceed forward, I said that " The accident does not decrease even if we argue. In the meantime let's lay down the responsibility problem side by side and what is the best for the user.What should be done to protect safety while respecting user's freedom Is not it? There is remembrance that I said pretty strongly about that. There were things that the policies changed when the charge changed, but we promptly thought about making rules. I also received criticism from various places and I think that they also made a conflict, but the mayor at the time, the mayor of the town and the person in charge at the time said "Rules are necessary" and resolutely tolerated. I was fortunate to have such a flexible head in Niseko. "
Mr. Shintani has continued to send "Niseko avalanche information" which is an important element supporting the Niseko rule for many years.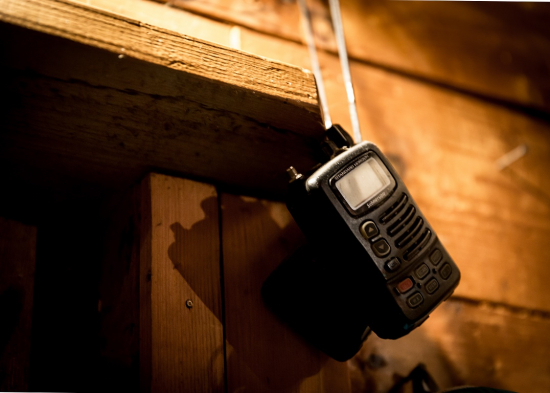 Work equipment radio
Mr. Shintani "I'm thinking about that all-day avalanche from 3:30 am to mid-April in the morning from December 1 to April, the Niseko avalanche survey office is Niseko Annupuri I am doing avalanches information and safety measures under the consignment of the district's avalanche accident prevention countermeeting council, subsidies, it is not a volunteer, but I have been doing it since the era when I was not receiving money, and "I I have done with my pride and sense of mission that I'm at work. "
Does avalanche prediction are based on Shinya-san's own theory?
Mr. Shintani "It's not unique, I respect scientific theory properly, I am doing it in a scientific manner, but different from scholars, we do it for the purpose of accident prevention The scholars analyze each event as to why an avalanche occurred, but after the accident happened it was a festival after the avalanche was found that it was done in Niseko It is a stance to try not to let the day go out of the course because avalanche is easy to happen if these conditions are met. "
Are there any issues or concerns about the future of Niseko rules?
Mr. Shintani "One problem is the successor to" Azalea information. "Because I am already 70, it should be taken seriously soon (laugh) Another thing is that foreigners who are not trying to defend this rule criticize it Why do not you try to protect, what is in the essence is the consciousness that "we must protect the rules made by the Japanese people." That's why foreigners actually do live It seems that this Niseko rule is not based on the Western theory, because they are different, but because the conditions are different for every mountain, it is useless in the textbook-like theory. "It is necessary to protect the rules I'm worried that people who think that they do not have "to go unnecessarily"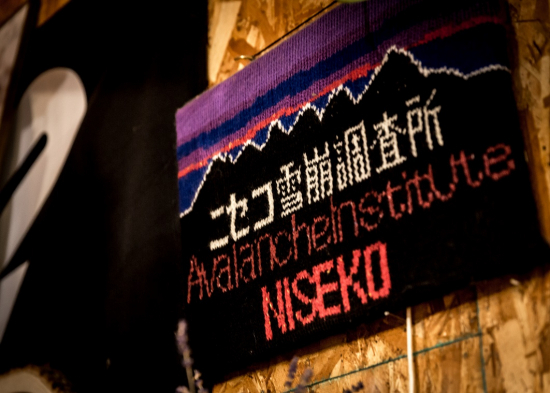 Niseko avalanche survey laboratory tapestry
Shintakeya who is a senior migrant senior, if you are going to give advice and advice to people thinking about migration.
Mr. Shintani "Is not it better not to bring in my own values ​​too much? If you go into the village follow the village and do not impose urban logic, I have been living here for 10 years to the local farmers I was told that "In the habit of people on the journey." But if I asked somewhere to build a house somewhere, I brought alcohol and carpentry tools and helped, we also made fields together. It was a pleasure to be called by a farmer 's son' s wedding ceremony.If you seriously consider living here, you should think about how to integrate into this society, but trust I think that it will take some time before it is done. "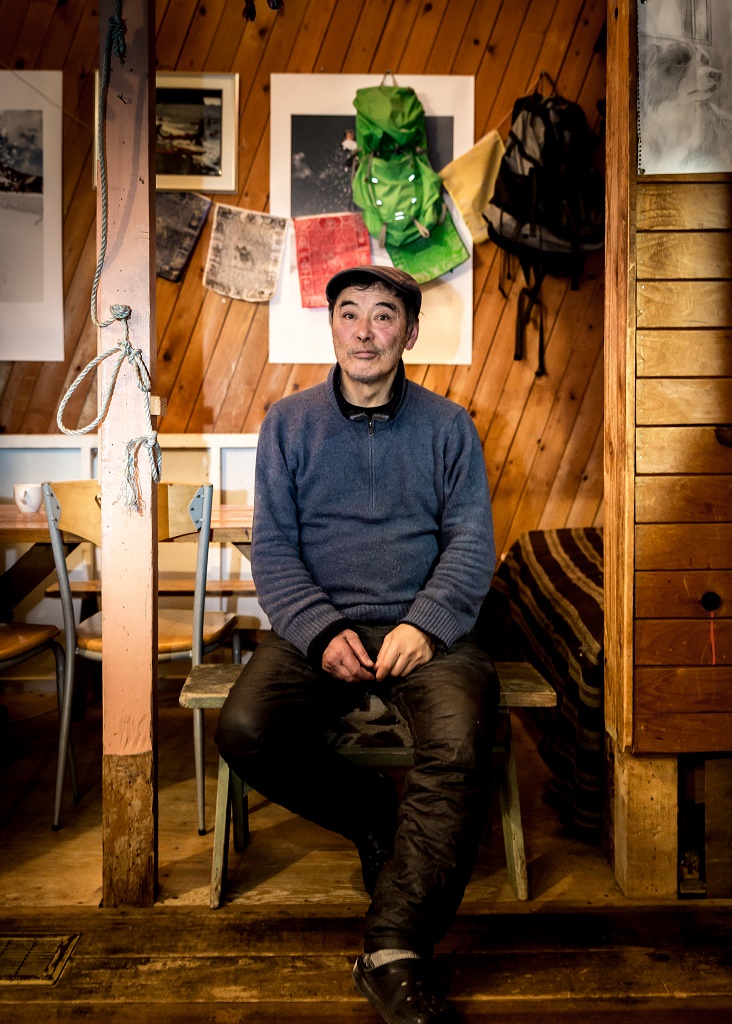 Inquiries regarding information on this page
Planning and Environment Division Autonomy Creation Division

TEL:

0136-44-2121

FAX:

0136-44-3500