Home Tax payment (2018.10.1 - Renewal start)

The Niseko Town Hometown Making Donation Project, which we have been working on since 2004, is a system to support each and every one of the "feelings of Niseko Town" in the form of donations.
The donation will be used to support educational and cultural activities and community activities, promote industry, and pass on the wonderful nature of Niseko Town to the future.
In addition, we work on "hometown juminhyo (certificate of residence) " which has connection with one that had you donate.
We look forward to everyone who can sympathize with Niseko Town town development and hometown development, Niseko fans, and support.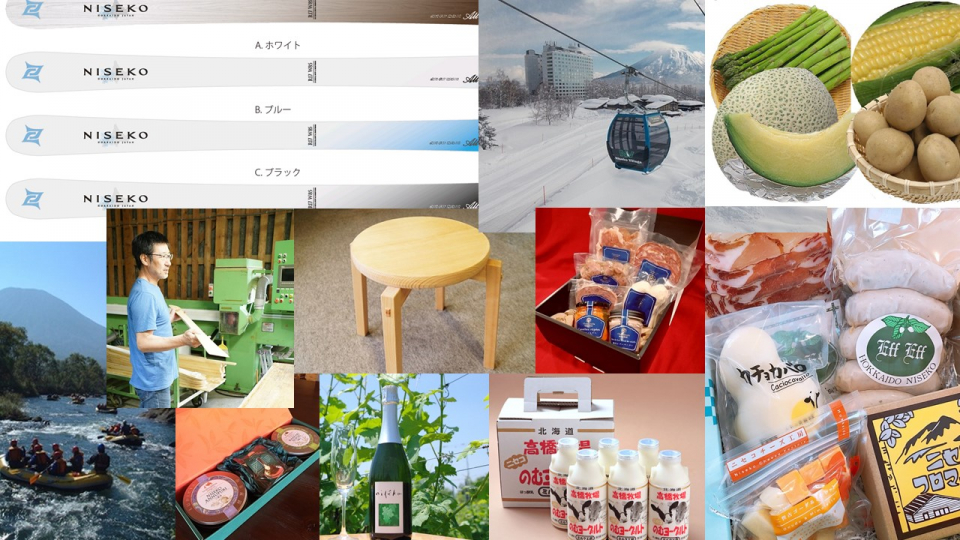 For those who donations, Niseko Town yogurt and drink of production standard, specialty products and agricultural products such as organic wine from local wineries, skiing, rafting, hot springs, such as choice of experience menu, Niseko Town by ski workshop in the, rare donation We offer a small but emotional product, such as hand-made skis and wood crafts, which are limited to those with special designs.
 
Start the corporate version of Hometown Tax Payment (Sympathy Partnership Project)! !
In addition, from April 2020, companies that can sympathize with the town development of Niseko Town will be newly added to the scope of this initiative as a corporate version, and will promote the creation of unique hometowns through diverse participation and partnerships.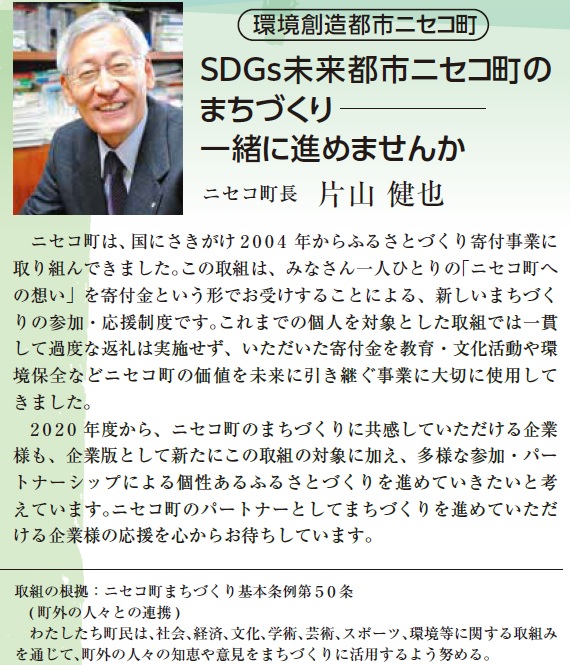 ​
持 続 可能 な Sustainable development in the new block "NISEKO Living / Model District"
取Eco-Model City action plan initiatives
ス ポ ー ツ Foreign language education, food education, sports education such as skiing
〇Culture, art and history centered on the Arishima Memorial Hall, Play, Niseko Central Warehouses
ニ Niseko Rules that support Snow Resort Niseko

 このほか、第2期ニセコ町自治創生総合戦略に位置付けられた取組が寄付の対象となります。
Please see the following page for the self-government and revitalization comprehensive strategy.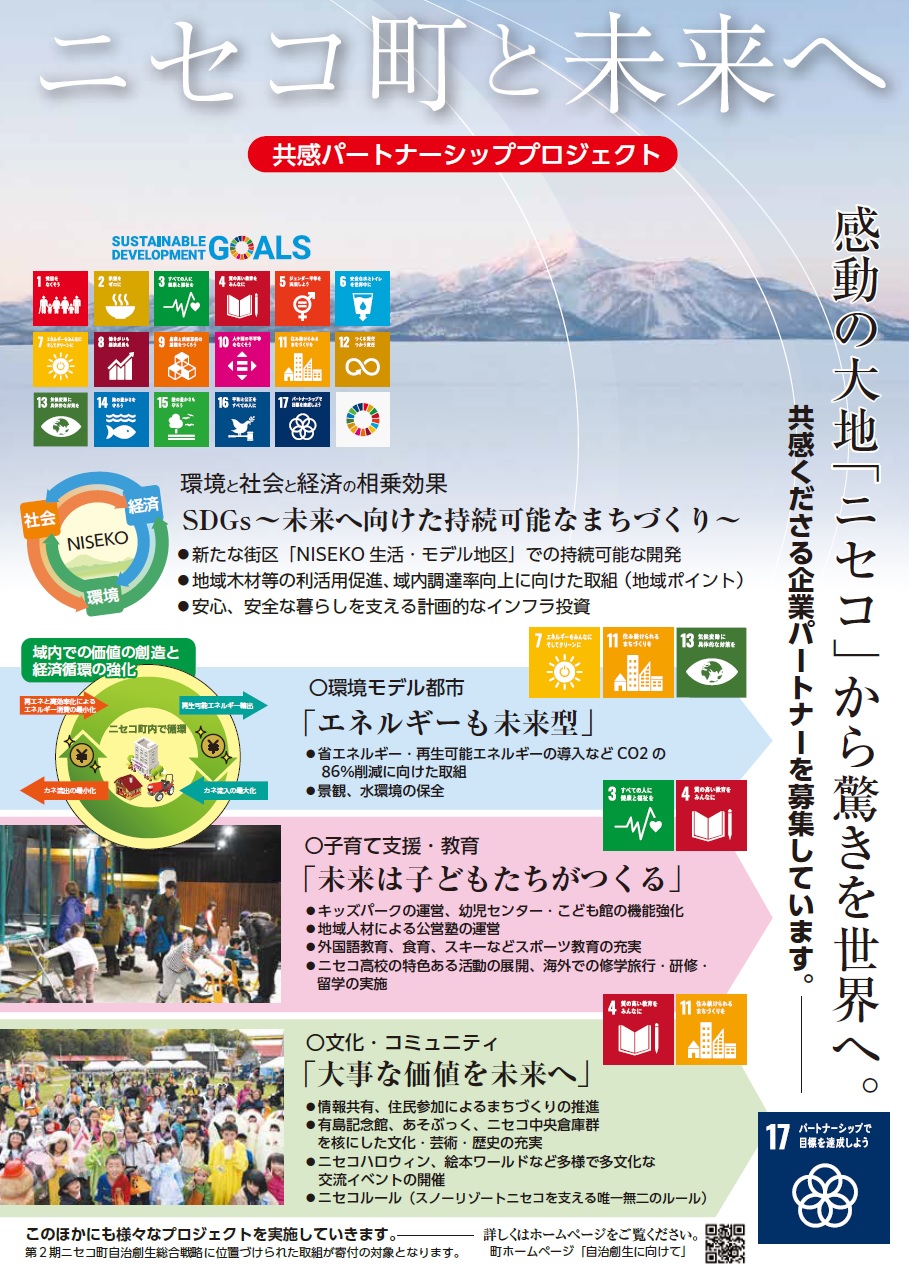 < Support for partner companies from Niseko Town>
を 通 じ て We introduce approach, support contents of partner company through town homepage and public information magazine!
も After donation, as a partner in community development, we will build a variety of participation and continued relationships not limited to donations!


​
When a company makes a donation to a regional revitalization project of a local government, a tax credit for corporate related taxes can be received.
Improvements in the system in fiscal 2020 have made tax reduction effects up to about 90% (previously about 60%), making it easier to use.
* The new system (tax reduction effect is up to about 90%) will be applied from the business year of the corporation that starts after the law enforcement date (April 1, 2020).

〇 application period of the current tax system is, 2020 five years from degree to Ryowa 6 year
寄 For donations of 100,000 yen or more
寄 Donations to local governments where the head office is located are not eligible
禁止 Don't accept financial benefits in exchange for donations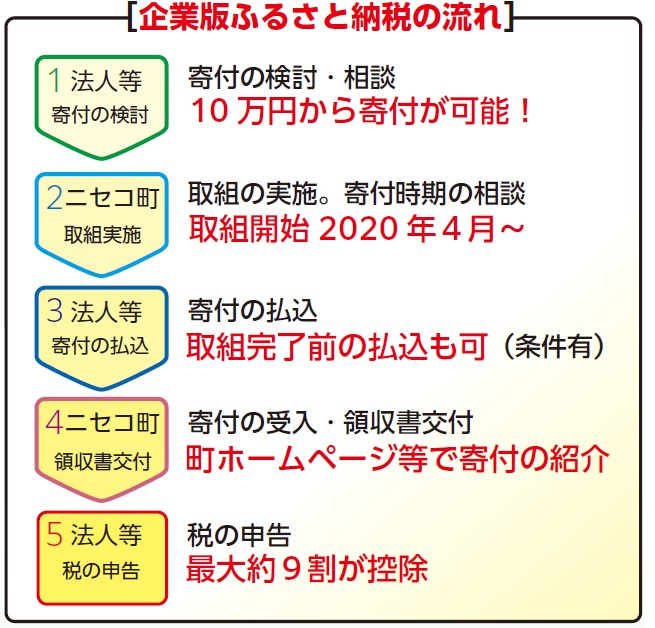 We are looking for an empathy partner company of Niseko Town!
Please contact us! !
Inquiries regarding information on this page
Planning & Environment Division, Business Planning Division

TEL:

0136-44-2121

FAX:

0136-44-3500