Reuse of Niseko Central Warehouse Group
Niseko Central Warehouse Group Old starch factory

Warehouse group which was once crowded as agricultural product accumulation place.
Again the townspeople and tourists gathered in this group of warehouses, and after considering repeatedly as a place to rebuild as a new bustling place, it was born again as a "Niseko central warehouse group" from the year of Heisei 28.
It is used as a base for revitalizing the area gathered by local residents and tourists.
What is Central Warehouse Group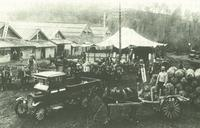 Niseko station (then · Kota station) Around
From Taisho to Showa era, many stone warehouse groups, starch factories, etc. were lined up as Niseko station (then · Kota station) around agricultural products of Mt. Yotei.
In the warehouse group that still remains, there are stone warehouses built in 1980 and the former starch factory built in the Showa 40s.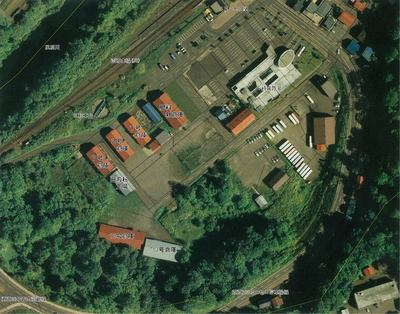 Warehouse group of historical building
Existing warehouse groups were used by a similar agricultural cooperative, but in the fall of Heisei 20, the warehouse function moved to the newly built warehouse.
In the town, we aim to preserve the warehouse group after relocation as a historical building and to reuse it as a means of revitalizing the community.
In addition, we will explore how to utilize the townspeople and tourists to gather and bustle in this place again as it was when we crowded as a gathering place once, taking advantage of the convenience of the location adjacent to the station and station hot springs "Kirara no yu" .
ニセコ中央倉庫群民間活力導入による運営事業者(指定管理者)の募集
As a facility that provides a place for people to relax and feel free to interact with townspeople, tourists and visitors, while also improving the lifestyle and culture of townspeople, promoting health and well-being, and promoting regional development in Niseko Town In order to utilize the Niseko Central Warehouse Group as a facility contributing to the revitalization of industry, we are recruiting operators (operating bodies, designated managers).

We are looking for use / management plans of facilities with ingenuity based on application guidelines such as the following use conditions.

For details, please check the following and application guidelines.
​

○ Target facility
No. 1 warehouse, old starch factory, square
○ Contents of usage management plan
Please plan to meet the following (1) - (7).
(1) Use and operation business plan that contributes to industrial promotion in Niseko Town
(2) Making use of the local employment · Operation It is a business plan
(3) A plan that promotes immigration and settlement to Niseko Town, has the function of revitalizing the town, seizing the activities of volunteers and village supporters, and having a function to coordinate the activities.
(4) To be a use and operation project plan that contributes to the local community
(5) To establish a cooperative framework with warehouse groups and surrounding enterprises and plan to focus on that adjustment
(6) Other use / management plan that contributes to improvement of residents' services
(7) To be a use / management business plan that considers basic design, preparation support design, implementation design, open space design, operation plan, and landscape guidelines
○期間
令和4年4月1日から3年間
○日程
(1)募集の開始:令和3年11月30日(火)
(2)質問書受付期間:令和3年11月30日(火)から令和3年12月14日(火)
(3)応募者に対する説明:令和3年11月30日(火)以降、必要に応じて随時(ニセコ町役場企画環境課)
(4)提出期限:令和3年12月30日(木)
(5)運営事業者の選定:令和4年1月中を予定
(6)運営事業者と町が契約を締結(議会による議決後):令和4年3月中旬ごろを予定
○ Eligibility
Corporation, other conditions equipped (※ Please check with application guidelines)
○ Application documents
様式第1号~第5号(上記、様式一式よりダウンロード可能)
Other related materials as necessary
○ Submission method
令和3年12月30日(木)まで
From 8: 30 to 17: 15
Please bring the following "inquiries" by bringing or mailing etc.
1 copy original, 1 duplicate copies 2 copies
The standard of the documents to be submitted is A4 version vertical (excluding goods of imitation, illustration etc)
○ Receipt and response of questionnaire
The question is made according to Form No. 6 (below, downloadable from the set of styles).
受付期間は、令和3年11月30日(火)から令和3年12月14日(火)
We will reply at any time. Also, it will be used for browsing.
→質問書の提出はありませんでした
○ Inquiries
〒048-1595 虻田郡ニセコ町字富士見55番地
Niseko Town Planning and Environment Section, Self-Government and Creation Section (Niseko Town Hall 1F)
担当:自治創生係長 川埜 満寿夫
不在時:自治創生係 小西 悠貴
Phone: 0136-44-2121
FAX: 0136-44-3500
E-mail address: jichi ● town.niseko.lg.jp ※ Convert to ● at mark 
Niseko Central Warehouse Group The recruitment results of candidate operators (designated managers) and selection of candidates by introducing private vigor
 ニセコ中央倉庫群民間活力導入による運営事業者(指定管理者)の募集を行った結果と応募事業者から選定委員会による選定結果に基づき、候補者として選定した事業者について、こちらで公表します。

  応募事業者数:2社
  候補者として選定した事業者:株式会社 住まいるニセコ
Concept of reuse of warehouse group
Old starch factory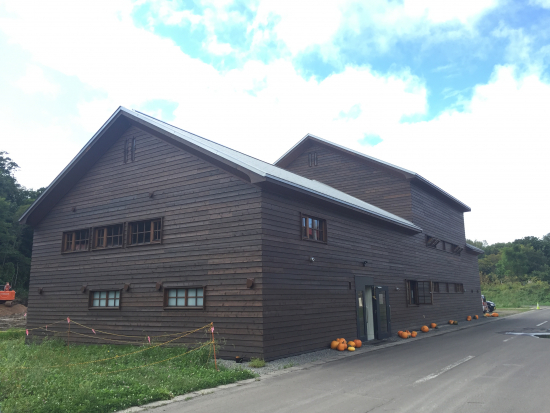 Old starch factory
It is a core facility of the warehouse group by utilizing it for exchange halls, galleries, cafes, shops of special products.
There is also a children's space and a nursing room that can be used with small children.
In addition to a free wifi environment, this facility also provides a telework environment in one room and serves as a base for using telework.
No.1 Warehouse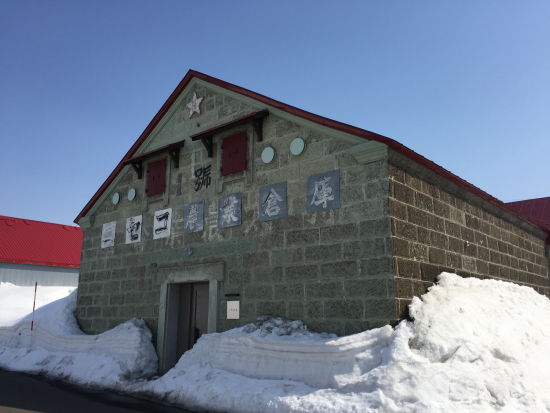 No.1 Warehouse
Utilizing the exterior appearance of the stone finish and the characteristic cabin building (roof framework), it is utilized for concerts and lectures.
Telework can also be used, video verification using large monitors, and group work.
No. 2 warehouse
Komori Ski Manufacturing Co., Ltd. uses it as a workplace / shop as a private vigorous introduction to effectively utilize the central warehouse group.
New fertilizer warehouse
Nisekobas Co., Ltd. uses it as a company office as a private vigorous introduction to effectively utilize the central warehouse group.
No. 12 warehouse
As a private vigorous introduction to effectively utilize the central warehouse group, Lion Adventure Co., Ltd. uses it as a store and warehouse.
No. 13 warehouse
As the deterioration of the building is advanced, it is used as a warehouse.
Central warehouse group guidelines
As part of effective use of the central warehouse group, we are trying to introduce private vitality.
Currently, we are reusing 2 warehouses, 12 warehouses, fertilizer new warehouse by introducing private vigor.
In addition, in introducing the vitality of the private sector, in the future, when private companies repair existing warehouses or construct new ones on the premises of the warehouse group, they will utilize the central warehouse group while preserving the landscape as a historic building. To this end, the town has established the " Niseko Town Central Warehouse Group Landscape Guidelines".
Niseko Central Warehouse Group Home Page · Telework
At Niseko Central Warehouse Group, it is now possible to use various facilities such as teleworking facilities, using it as a trial satellite office, and teleworking by using free Wi-Fi in free space.
For details, please visit this HP
Efforts to promote telework use in central warehouses
Promote the use of telework in the central warehouse group, so that various people can gather and enhance the function as a new exchange base where exchanges including the townspeople are planned, and various ways of working are put into practice The following initiatives are being implemented.

・ Review of facility usage charges (charges can be set according to long-term usage conditions)

・ Conclude long-term use contracts with companies in Tokyo and start long-term use

・ Start monthly use in adjacent properties that can be used when using telework

・ Concluded agreement with private companies to promote use
Concluded cooperation agreement with a company that actually practiced telework in the central warehouse group
→ Started provision of information on central warehouses to members of companies that have signed agreements as an initiative based on the agreement

・ Join a council established to promote nationwide dissemination of work

・ Introduction of experiences of teleworking companies on the central warehouse group homepage
Inquiries regarding information on this page
Planning and Environment Division Autonomy Creation Division

TEL:

0136-44-2121

FAX:

0136-44-3500