Nakata Yoshiko Lute Solo Concert
Summer Night's Dream Shakespeare's Lute Music
You will enjoy the renaissance music about 400 years ago from now, played by the European old instrument lute.
A fashionable world of Shakespeare, Queen Elizabeth's favorite song, a song for the peace of mind that goes to sleep, etc. There is a strange world spread out of nostalgic ... something to listen to for the first time.
Do you not experience the gentle tone and soft sound of lute?
Naiko Saita Seiko Nagata
Graduated from International Christian University, completed the Chorus Course at the Strasbourg National Conservatory, France. Active as a lute soloist and bass player.
We are developing salon concerts and events with talks, recital music concerts, etc.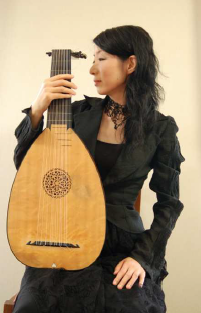 Naiko Saita Seiko Nagata
Flyer
Schedule

Saturday, July 23, 2016
Open at 12:30
13: 00 opening
Venue

Two seco town · Arisima memorial hall art hall
Price

Permanent exhibition viewing fee only
---
Arishima Memorial Hall
〒048-1531 57 Arishima, Niseko Town Abuta-gun, Hokkaido
電話番号:0136-44-3245
FAX番号:0136-55-8484
Inquiries regarding information on this page
Niseko Town Hall

TEL:

0136-44-2121

FAX:

0136-44-3500