About the website
About multilingualization function
On the official Niseko town page, we have added multilingualization function from April, 2018 (2018). With this, basically all pages can be translated into English, Chinese, Korean instantly, so please use by all means.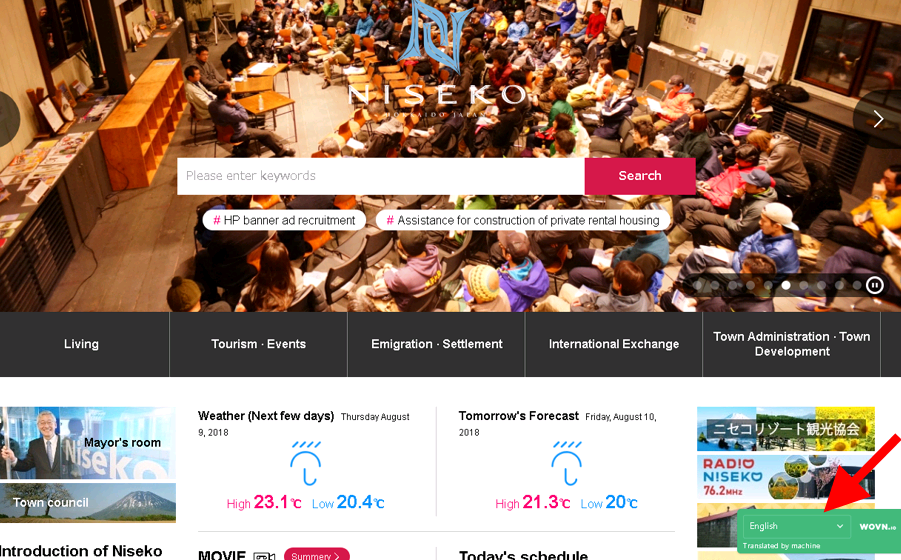 Please hit the mouse on 'Translated by machine' (WOVN.io) on the lower right of screen and select pull down.
(Note that the service "WOVN.io" has limitations on the number of translated characters per month, some of which may not be translated.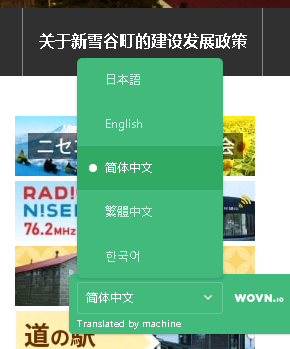 Click the pull down at the bottom right! ! !
About access number
April 2018 Comparison of previous year after homepage renewal
 
2017.4.1-2018.3.31
2018.4.1-2019.3.31
Progress rate
Access count
326,620
356,105
109%
Page views
806,093
968,428
120%
Average session time
2 minutes 04 seconds
1 minute 58 seconds
106%
user
日本
209,058
207,717
99%
USA
1,401
3,813
272%
Korea
428
3,292
769%
Taiwan
868
1,867
215%
Hong Kong
871
1,879
216%
China
488
904
185%
Australia
379
871
230%
Singapore
350
787
225%
Thailand
176
441
251%
Partial modification which can not be done by general machine translation became possible.
In Google Translate, it was "landing type" that does not hit searching overseas sites in the English-speaking country, but translates after coming to the site, but with this function you can also hit on searching overseas sites.
In Mainland China, Google and other search sites may not be available, but you can also hit on search sites in China.
Inquiries regarding information on this page
Planning & Environment Division Public Relations Hearing Association

TEL:

0136-44-2121

FAX:

0136-44-3500