Introduction and selling points of Niseko Town
Agriculture in Niseko Town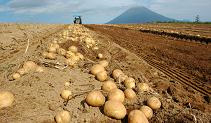 The food is delicious! ~ Niseko brand in the whole country for now ~
 約150戸の農家が、2,200haの田畑から26億円弱を生産。
Crops to be harvested vary depending on the warmth of the agricultural period due to the inland climate, topography, variety of fields, etc.
The main crops are potato, rice, melon, asparagus, tomato, lily roots and so on. In particular, potatoes, melons, asparagus are famous for its good quality and taste.
 農業振興にあたっては、ニセコの特色を生かし、収益性の向上、クリーン農業の推進、直売組織への支援などによる農業活性化などを進めている。
 また、農業・観光・商工などそれぞれの産業が持つ力を連携させることで、地域経済を循環させるため、イベントなど様々な取り組みを行っている。
Sightseeing and landscape of Niseko Town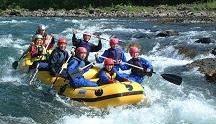 Niseko is fun! it's beautiful! ~ Niseko Town as an International Resort ~
The Niseko area is designated as a national park, a national park, a year-round sightseeing resort area blessed with the natural scenery every season.
In the summer, experienced outdoor sports such as mountaineering, canoeing, rafting and the like, winter sports in the winter sports are thriving in the winter with world-class snow quality and large-scale ski resort.
In addition to the many distribution of hot springs with various spring quality, accommodation facilities such as hotels and individual pensions are enriched.
In 2003, the tourism association became a stock company for the first time in the whole country, and Niseko Resort Tourism Association Inc. was established. As a result, not only sightseeing information but also aggressive and flexible product development and business development are carried out, selling airline tickets and traveling business · agency business is also done.
The "Niseko Town Landscape Ordinance" was also enforced in 2004, and the landscape is protected by the participation of residents.
Niseko Town Culture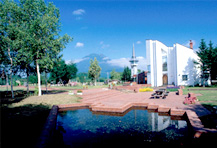 Cultural assets are also attractive!
The Arishima area located at the base of Mt. Yotei is an area known for the literary writer Takeshi Arishima of the Taisho era released free farms farmed by peasants for peasants. The spirit of "Mutual aid" which is the remains of Takeo's root is still rooted in the land of Niseko.
 有島武郎生誕100年を記念し昭和53年、有島農場の跡地に「有島記念館」が完成。ニセコ地域文化の発信地として、今も多く人々が訪れている。
The four seasons of Niseko
Due to the inland climate of the hilly basin, the average temperature may reach around 6.3 ° C and the winter's deepest snow cover may reach 2 m. In Niseko surrounded by spectacular nature, you can enjoy the seasonal scenery like Hokkaido.
Niseko Town administration (town development)
Niseko Town Basic Regulations of Community Development
The first nationwide self-government ordinance that was enforced in 2001. It is the basis of town planning for "information sharing" and "participation of residents", and is said to be a common rule and a constitution of the town. According to a survey conducted by the Cabinet Office in 2004, Niseko Town was ranked as the number one municipal government to refer to.
"Kira Kaido" (awarded the National Urban Landscape Award in Heisei 14)
Kira Kaido
Road 66 that runs through the city of Niseko, which was constructed when the Niseko Bridge was started. It is also said to be the beginning of Niseko Town residents' participation in the so-called hardware business. Residents along the line organized a council to set local landscape standards. The townspeople are still planting and managing flower beds.
Inquiries regarding information on this page
Planning and Environment Division Autonomy Creation Division

TEL:

0136-44-2121

FAX:

0136-44-3500