Shojima Seiichiro Botanical Exhibition "Flower Picture Book to the North"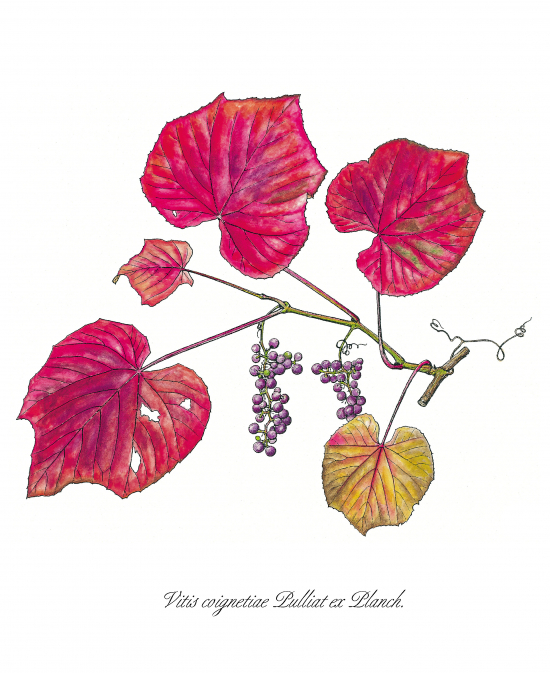 Shojima Seiichiro Botanical Exhibition "Flower Picture Book to the North"
Botanical art (botanical art) has developed to put it in the books necessary for distinguishing plants. Therefore, it is necessary to precisely observe the target plant and draw accurately without adding the author's exaggeration. There are also rules such as depicting in real size and making the background white. However, despite such restrictions, attracted by the beauty that lives there, recently in Japan, lovers who draw botanical drawings are starting to increase.

Mr. Koichiro Samejima is interested in plants from the influence of school teachers when he was a boy, and starts sketching of plants. And I went to Hokkaido University to research vegetation virtually and I have drawn many plants living in Hokkaido until now. This exhibition introduces Mr. Samejima's 110 botanical collections, which are stored in Takigawa City Art Natural History Museum.
After watching Mr. Samejima's botanical painting, please go out and touch the "grass", "flower", "wood" living around the Arisima Memorial Museum surrounded by rich nature. At that time, surely, everyone knows that there is a name in what I had thought of as an unnamed plant and that there is beauty every season. And from now on, even the way we always casually walking is filled with encounters with plants that are rooted in it, there is a different way of looking at the landscape and one more fun in daily life Is it not?
Shojima Shoichiro bio
Born in Tokyo in 1926 (now · Tokyo). When I was young I moved to Sapporo. In 1950, graduated from Botany Department of Hokkaido University Faculty of Science. After working as an assistant at the same university, I went to the Forestry Agency in 1956 and worked at the Hokkaido Branch Breeding Laboratory at the Agriculture Forestry Forest Experiment Station. He worked as a manager of the Breeding Research Team, and as Director of the Second Afforestation Department of the Afforestation Division, resigned in 1985. Presently oversees the "Natural Environment Laboratory" and gives lectures and writing activities on nature observation and protection of the natural environment.

The main book is "Enireiwo" (Hokkaido Terebi Broadcasting, 1974), "Grass and Tree" (1977, Hokkaido Shimbun), co-authored "Hokkaido Forest and Forest" (1979, same), co-authored "Mountains seen from Sapporo (1981, Hokkaido University Library Publishing Association), co-authored "Flower of New Edition Hokkaido" (1977, same), co-authored "Primordial Scientific Enlivendous Plant" (1987, same). In addition, we have published a photograph collection "Northern Forestry Cover Photo Gallery" (Northern Forestry Association) in 1999, 2008, 2013, handling the cover photo of the magazine "Northern Forestry" and the essay accompanying it for a long time There.

"Picture book collection Hokuriku Kanaku" (1800 yen) containing works exhibited at this exhibition is also on sale well.
Posters and leaflets
Exhibition period

Saturday, June 20, 2015 - October 12 (Monday, holiday)
Venue

Arisima Memorial Museum Special Exhibition Room
Price

Viewable only with permanent exhibition fee
Access · Transportation Information
Arishima Memorial Hall
〒048-1531 57 Arishima, Niseko Town Abuta-gun, Hokkaido
電話番号:0136-44-3245
FAX番号:0136-55-8484
Inquiries regarding information on this page
Niseko Town Arishima Memorial Hall

TEL:

0136-44-3245

FAX:

0136-55-8484