Donation method (Donation from here!)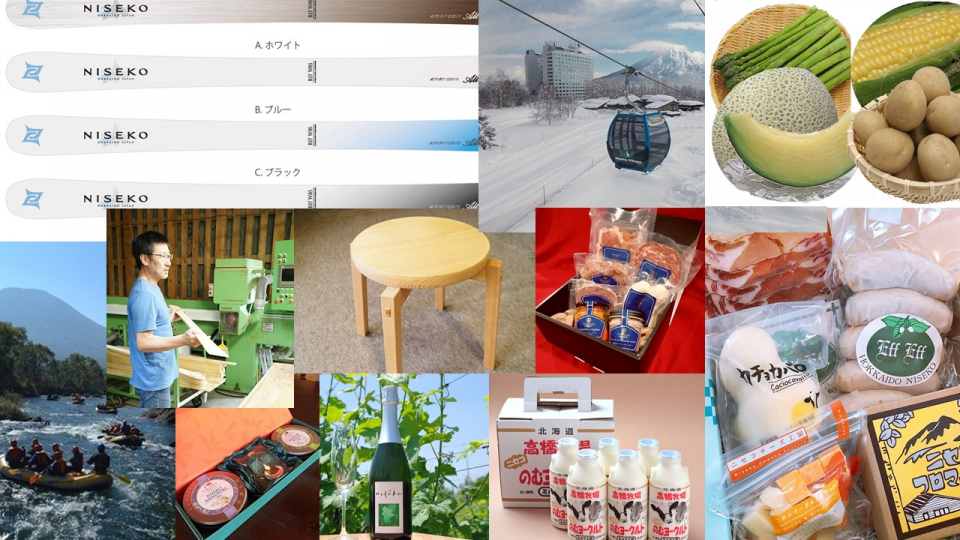 To those who donated, rare donor by Niseko town choice drinking yoghurt, special products such as organic wine by local winery, agricultural products, experience menu such as skiing and rafting, hot springs selection, ski workshop in Niseko town Limited original design We offer handmade items such as handmade skis and wood crafts, but there are slight items.
※Please be careful! !
The malicious site of my hometown tax payment is muddled.
Niseko Town's hometown tax payment donation application is done at the following site. (As of March 25, 2013)
· Furusato choice
Applications at sites other than the above are not made. If you feel suspicious, please check before entering your application etc. Please be careful of malicious scams.
When using credit card
If you use a credit card, please use the home registration choice "Furusato choice". You can also choose from the items of feeling here.
※ Based on the provisions of the Local Government Act Enforcement Ordinance Article 158, Paragraph 1, we have entrusted "Trust Bank Co., Ltd." with office work for applications and donation storage via the Internet.
※ Based on the provision of Article 2 of Section 2 of Local Government Act Enforcement Ordinance, Article 231, "Sapporo North Ocean Card" has been designated as the designated agent.
Payment by postal transfer
○ Application by postal or fax
Please use the following donation application form and apply. We will send you a list of postal transfer forms and feelings to those who applied.
<Mail> 47 0 Fujimi, Niseko Town, Abuta-gun, Hokkaido 048-1595 Niseko Town Office Directorate Planning Environment Section
<FAX> 0136-44-3500

○ Application by telephone
We will send you a donation application form and a postal transfer form to the address you called by phone.
<Phone> 0136-44-2121 (Planning and Environment Division, Corporate Planning Division)
Note: Personal information of those who applied for will be strictly handled in accordance with the Niseko Town Privacy Policy Ordinance.
Inquiries regarding information on this page
Planning & Environment Division, Business Planning Division

TEL:

0136-44-2121

FAX:

0136-44-3500