Arisima Memorial Hall Original Bunko "Arishima Takeo Niseko Trilogy Work"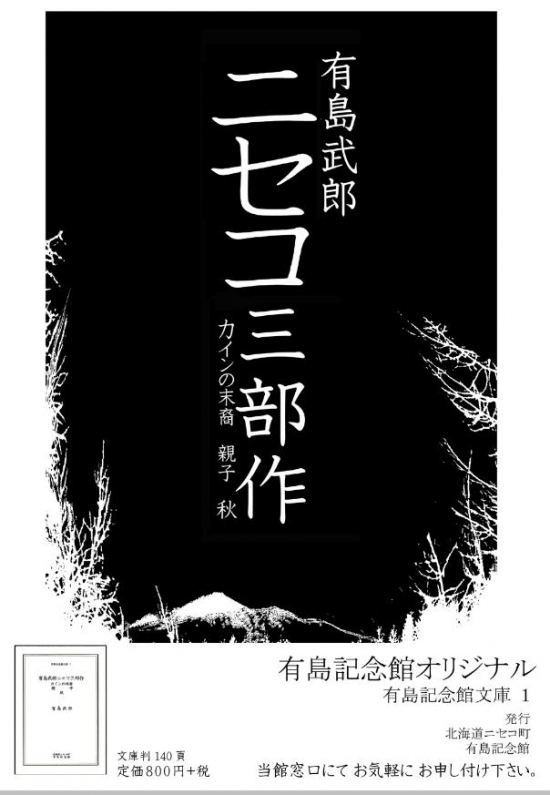 Appearance
B6 Paperback

price
800 yen including tax + tax (~ until March 31, Heisei 20)

Recording
"Descendant of Cain" "Parents" "Autumn"
 
In addition to "Cain's Descendants", which is now out of print as a masterpiece, and three works by Takeo Arishima called "Niseko Trilogy", set in Niseko Town(Karimura), in a compact book Was.

It is the original editing of the hotel which was kept readable, such as replacing it with a new pseudonym.
 
It is on sale well at Arishima Memorial Hall.
---
Arishima Memorial Hall
〒048-1531 57 Arishima, Niseko Town Abuta-gun, Hokkaido
電話番号:0136-44-3245
FAX番号:0136-55-8484
Inquiries regarding information on this page
Niseko Town Arishima Memorial Hall

TEL:

0136-44-3245

FAX:

0136-55-8484