Siriya Museum Road Exhibition Hanabusa
Do you like flowers?
Painting artists and Picasso also paint flowers.
Each expression is really colorful.
Why do not you try "flower sanpo" while going around the five houses.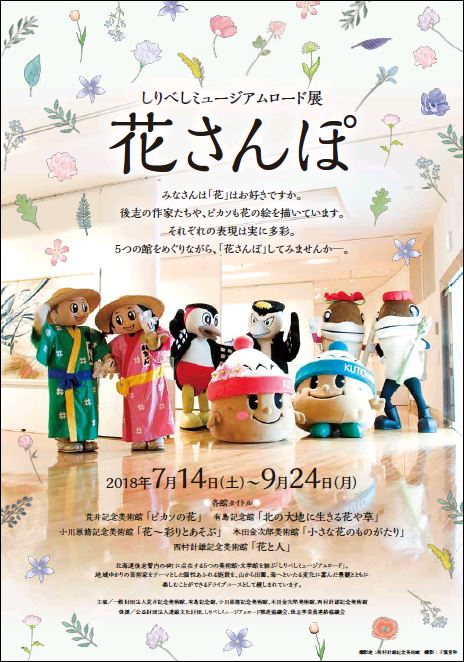 For details, please see the flyer from the following link
Flyer
A session
July 14 (Sat) to September 24 (Monday), 2018
Related business
Siriribe Museum Road Concert
Reward during the exhibition
Admission fee mutual discount
During the exhibition, if you present one of the tickets at one of the five buildings, you can view it at the group discounted rate.
Stamp Rally
Joint exhibition Tour around 5 houses, and devote local products and original goods!
Everyone in the 5th place gets a "finished souvenir" on the spot!
In addition, we will give "MR original goods (5 people)" or "5-store goods set (5 people)" by lottery.
Venue
Arisima Memorial Museum Special Exhibition Room
Admission fee
Viewable only with permanent exhibition fee
Permanent Exhibition Fee (Admission Fee) / General 500 Yen (Groups: 10 or More: 400 Yen) High School Student: 100 Yen
※ junior high school students following and 65 years of age or older of Niseko Town people is free
Annual passport (valid for 1 year): Adult: 800 yen High school student 200 yen
* If you present one ticket voucher of 5 pavilion, you can view it at group discount rate.
Inquiries regarding information on this page
Niseko Town Board of Education

TEL:

0136-44-2034

FAX:

0136-44-1666