We carry out town seminar study session!
(Application required) Events / Events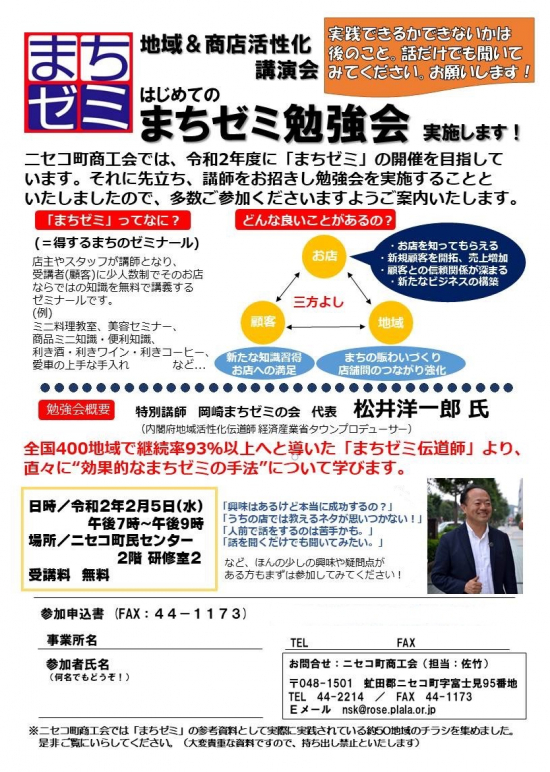 We will hold a "Town Seminar Study Session" at the townsman center from 19:00 on February 5!
With "town seminar," shopkeeper and staff of local store become lecturer,
Lectures on knowledge and profitable information that can be transmitted only at that shop for free
It is a seminar!
Examples) Mini cooking classes, beauty seminars, product knowledge, life hacks, tasting, tasting wine, tasting coffee, car care, etc.
By conducting "town seminars", not only can the quality of life be improved,
Get to know local shops, come to the shops
You can expect a synergistic effect.
To perform such a "town seminar" in Niseko Town,
Preacher of town seminar
"
Yoichiro Matsui
We will invite you to hold a study session to conduct an effective town seminar.
Even in such a business, there should be hints and gains in the future!
For more information, please contact Niseko Town Chamber of Commerce and Industry.
電話 0136-44-2214
We look forward to your participation.
Inquiries regarding information on this page
Planning & Environment Division Public Relations Hearing Association

TEL:

0136-44-2121

FAX:

0136-44-3500