Please use! Niseko Central Warehouse Group
The Niseko Central Warehouse Group has renewed the warehouse group, which is an industrial heritage in the early Showa era, and operates it as a new exchange base for the town.
You can use the following to become an exchange facility that many people use.
It is a facility that everyone can use freely except for the paid rental hall at events. Please feel free to visit us.

○ Free space (free space, food and drink are also available, free wifi, tea party with friends, etc.)
○ Select shop (local designer products, Niseko high school student development room spray, and other original products are also being developed)
○ Cafe (topical tapioca drink and Niseko potato 3
Seeds of french fries etc)
○ Kids space (adjacent to cafe space, simple nursing room, diaper changing room in the toilet, small children welcome)
○ Lawn open space (you can run around, enjoy lying down)
○ Public viewing (we carry out at any time in big sports events)
○ Rental building (large medium and small space available for events and search activities ※ Paying)
○ Telework use (satellite office available ※ Pay, work in a comfortable space for exclusive use)

Specifically, please see SNS and HP of Niseko Central Warehouse Group.
In addition, we introduce in public information Niseko 2019.7 month issue.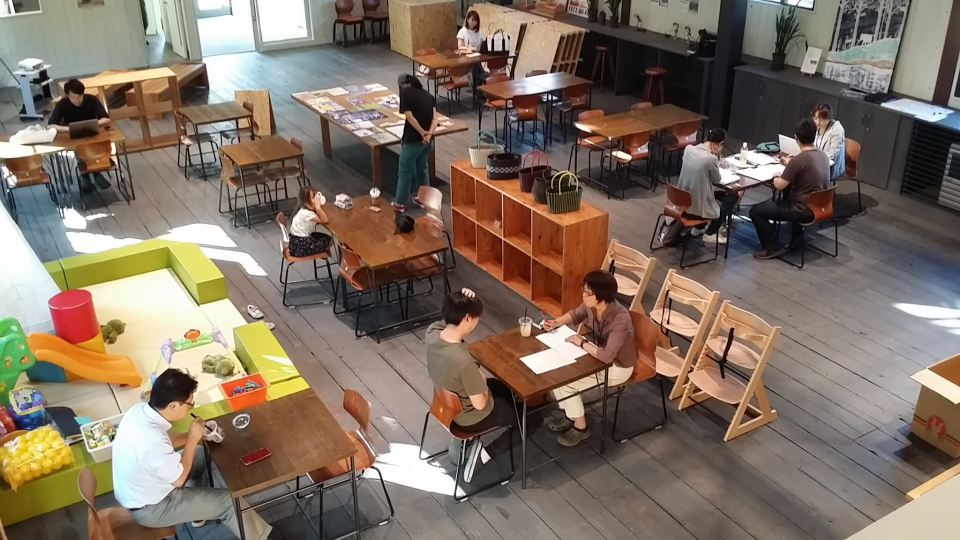 The Niseko Central Warehouse Group will continue to hold its own events and special screening events for the full-length Niseko Town location movie "Single mom Friendly Family".


※ The Niseko Central Warehouse Group operates by utilizing the flexible planning power, wisdom and know-how of the private sector by the designated manager system.
In addition, regional revitalization cooperation corps are added to the management team, and we are promoting management that also incorporates the experience, external perspectives, and ideas from the past.


Inquiry: Niseko Central Warehouse Group Former Starch Factory
Address: 60-2, Niseko Town
      電話:0136-55-5538
Inquiries regarding information on this page
Planning and Environment Division Autonomy Creation Division

TEL:

0136-44-2121

FAX:

0136-44-3500