Katsuno-kun, 12th in the World at Ski FWT Competition Junior Division
Recently, Tensho-kun Katsuno (resident of Niseko Town) visited the mayor's office to report after finishing the FWT (Freeride World Tour) tournament in Europe for about one month. The FWT tournament is the world's No. 1 freeride tour that slides on pristine terrain and competes for technique and style.

Katsuno-kun was 8th in the world in the championship tournament among the 4 junior divisions in the 2019 season held in 6 countries in Europe, and 12th in the world in the 4th competition.

This spring, Katsuno just graduated from high school. The year of the challenge began with the aim of becoming a professional skier.
Katsuno-kun's future activity is expected to be more and more.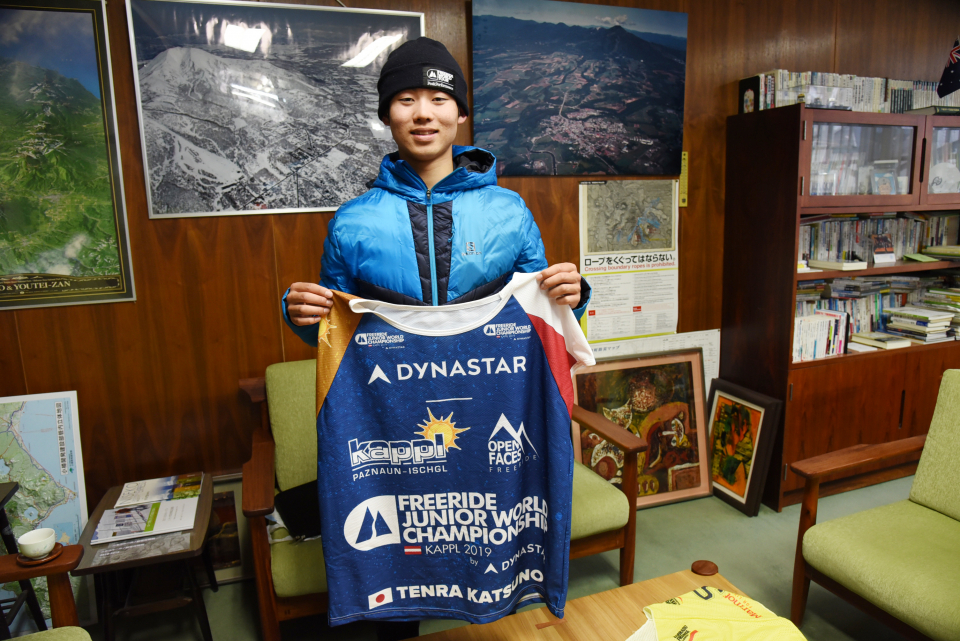 Inquiries regarding information on this page
Niseko Town Hall

TEL:

0136-44-2121

FAX:

0136-44-3500