Scenic Night 2019 & Yakinik Knight held!
(No application required) Sightseeing / Events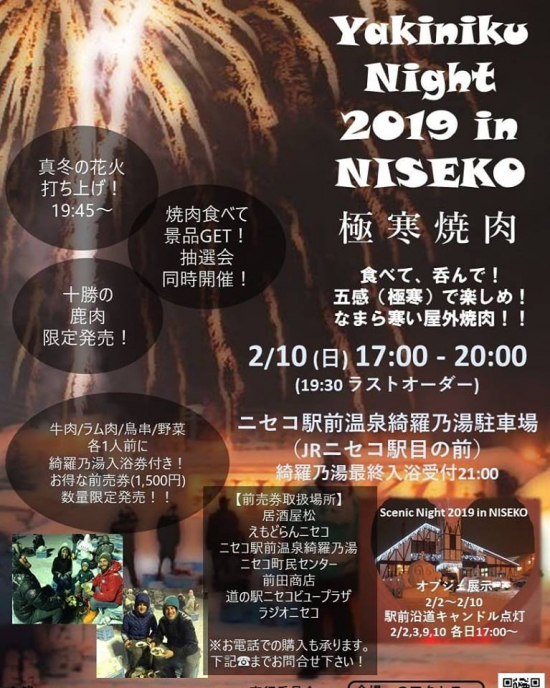 From Saturday, February 2nd 2019 to Sunday 10th (Sun)
Niseko Ekimae hot springs in the vicinity of Kurenohu
Niseko's winter event "Scenic Night" will be held!
Events
Exhibition of snow objects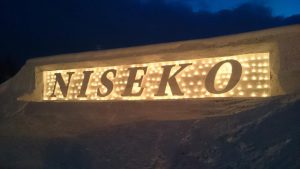 Please take a look at the snow statues that everyone in the city has made!
Duration: Every day during the holding period
Candles lit
The candle lights from 17 o'clock on February 2, 3, 9, 10 ☆
The front desk in the station will be a different view from usual.
Scenic Yakinik Knight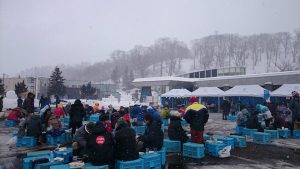 "Scenic yakinik night" which enjoys outside barbecue in the winter and enjoys the winter and taste of Niseko.
"Namara" Let's experience the winter and taste of Niseko in the cold outdoors!
Date and time: February 10 (Sun)From 17 o'clock to 20 o'clock (last order at 19:30)
Advance ticket: 1,500 yenMeat (beef, lamb meat, bird skewers) and each vegetable
- Includes Niseko Ekimae hot spring Kureunoh bathing ticket (1 sheet).
Advance ticket sale store:Tavern pine, Niseko N Emodora, Niseko Station Onsen fine clothes乃湯, Niseko Town people Center, Maeda shops, Road Station Niseko View Plaza, radio Niseko
-You can purchase from the phone too!Please contact the secretariat.
Participation on the day:You can purchase food at the venue! (Please pardon when sold out)
50 fireworks launched
From 19:45 on the Yakinik Knight, there are 50 fireworks! !
Sponsorship
Scenic Yakiniku Night 2018 in Niseko Executive Committee
Inquiries Niseko Resort Tourist Association (Scenic Yakiniku Night 2018 in Niseko Executive Committee Secretariat)
電話 0136-44-2468
Inquiries regarding information on this page
Niseko Town Hall

TEL:

0136-44-2121

FAX:

0136-44-3500
Industry and Tourism Division

TEL:

0136-44-2121

FAX:

0136-44-3500