【August 5】 Notice of Gokura Onsen - Kutchan Traffic Regulation by Event
Sightseeing and event information
On August 5th (Sunday), the 9th Niseko HANAZONO Hill Climb bicycle event will be held.
Along with that, Niseko TownPass from Gokura Onsen to KutchanRoad Route 58Please note that traffic regulations are carried out as follows.

Place: Road 58 No. Kutchan Niseko Line (From Goshiki Hot Spring Information Center to Kutchan-cho Asahidori)
Hours: 10 am - 1:30 pm

Also, please note that the goal point of the event is the Goshiki hot spring information center, and congestion of cars and people is expected, so we are very sorry.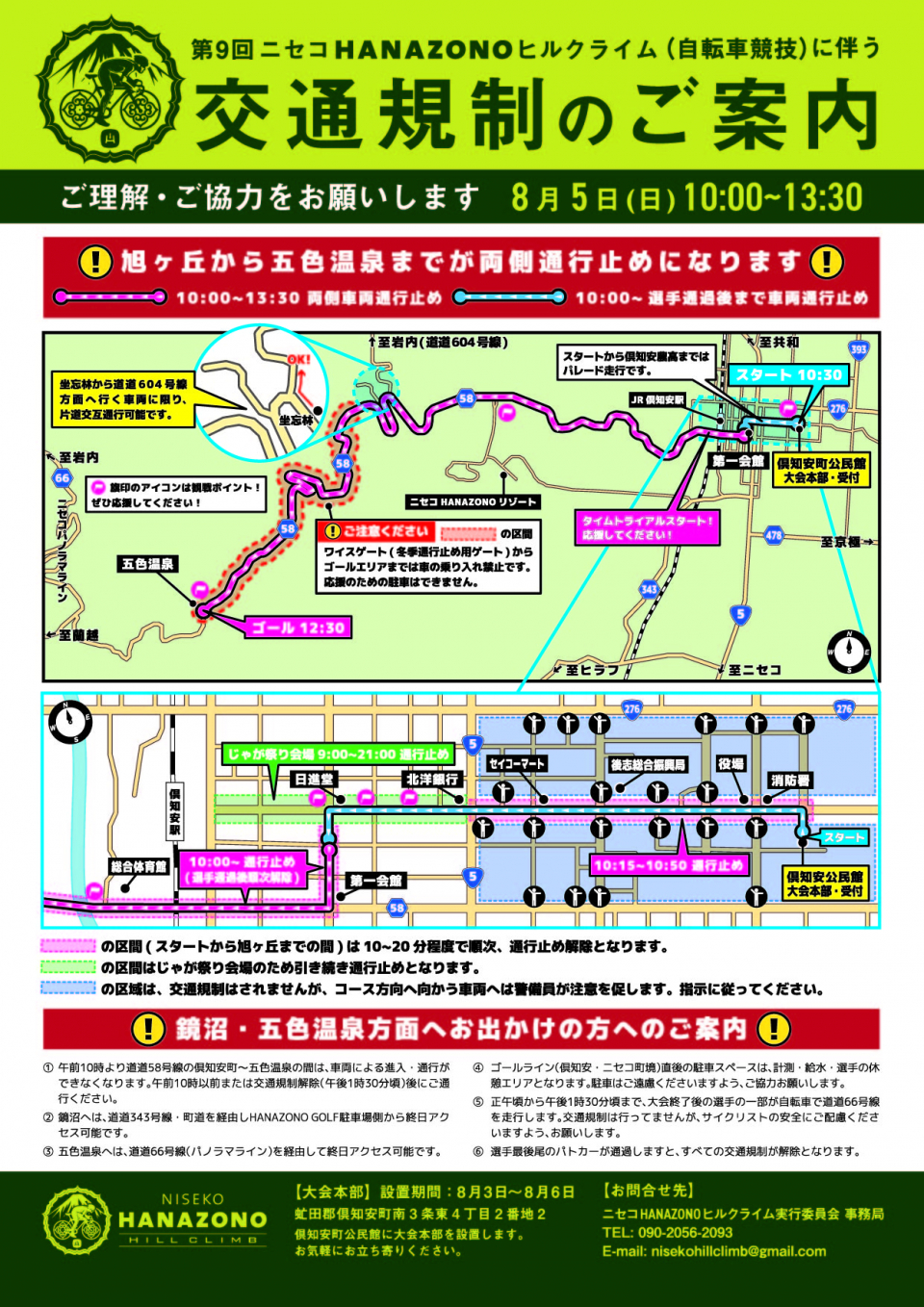 Inquiries concerning traffic restrictions and events
Niseko HANAZONO Hill Climb Executive Committee Secretariat
電 話: 090-2056-2093
メール: nisekohillclimb@gmail.com

Convention headquarters (installation period August 3 to August 6)
Place: Kutchan Town Community Center (Kutchan-cho Minami 3 Azuma 4 - chome 2 2)
Inquiries regarding information on this page
商工観光課商工観光係

TEL:

0136-44-2121

FAX:

0136-44-3500