Full-length Niseko Town location movie "single mom friendly family." Screened in Otaru!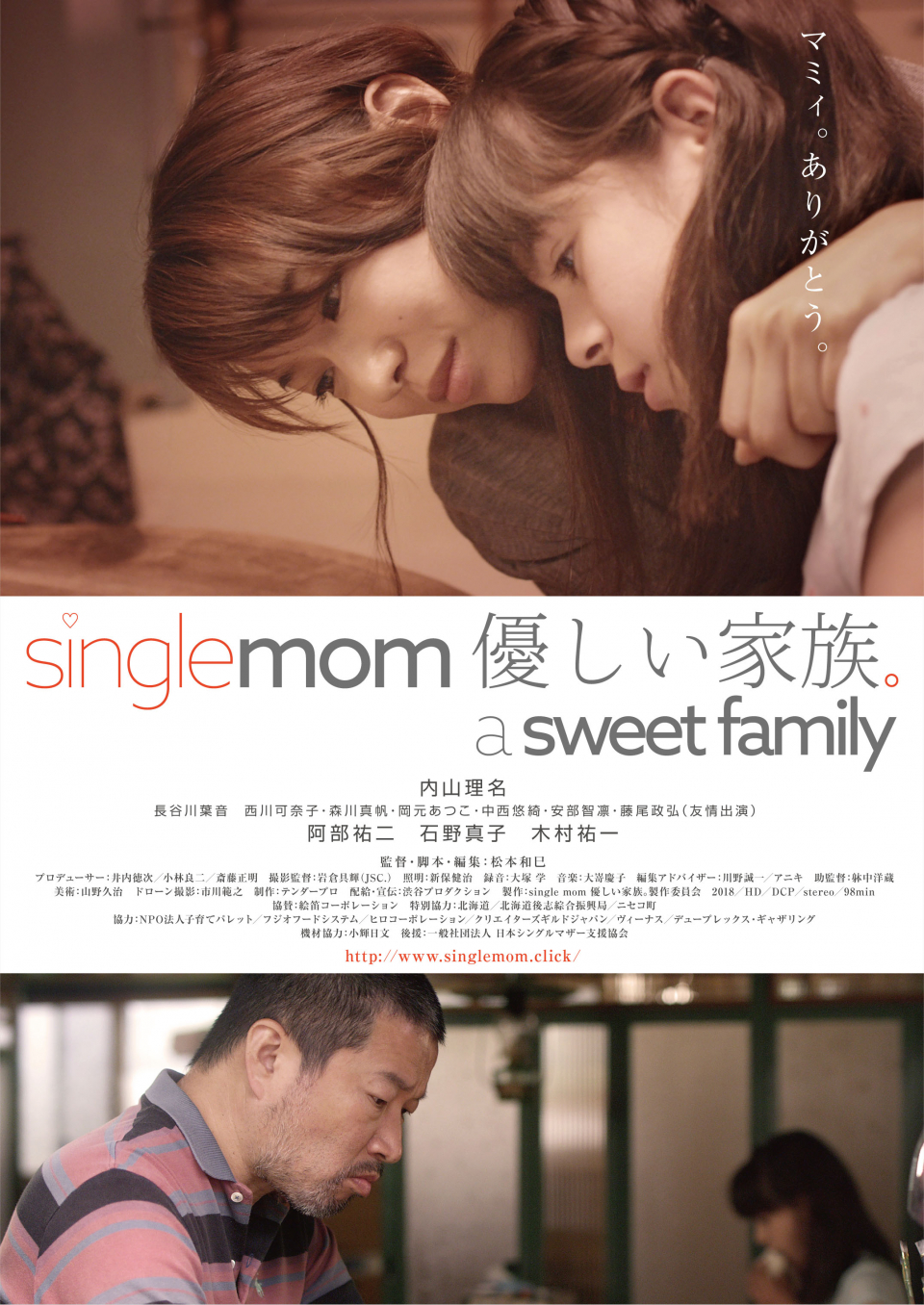 Last year, a lot of Niseko Town while the cooperation to everyone of the people, full-length Niseko Town in the captured movie "single mom friendly family." Is, starting with the country successively published the Human Trust Cinema Yurakucho than October 6, 2018 Has been decided.
From Friday, December 7th, screening will be started at Ion Cinema Otaru!
Set in the wonderful scenery of Niseko Town the story of the reality and hope of a single mother will be delivered nationwide with beautiful images.
In addition, some of the proceeds are devoted to support single mothers, and they are also trying as a new social contribution type movie.
Please come and visit the cinema everyone!
"Singlemom friendly family."
· Director · Screenplay · Edit Kazumi Matsumoto
· Starring Uchiyama Rina
And performed by Yuichi Kimura, Mako Ishino, Yuji Abe, Niseko Town well everyone of the people
·Release
December 7, 2018 (Fri) ~ Ion Cinema Otaru
Inquiries regarding information on this page
Planning & Environment Division, Business Planning Division

TEL:

0136-44-2121

FAX:

0136-44-3500