Niseko Tourism Sphere Satisfaction Survey · Tourism Area Development Manager Activity Report Meeting
Sightseeing and event information
Tourists in the Niseko area where more than 4 million people visit each year
"What do you think of Niseko?"
"How much money do you use?"
"Is the repeater increasing?"
I will explain about.

We will also report on the activities of the tourism area creation manager in the Niseko tourism area.

Date and time: May 22 (Tue) Heisei 20 - 30 -
Location:Niseko Town residents Center Small Hall



※ Anyone can participate freely without requiring participation application.
Please come to the venue directly on the day.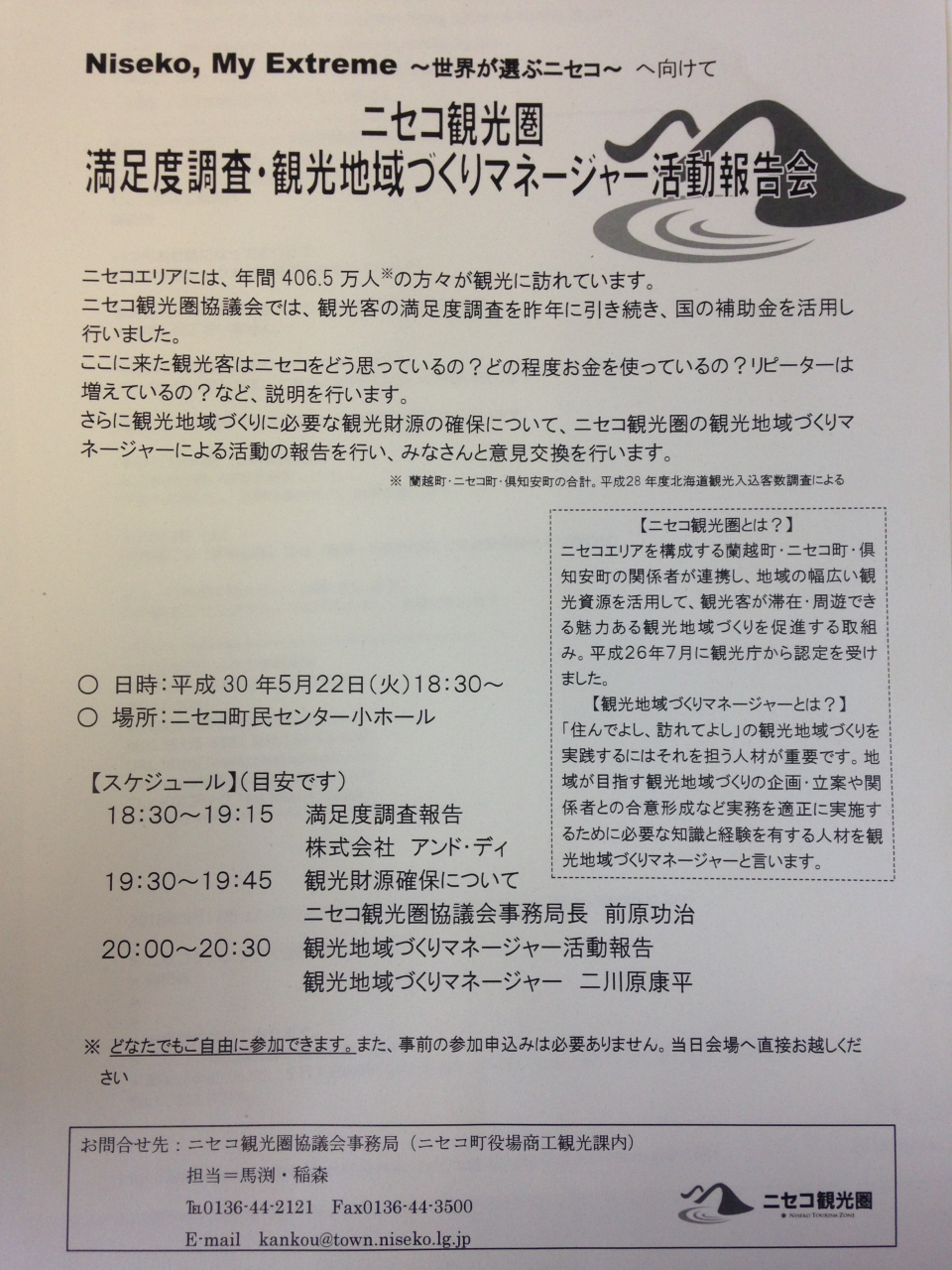 Inquiries regarding information on this page
Commerce and Tourism Division Commerce and Tourism Section

TEL:

0136-44-2121

FAX:

0136-44-3500