【Flower information】 Cherry blossoms at Sakuragaoka Park, cherry blossoms at the view point of hometown information
Niseko began to hear footsteps of spring as well.

At the "Sakuragaoka Park" in front of JR Niseko Station, a bamboo shoots buds and is ready for flowering. Ezoengoshaku begins to bloom quickly, and if the warm day continues, the day to dye one side to purple or pink is approaching as soon as time passes.
Why don't you come and visit Niseko Niseko Town for a little bit of Niseko's spring.
There are still snow and muddy on the walking street. Also, since branches of trees are also falling, sufficient attention is required at the feet, but as you walk through places other than the aisle, flowers that will bloom from now will collapse, so please be sure to walk the aisle.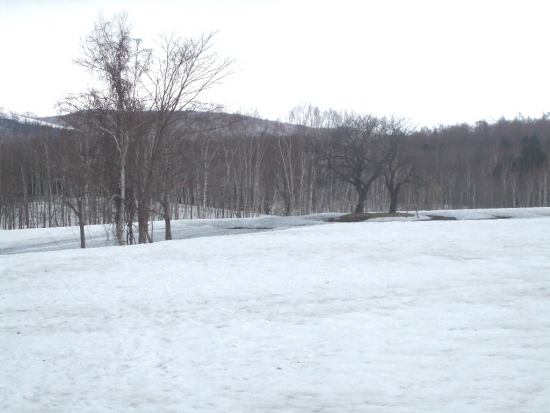 "Furusato view point" in the Soga area The two cherry trees still can not enter due to snow because the road on the front is still open for blooming.
Note: Currently cherry trees are on the brink of fallen trees due to high age and disease.
After snow melting, in order to restore the crane of the cherry tree in the town, improve the soil of the foundation, install the soil and protective fence etc.
I think that it will be slightly troublesome for tourists, but we appreciate your understanding and cooperation.
Station surrounding information
Self-roasted coffee, herbal tea, homemade sweets, specialty nupuri curry are recommended.
There is also a popular lunch menu at Italian Izakaya directly operated by local Oomichi farm.
There is also a large parking lot directly opposite the station, and after walking, it is recommended to relax tiredness slowly at the hot springs. Because you can purchase special products and souvenirs without using hot springs, please stop by all means.
Contact Us
For Niseko tourist information, please contact Niseko Resort Tourist Association.

Niseko Resort Tourist Association
電話番号:0136-44-2420
Inquiries regarding information on this page
Commerce and tourism department

TEL:

0136-44-2121

FAX:

0136-44-3500