Sky Bus Niseko is in operation! [Townspeople discount too! ! ]
(No application required) Sightseeing / Events
Operation period is from July 15th (Sat) to September 3rd (Sun), 2023
Why don't you feel the wind of Niseko on Sky Bus Niseko?
Please enjoy Niseko sightseeing in a different way this summer, while enjoying the scenery of Niseko that spreads out in front of you and the beautiful and majestic Mt. Yotei on a double-decker open-top bus.
The night bus also runs, so it's convenient to go to restaurants at night! (*Night-go service runs until 8/15)
For detailed information such as bus fares, timetables, and routes, please visit the Sky Bus Niseko website.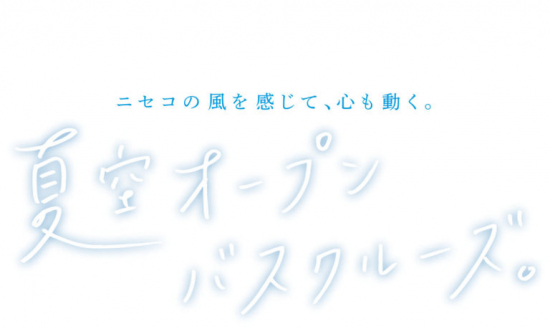 We have great townspeople discounts!
There is a special fare ticket for townspeople.
[Set of 3 coupon tickets]
Adults (Junior high school students and above) Regular 1,500 yen → Townspeople Discount 1,000 yen
Children Regular 750 yen → Townspeople Discount 500 yen
[Purchase place of townspeople discount ticket]
●JR Niseko Station, Road Station Niseko View Plaza
*Tickets must be purchased in advance before boarding.
*You will need to show your ID when purchasing.
[Inquiries about townspeople discount]
(株)ニセコリゾート観光協会 TEL 0136-44-2468

In addition to townspeople discounts, there are unlimited ride passes (1 day, 1 week, season free) and discounts for purchasing electronic tickets from the website. For details, please check the Sky Bus official website.
Photo courtesy of Hinomaru Motor Co., Ltd.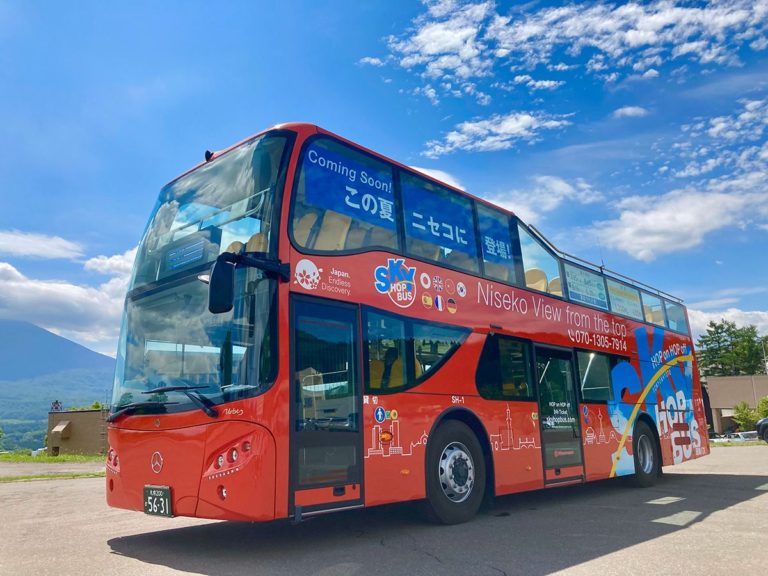 Inquiries regarding information on this page
Commerce and Tourism Division Commerce and Tourism Section

TEL:

0136-44-2121

FAX:

0136-44-3500