A painting of a future town that everyone thinks
Second Eco-Model City Action Plan Third Resident Information Session
I draw Niseko Town
In this briefing, we will discuss with you the current situation of the town and the future of Niseko Town, which has solved the issues, concerns, and anxiety.
The future Niseko Town you think of will be drawn in an easy-to-understand manner using a graphic record method instructor Makihara.
Outline of residents briefing session
Starting with the townspeople's workshop on July 13, 2018, the formulation of the second Eco-Model City action plan has begun.
Based on the opinion you received from the residents' briefing session in September and November, we are preparing drafts for the current plan.
This time, I would like to raise the picture I draw with everyone in the plan as the "vision" that Niseko Town aims for in the Eco-Model City Action Plan.
We look forward to the participation of townspeople who love Niseko Town.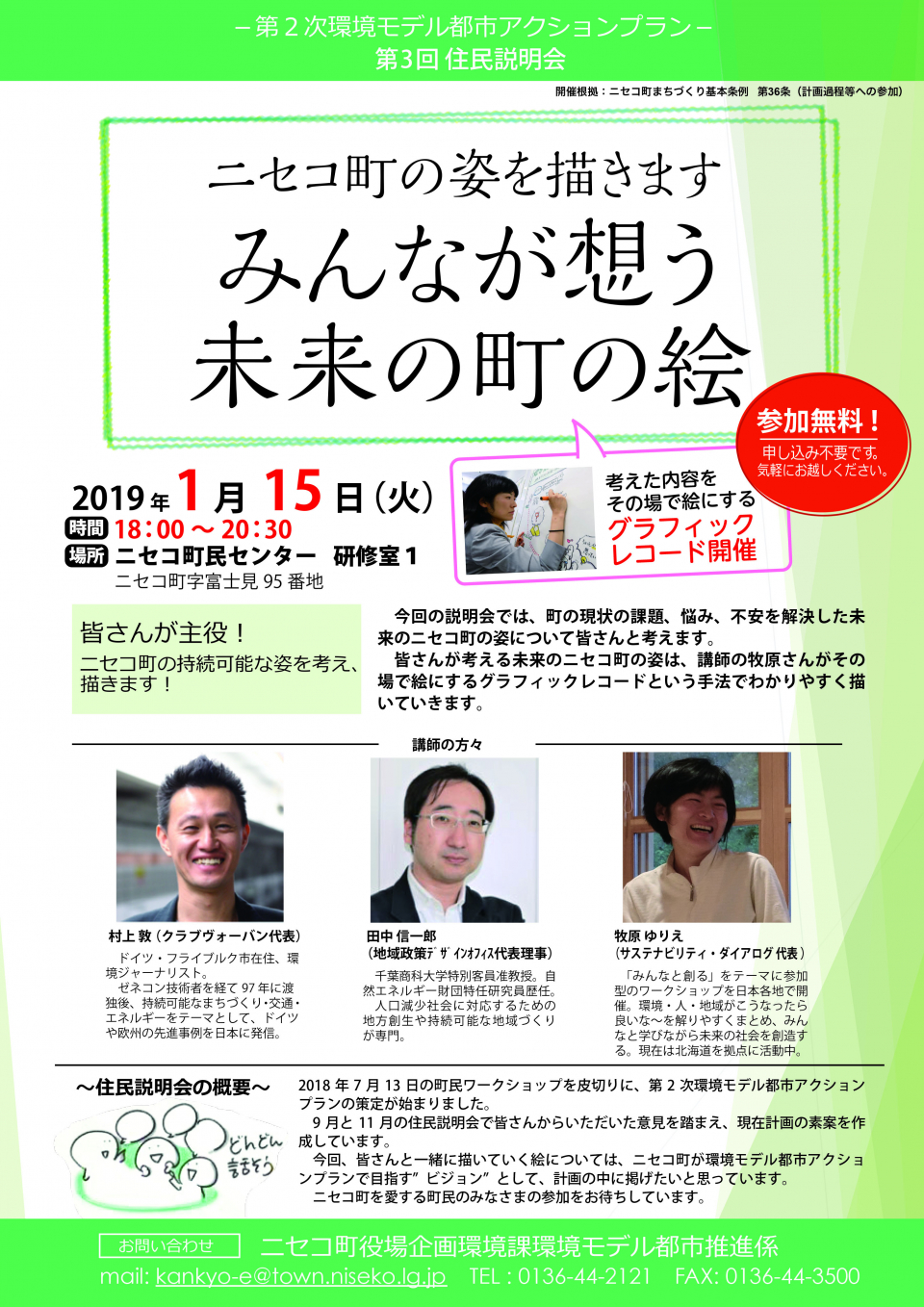 Flyer(PDF format: 767 KB)
Inquiries regarding information on this page
Planning Environment Division Eco-Model City Promotion Section

TEL:

0136-44-2121

FAX:

0136-44-3500