Reuse of the former site of Niseko Town"Old Arishima Suffolk Ranch" as a park space
For the site of the former Arijima Suffolk Ranch which is currently being used as a pasture harvest site, in order to enjoy the landscape and make it a park space loved by many people, we aimed at the town development lecture meeting and the residents of the townspeople in the Arima district While considering briefing sessions, I have repeated consideration.
This project is based on the fact that Niseko Town rents out land to individuals and corporations and uses it as a "private proposal / private operation type." Thing.
Please tell us your opinion
The former Arishima Suffolk Ranch was opened in the neighborhood of the Arishima Memorial Museum in 1982 and sheep had been grazing and rearing.
Currently it is maintained as a grassland landscape located in the foreground of Mt. Yotei.
Location: Near Arishima 109, Niseko Town Abuta-gun, Hokkaido
Area: Approximately 3.56 hectares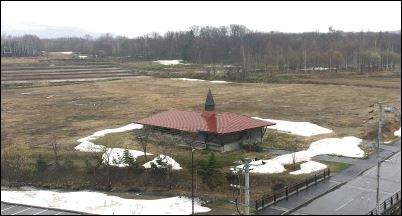 Opinion acceptance deadline: Thursday, May 31,
How to submit comments and where to submit
Please write your comments in texts Mail, Fax or directly. For details, please check the link below.
問い合わせ:ニセコ町教育委員会 町民学習課 [担当:佐藤](0136-44-2034)
Inquiries regarding information on this page
Niseko Town Arishima Memorial Hall

TEL:

0136-44-3245

FAX:

0136-55-8484