National Symposium on Water Resources Conservation, Niseko Town Hokkaido
▼ The image of the symposium and the voice of the participant is here.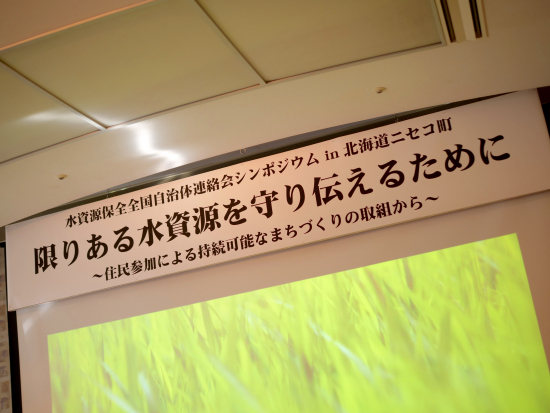 Under the recognition that local water resources are valuable assets of the area, we aim to conserve water resources and aim to construct an information network through collaboration of related local governments etc. so that they can be effectively utilized in the future, Heisei A water conservation nationwide local government liaison meeting was established in July 26.
This symposium organized by the Council held a symposium in Niseko on the theme "From sustainable town planning through community participation ~ to protect and limit limited water resources ~", 108 people participated in the symposium It was.
 
Schedule October 4th, Heisei 30 (Thur)
Venue Hilton Niseko Village
Name National Water Resources Conservation Symposium in Niseko Town Hokkaido
Organized Water Resource Conservation Nationwide Local Government Liaison Committee
Co-sponsored Hokkaido Niseko Town, Basic Act on Water Cycle, Follow-up Committee
Sponsoring Water System Reform Parliamentarians, Water Cycle Policy Headquarters, Ministry of Land, Infrastructure and Transport, Ministry of the Environment, Ministry of Agriculture, Forestry and Fisheries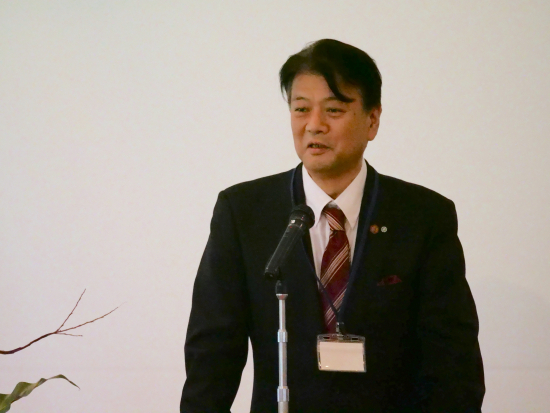 The symposium began with the opening declaration of Mayor Masuhara, Nichinan Town, Tottori Prefecture, Vice Chairman of the National Liaison Committee for Water Resources Conservation, and Mayor Sada City, Nagano Prefecture as Mayor of the Liaison Committee, and Mayor Katayama, Niseko Town as the venue greeting. He gave a speech on how to protect and convey limited water resources with examples from each local government.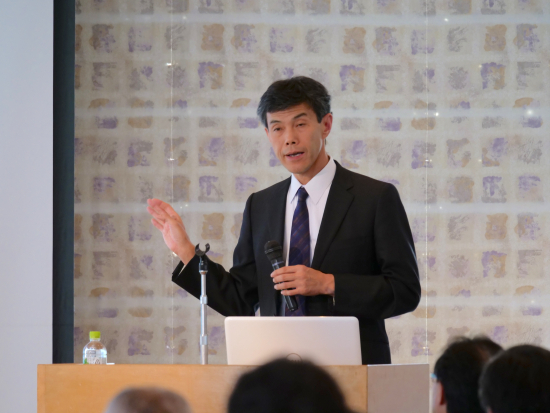 After that, Professor Kakizaki of the Hokkaido University Graduate School of Agricultural Sciences gave a keynote lecture on the theme "Cooperation and Rules for the Region, Water and Basin". We introduce examples of efforts aimed at natural regeneration and regional regeneration of rivers in the Dongtian dairy area and the influence that the Amur river brings to the Sea of ​​Okhotsk and the Oyashio region, not just thinking of water resources as "quantity" but also good We conveyed the importance of maintaining and regenerating basin ecosystems.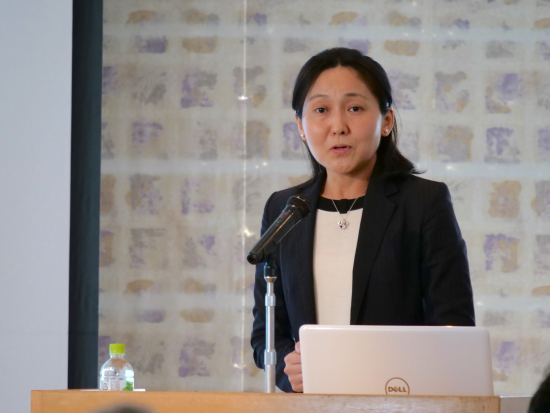 Next, Mr. Yoshiwara, a researcher at the Public Foundation Tokyo Foundation Policy Research Institute, gave a lecture. "Preservation of water resources and challenges of the land system ~ To appropriately hand over local resources to the next generation" I told them. I talked about the necessary countermeasures from the viewpoint of water resource conservation while introducing the actual situation of the whole country about the problems of the owner unknown land problem and the problems of the current system and future trends.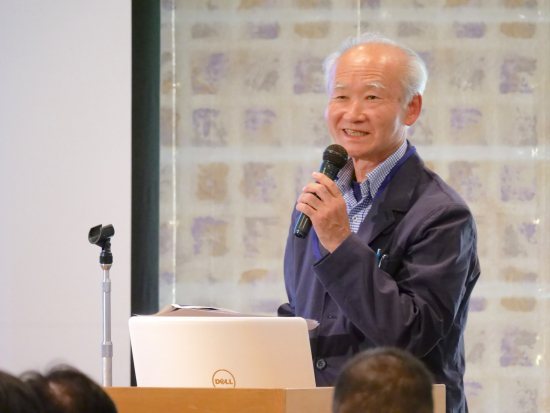 As the following case reports, the "Ordinance on the Conservation of Hokkaido water resources" from Taniuchi director of the Hokkaido Comprehensive Policy Department Policy Bureau plan promoting responsible stations, Niseko Town"from Yamamoto, manager of planning Environment Division Niseko Town for town development of" ass by Mr. Kawamura, Secretary-General of the Obirame Association, thinking about the future of the river, talked about "basin tie-up through Ito breeding exhibition at Arishima Pond".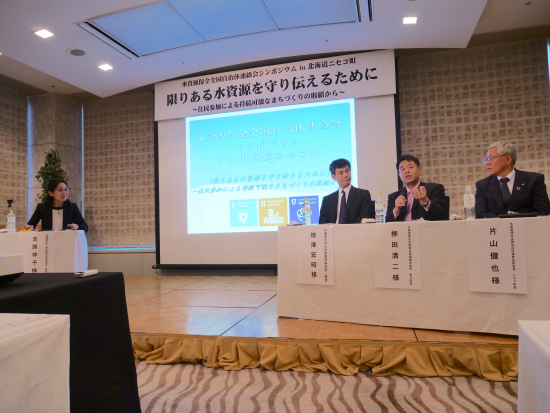 Finally, with the theme of "Protecting and protecting limited water resources ~ From sustainable town planning through community participation ~" Mr. Yoshihara as coordinator, Professor Kakizawa, Mayor Putian, Mayor Katayama Mayor of Katayama A panel discussion was held. From Mayor Putian, he talked about the importance of balancing the ideal and economic merit while creating and managing the forest ordinance in Saku city, as well as specialized stories such as canopy blocking. Professor Kuraji from the University of Tokyo Graduate School of Agricultural Life Sciences also participated and jumped in and it showed excitement.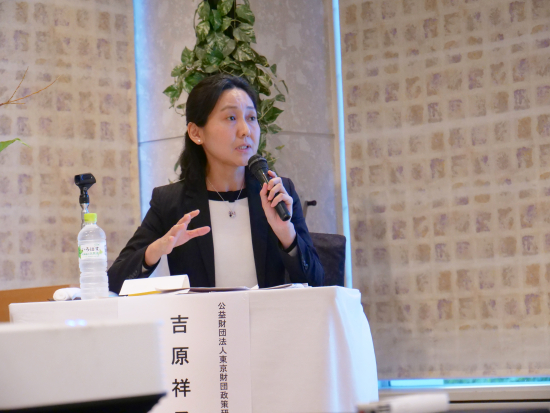 Also, if there is a question from Ms. Yoshiwara "How will you be able to raise the interest on a daily basis about the importance of water that you can not normally feel normally," Katayama Mayor asked local governments Movement is made by creating and mentioning that there is a possibility that the country may start moving. That's why I answered that it is important to take the challenge of residents' self-governing as a background, how to make information dissemination actively, on that basis, and to be able to deliver the correct information to the residents as a way to increase interest It was. Moreover, Professor Kakizawa is not considering the problem of water resources so much, because some people will be interested in water problems as a result of engagement with water such as fishing and rafting, I also expressed the opinion that it is important not only to throw resources issues into straight balls but also to think about various circuits that connect from the points that can be connected by their interests.
In this way, the symposium which lasted for about 4 hours ended, and Niseko sake and wine were acted at the social gathering held afterwards, while the performances of drums by Yotei drum preservation society were also being carried out, etc., deepening mutual friendship It was.
Inquiries regarding information on this page
Planning Environment Division Eco-Model City Promotion Section

TEL:

0136-44-2121

FAX:

0136-44-3500