About the enrollment type secondment support system for maintaining employment of workers and utilizing human resources
At the Hokkaido Labor Bureau, while the effects of the COVID-19 been prolonged, companies that have a temporary excess of labor due to contraction of business activities and companies that are experiencing labor shortages due to increased new demand, etc. We are implementing initiatives to support the maintenance of employment by utilizing the means of secondment.
What is an enrollment type secondment?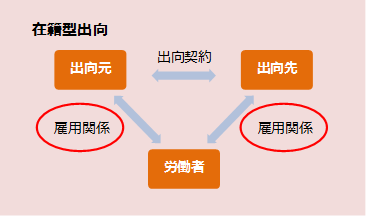 ・ Seconded means that the worker has a new employment contract relationship with the seconded company while maintaining some relationship with the seconded company, and continues to work for a certain period of time.
-Of these, the enrollment type secondment means that the worker concludes an employment contract with both the seconded company and the seconded company by the seconded contract between the seconded company and the seconded company.
Enrollment type secondment support system
Industrial Employment Stabilization Grant:
Subsidy system for seconded business owners and seconded business owners
When a business owner who has been forced to temporarily reduce his business activities due to the influence of the COVID-19 tries to maintain the employment of workers by "seconding", he / she will be asked to both the seconded business owner and the seconded business owner. We will subsidize part of the wages and expenses required for the secondment.
[Contact for inquiries and applications for subsidies (all offices in Hokkaido)]
Employment Subsidy Sapporo Center TEL: 011-788-2294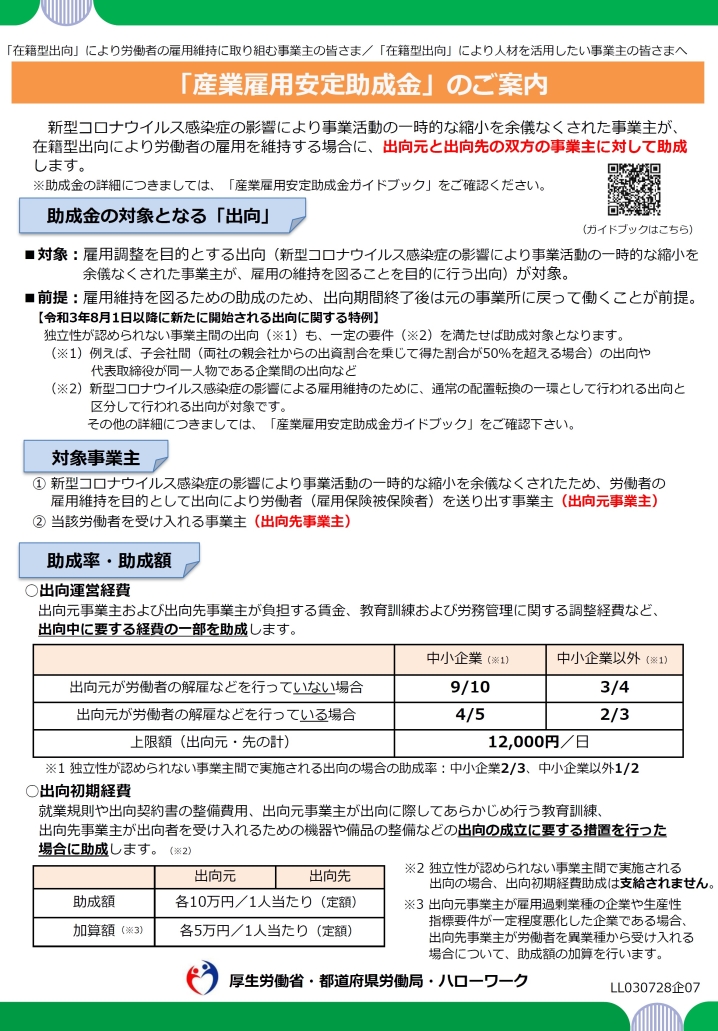 Matching support
At the Industrial Employment Security Center, when a company that is temporarily overemployed due to the influence of the new coronavirus tries to utilize the enrollment type secondment with a company such as labor shortage in order to protect the employment of employees. In addition, we provide free matching for seconded employees to both companies.
[Industrial Employment Stabilization Center Hokkaido Office]
〒060-0001 札幌市中央区北1条西2丁目1札幌時計台ビル8階 TEL:011-232-3853
・ Employment share (enrollment type secondment) sending / acceptance application
Inquiries regarding information on this page
Commerce and Tourism Division Commerce and Tourism Section

TEL:

0136-44-2121

FAX:

0136-44-3500