Niseko High School 4th grade Tetsuhei Kinoshita Radio Niseko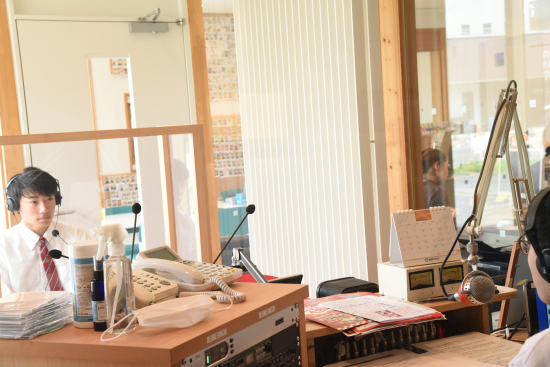 Tetsuhei Kinoshita, a fourth year student at Niseko High School, appeared as a guest on the July 16th broadcast of the "A music Lounge" program, which is being broadcast on radio Niseko from 12:00 to 14:00.
Although Mr. Kinoshita was scheduled to overseas training in the current fiscal year Malaysia, can not overseas training by the global spread of the new coronavirus, now Niseko Town training in the "Niseko winery" to carry out the grape cultivation, wine brewing in the I am doing. Mr. Kinoshita says that he knew the existence of Malaysian training that advanced to 4th grade before entering Niseko High School, and that he was attracted by the charm of it. I haven't set my sights on training in Malaysia yet, but I said, "I am grateful to the teachers at Niseko High School and everyone who supports me."

 
Inquiries regarding information on this page
Planning & Environment Division Public Relations Hearing Association

TEL:

0136-44-2121

FAX:

0136-44-3500