Promoting workation and telework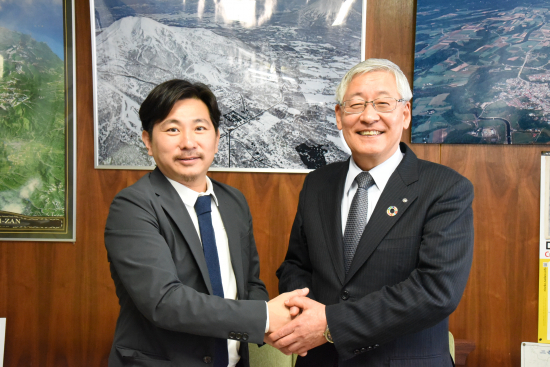 On January 21, the corporate support company MOOR, which is working at the Niseko Central Warehouses, visited the Niseko Town Office.
MOOR is a company that helps entrepreneurs and freelancers to work in a good environment.
In the past, Niseko Town and MOOR concluded an agreement last November, as MOOR has actually been teleworked at the Niseko Central Warehouses. As an initiative, MOOR has introduced the Niseko Central Warehouse Group as a place where anyone can work (co-working space) and introduces their experiences in working. Niseko Town will continue to make various efforts to support people working in work and telework, such as providing information on facilities that allow long-term stays.
Inquiries regarding information on this page
Planning & Environment Division Public Relations Hearing Association

TEL:

0136-44-2121

FAX:

0136-44-3500