Niseko Soccer Boy Scouts won the Otaru District Tournament!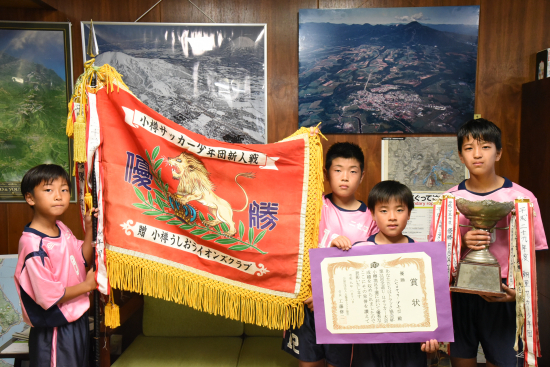 We came to report to the mayor that Niseko soccer boys won the U-11 Otaru tournament.
In the final, he won the first victory by defeating the Asari Soccer Boy Scouts who won the sixth consecutive title.
This time we will participate in the U-11 all-way tournament held in Sapporo on September 14.
Inquiries regarding information on this page
Planning & Environment Division Public Relations Hearing Association

TEL:

0136-44-2121

FAX:

0136-44-3500