Yotei mountain firefighting association Niseko branch office wins the 48th whole road firefighting rescue technique training instruction meeting
Yosemite Roku firefighting association Niseko branch office visits the mayor's office, and Niseko branch office wins in "hofuku rescue" section at the 48th All Road Fire Rescue Technology Training Guidance Meeting held at the firefighting school in Sapporo on July 20 I reported that I did.
In this guidance meeting, we support the physical strength, mental power and technology that are essential for firefighting and rescue activities, and firefighting and rescue members on all roads meet, compete and learn in one place. Thirty-two teams took part in "Hofuku rescue" and 13 teams won the prize.
"Hofuku rescue" is safe in cooperation with another member after one person wears an air respirator, looks in a flue of 8 meters in length, rescues a person who needs rescue outdoors. Transport to the point. It is a training to rescue those who escaped in the smoke at high buildings etc.
Congratulations to everyone in the Niseko branch office.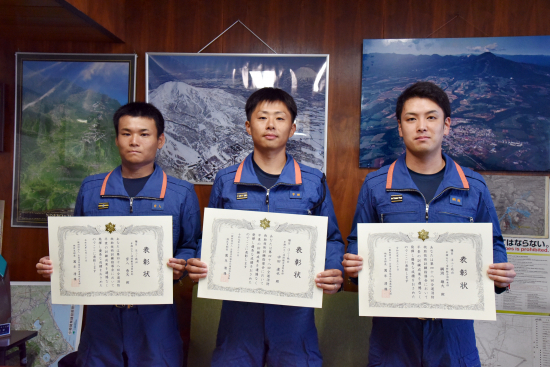 Inquiries regarding information on this page
Niseko Town Hall

TEL:

0136-44-2121

FAX:

0136-44-3500