【Wanted】 Would you like to repair the cow parade of Niseko Art Cow ~ Cow parade?
I think that there are a lot of people who remember the Cow parade which was held grandly in the entire Niseko area in the summer of last year.
Niseko Town Hall Commerce and Industry and Tourism Division has repainted cows from the last year's cow parade and will exhibit them again this summer.
So we are recruiting the artists who will repaint as follows.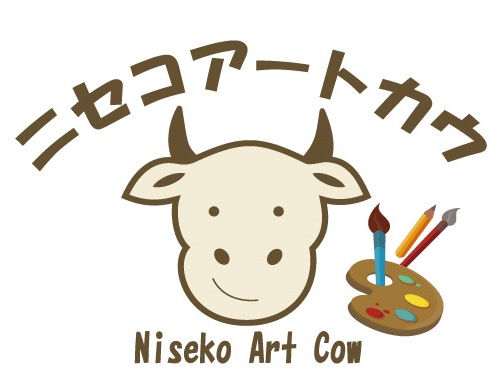 Qualification requirements
Everyone can apply if you are a group or group who has a relationship with Niseko.
I do not care about age, nationality, genre.
Application method
Fill out the required matter and the design of the cow and a brief explanation on the prescribed paper,
Please bring or mail to Niseko Town Hall Business Commerce and Tourism.
The application form will be set up in the Niseko Town Office Commerce and Tourism Division.
(If you can not get it, please request by telephone or e-mail.)
Or download from the PDF below.
Recruitment deadline
Must arrive on June 17, 2016
Selection method
Since the cows to be repainted are only one piece, if there are many applications, it will be a lottery.
(As for the result of lottery, we will contact only the winner by June 20, 2016.)
How to repaint
Please prepare the production place and the production tool by yourself.
The Niseko Town Hall Commerce and Tourism Division will transport cows to the production site. (Around June 20, limited to around Niseko Town)
Please finish with at least 3 times with enamel varnish of two liquid system.
Please repaint by July 8, 2016.
Notes
There is no provision about design, painting method, etc.
Please be sure to be a suitable design for public places.
However, in original design, intellectual property rights of third parties (eg trademark right, copyright, trade dress, design patent)
Limited to designs that do not infringe.
Since glue can not be used, attachment of objects can not be done.
Documents submitted can not be returned.
Niseko Town Hall holds the copyright of the design when you submit the application form.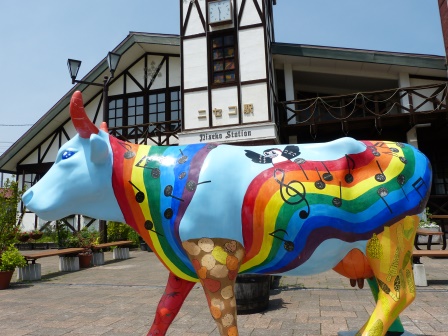 Application and inquiries
Niseko Town Hall Commerce and Tourism Division
Phone: 0136-44-2121
Address:Niseko Town Fujimi 47
Contact: Paul Haggart, Toru Saito
Inquiries regarding information on this page
Commerce and tourism department

TEL:

0136-44-2121

FAX:

0136-44-3500