【Flower information】 Hometown view point "Two cherry trees" bloomed
"Hometown view point" in Soga district Two cherry trees finally bloomed.
The Golden Week is over and Niseko is finally approaching the green season, but it seems to be enjoying the refreshing Niseko Spring a little more like spring autumn leaves and the remaining snow. Why do not you drive to Niseko?
 
Note: Around the cherry tree is a field of private property. Please cooperate not to enter the field never.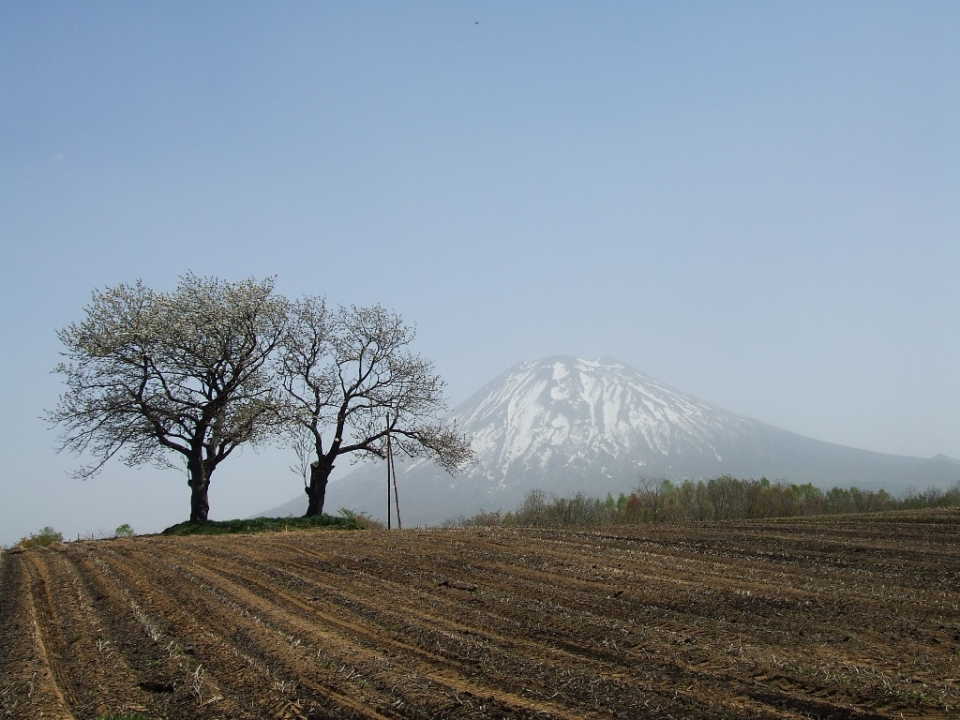 Note: Currently cherry trees are on the brink of fallen trees due to high age and disease. As a result, there is a splint in the tree on the right.
Also from May, we will do so to improve the cherry tree trees in the town, soil improvement, installation of the soil and protection fence etc.
I think that it will be slightly troublesome for tourists, but we appreciate your understanding and cooperation.
Please come and visit us! Tourist info information
There is also a large parking lot directly opposite the station, and after walking, it is recommended to relax tiredness slowly at the hot springs. Because you can purchase special products and souvenirs without using hot springs, please stop by all means.
There are plentiful Niseko special products, agricultural products direct selling place, light snack corner, Niseko's familiar sightseeing spot. There is also a tourist office, so leave Niseko here.
Contact Us
For Niseko tourist information, please contact Niseko Resort Tourist Association.

Niseko Resort Tourist Association
電話番号:0136-44-2420
Inquiries regarding information on this page
Commerce and tourism department

TEL:

0136-44-2121

FAX:

0136-44-3500